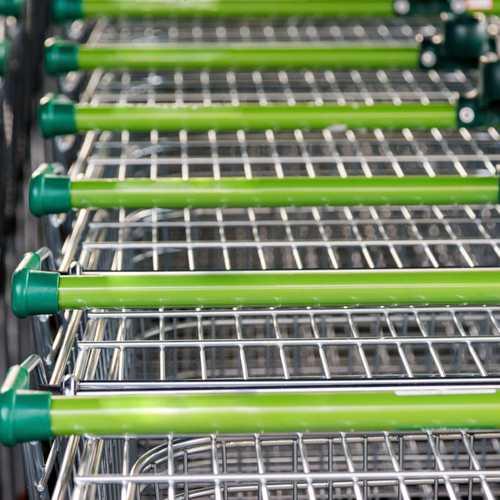 Easy-peasy get your pantry staples! 
Whether your student lives on campus or off, they will need groceries. Miami has plenty of places to shop right near UM in this regard. For those new to Florida, let me first introduce you to Publix. Publix is a Florida-based supermarket with every department found in most grocery stores including produce, pharmacy (some locations), deli, meats, canned goods, seafood, frozen foods, flowers, bread, soda, and stationery, candy, dairy and so forth. There are several Publix supermarkets close to campus. The other major chain supermarkets you will find nearby include Sedano's, Whole Foods, Milam's, and Trader Joes (TJ's).  TJ's is a retail unique grocery chain selling a range of grocery items, including produce, meat & dairy, and some organic foods at discount prices. They have a wide variety of frozen entrees (single serving) and unique chips, dips, salsas, and snacks. The Whole Foods philosophy is to use local, organic and sustainable foods to support the local farmers and a farm to table existence. For those who have Amazon prime accounts (remember your student discount for Amazon prime), you get discounts including 10 percent off sale items and exclusive deals. To get these discounts, download the Whole Foods app and sign on with your Amazon prime log in info. You can show to register cashier or give the phone number associated with your prime membership. If it's an ethnic flair you're seeking, check out Sedano's which offers a wide variety of Cuban-focused groceries and Lucky Oriental Mart which offers a wide variety of Asian-focused produce and groceries.

If your student can't get to the grocery store, Shipt will deliver their groceries right to them (for a fee, of course). And, there is also Instacart which delivers from Publix, Whole Foods, Costco, CVS and more.
Get the App
Have your student download the apps for any of the grocery stores that offer them. Both Publix has digital coupons and weekly but one get one free promotion. Taking a little time to check off the coupons and BOGO's can really help you some money when used wisely. Of course, for those students who just can't get to the grocery store, InstaCart will deliver their groceries right to them (for a fee, of course). Publix also sells a two part gift card that you can load from your local Publix onto your student's gift card. It is another option if your student buys most of their groceries at Publix.

University of Miami FREE Hurry'Cane shuttle  
Our recreational shuttle routes serve popular off-campus locations. Check the site for schedule.

InstaCart
Delivery in Miami from Publix, Whole Foods Market, Costco, BJ's Wholesale Club, CVS, Milam's Markets, and Grove Liquors. Visit their website for more delivery information and for a complete listing of stores.

For more great tips, read through our other blogs, follow us on Facebook and Instagram at www.haveuheard.com and share with other parents you know.
HaveUHeard.com includes links to third-party websites and advertisements for third-party products and services. Product and service-specific opinions mentioned within the content of our blogs are entirely the opinions of the HaveUHeard.com team and its staff. It is our hope that you will find value in the products and services these third-party organizations represent, and patronize these businesses. Such advertising and marketing partnerships help make our efforts at HaveUHeard.com possible. Thank you for your support and ongoing interest. For additional information, please read our full HaveUHeard.com Disclosure Statement