HaveUHeard.com includes links to third-party websites and advertisements for third-party products and services. Product and service-specific opinions mentioned within the content of our blogs are entirely the opinions of the HaveUHeard.com team and its staff. It is our hope that you will find value in the products and services these third-party organizations represent, and patronize these businesses. Such advertising and marketing partnerships help make our efforts at HaveUHeard.com possible. Thank you for your support and ongoing interest. For additional information, please read our full HaveUHeard.com Disclosure Statement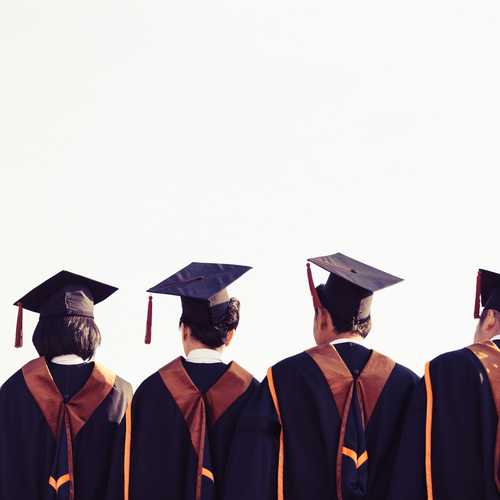 Time Flies
This is an unusual and unprecedented Spring (2020) and the situation and circumstances continue to evolve daily. Please start all your graduation planning for any event this Spring by first checking here for the updates directly from UM.
Remember how when our kids were little we couldn't envision them leaving us and going off to college? Now, if you are like me, you can't believe how quickly the time went. It continues to rush by and before you know it, college graduation will be here. The University of Miami holds graduation ceremonies two times per year with May being the largest ceremony, broken down by the college. Commencement schedules and information can be found here.   Fall Graduation is set for December 12, 2019, and Spring Graduation is May 7th-9th, 2020.
There is no limit on the number of guests you can bring to any of the commencement ceremonies at the University of Miami. Students will be asked to estimate the number of guests during the application for graduation for planning purposes only.
You will undoubtedly know which hotels are your favorites by the time graduation comes around. (Don't know where to stay, check out our blog on hotels here.) Remember, Miami is a huge city with many hotel options, many of which run specials for the University of Miami students and parents. Check the hotel websites for deals. Be sure to check the policy with whichever hotel you choose, but if possible, book more rooms and cancel later when Grandma decides she isn't up to the four-plus hour drive or plane ride. It is far easier to cancel than to try to find a room at the last minute.
December graduation reservations may be a tad easier, but there are far more students graduating then than you may think, so don't hesitate to book early. Besides, in December, there is still a lot going on with students moving out for winter break.  Check the website here for which day and time is your student's commencement as it goes by degree level and their specific college (ex. School of Communication is held at 2:00 p.m.).
Remember to make restaurant reservations as well. Generally, restaurant reservations can't be made as far in advance as hotels, but due to the crowds, you will definitely want a reservation. I actually called so far in advance they couldn't make it yet but told me when to callback so I could be one of the first to reserve the date and time I needed. I marked my calendar and all worked out beautifully. Check out our blog for restaurants here.  Many Miami restaurants allow reservations on Open Table (not for large parties) but some will require a non-refundable deposit that gets applied to your bill. We've put together a list of other great restaurants in Miami here.
I know you are going to want some great photos. Many students (particularly photography enthusiasts) will offer their services to take some amazing pictures around campus for a reasonable price days before graduation. Of course, everyone wants a picture in front of Sebastian, so the crowds will be massive. All graduates are invited to visit the U statue at the Rock for a complimentary photo booth picture on commencement day! A photo booth will be hosted for Fall Commencement all day and for Spring Commencement on Friday during the undergraduate degree ceremonies.
Keep your water bottles, balloons and wrapped gifts at your hotel or in the car as they are prohibited at graduation (as are the more obvious weapons, alcohol, and air horns). At ceremonies past, there were flower vendors outside of the Watsco Center selling bouquets and leis (the tradition of leis being presented when someone is arriving and leaving now given to graduates as they are leaving school and arriving at a new stage of life).
All commencement ceremonies are held at the Watsco Center on the Coral Gables Campus located at 1245 Dauer Drive, Coral Gables, Florida 33146. For more information regarding the venue visit the Watsco Center website.
Please contact the Office of Commencement at (305) 284-1824, (305) 284-3401 (TDD), or commencement@miami.edu to request special accommodations. Requests for individuals with a disability should be submitted at least two weeks prior to the event to allow for coordination. The University of Miami does not provide wheelchairs. Rental options are provided by Medical Equipment Solutions at (305) 590-5755. Please mention your rental is for the University of Miami Commencement ceremony. Guests with special needs can enter at the special needs entrance on the first floor of the Watsco Center. Special needs seating is available with access through the floor or special needs elevator. Two additional guests can sit in the special needs seating. There is additional seating close by for larger groups. All special needs accommodations fill up on a first-come, first-served basis, so please plan accordingly. Doors open an hour before each ceremony.
The University of Miami covers all costs for all graduates' regalia. After the ceremony, the regalia is yours to keep or recycle. Students have the option to purchase graduation invitations and announcements, diploma frames and other graduation gifts. Students and families can order custom UM graduation gifts and products through Herff Jones – University of Miami.
The Official UM Stole can be purchased when you pick up your regalia. The cost is $25 (credit card only). The official University of Miami Stole of Gratitude is a white sash with the U logo worn during the commencement ceremony over your regalia. For more information, visit the Official UM Stole page.
If family and friends cannot make it to the ceremony, UM does have a live webcast of graduation. I am still able to pull up my daughter's graduation ceremony in 2014.
Pass on these great tips, tell your friends and like us on Facebook, Instagram,  Twitter, and Pinterest. Sign up for other great tips at haveuheard.com. Are you new to HaveUHeard? Here is how to best use the site.