HaveUHeard.com includes links to third-party websites and advertisements for third-party products and services. Product and service-specific opinions mentioned within the content of our blogs are entirely the opinions of the HaveUHeard.com team and its staff. It is our hope that you will find value in the products and services these third-party organizations represent, and patronize these businesses. Such advertising and marketing partnerships help make our efforts at HaveUHeard.com possible. Thank you for your support and ongoing interest. For additional information, please read our full HaveUHeard.com Disclosure Statement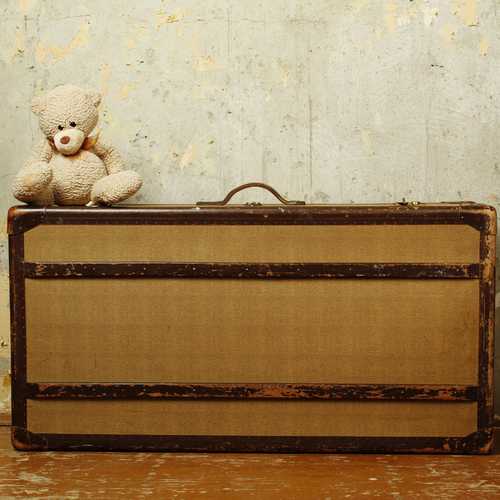 All the Tips and Tricks to Make it Easy
Once your student has been given their move-in date and dorm or residence assignment, the process of handling what can be a stressful, labor-intensive and often expensive process begins.  Here is the moving in scenario.
Traditionally, female students tend to take a full-on decorating approach complete with wall décor, signs, picture frames, string lights, desk accessories, and many other decorative items. Male students do not quite go that full in and often just want a comfortable bed, maybe a poster or two and perhaps a rug. It is quite humorous after each drop-off, whether it is for summer or fall, to see my friends postings on Facebook and Instagram, (because that is the social media that parents are most comfortable with), and see the obvious difference between a before moving in and a completed dorm room.
This may a sticker price shock moving moment. According to the National Retail Federation, back to college spending averaged $1300 in 2018. This is big business with college checklists resembling the lists usually reserved for wedding/bridal registries and baby shower registries. If you go by the many college dorm checklists, you will be faced with a list filled with items you may have never considered. Some, like gaming systems, seems a bit far-fetched. You are not looking to entertain your students for the next four years; just to set up a comfortable room where they can study, relax and feel a bit of that home feeling they left behind.
UM has cruise ship check-in at the Freshman dorms. Freshmen arrive at the dorm at their allotted time and are met curbside by a team of movers that will completely unload your car and immediately deliver your student's belongings directly to their dorm room. It's moving at its best. Click here for full details.
Moving-In Tips
Let's break this down with some tips for both genders:
If you have a student living in a dorm, the beds are not necessarily the most comfortable. You will want to get a mattress protector pad, mattress cover and for the best comfort, a memory foam mattress topper. You will find these at Target, Walmart, Bed Bath & Beyond and many department stores. Consider this an investment for the next year minimally as they will be provided with a Twin XL mattress and some, if lucky a full or queen size bed.
From there you will need a minimum of two sets of sheets (fitted . Many students do not use flat) plus pillowcases. No one is saying that they need the top thread count but certainly try to get a set that will not pill after one wash. They will want to wash their sheets once a week minimally so two should be sufficient.
Next, most will want a comforter or duvet cover. Throw in an extra blanket as the dorm rooms tend to be kept very cold. A floor rug, if they have hard floors, is not a bad investment but check first to see if the room is carpeted. Not the Persian variety but just a rug that will cover some of the floor surfaces between the traditional two-bed dorm rooms. A 5' x 7' should be sufficient although you may consider a 7' x 9'.
Another item that you may want to buy once you are in the room and setting up is a blackout shade. Most dorm window coverings are basic plastic blinds. Depending on the direction their room faces, there is nothing worse than being woken to a bright sun shining in your eye particularly during daylight savings periods when the sun rises well before 7 am. Again, this tends to be a gender preference but some also will like to hang drapes. A word of caution, you are not supposed to put nails/holes in the walls except where otherwise allowed so plan accordingly.
Some of the newly designed dorms have walk-in closets which are amazing but for those old-fashioned room setups, where there is no closet door, you will need to purchase a curtain or panel, a tension curtain rod, and clip rings.
If your college student is planning on having a television in their room, you will need a coaxial cable. Extension cords are also a much-needed item. We would recommend using one that is both double and triple-pronged.
Many students also like to have a mini-refrigerator in their room. Some roommates may share the refrigerator to determine the size, but some may prefer their own. Many stores, such as Best Buy, will allow you to order it online and arrange to pick it up or have a family member or friend pick it up, at the store of your choosing.
9. UM dorms have rolling carts that can be checked out and returned once move-in is complete. Many of the hand trucks are collapsible so bringing your own, if you have one, is highly recommended as you may not be able to get your hands (no pun intended) on one. I left one for my daughter so she can use it to move out at the end of the semester. This is a moving bouns!
You will need to check with allowable items but you may want a small microwave.
Another great item to have is an electric kettle. This heats water up in seconds and can be used not only for hot tea and instant coffee or hot chocolate but also for most instant prepared foods.
A Brita water filtration system is also recommended over the more convenient plastic bottles. For one, plastic bottles do not have fluoride so unless your student is using a fluoride added toothpaste or mouth rinse, they do run the risk of cavities should they not have any fluoride.
One of her suitemates brought a Keurig coffee maker. If you have a student who cannot live without hot coffee, this is very convenient, but definitely more expensive, way to have coffee. There are countless Starbucks and Dunkin' Donuts on campus and close by but having your students make their own is often more economical.
If your student is like mine, there just is not enough closet and drawer space to accommodate all of her clothes/shoes/dry goods/toiletries/medicines, etc. That is where the under-the-bed plastic drawer system comes in handy. The problem you may face is availability. Her roommate's parents had to drive over 8 miles to a farther location to secure these drawers. Here are a few tips. Either bring them with you if your vehicle space allows or order ahead of time. Besides Target and Walmart which is where most will head, consider Office Depot, HomeGoods, Marshalls or Ross. We purchased ours at Office Depot so with the 20% off coupon I had, it was comparably priced.
Instead of a traditional iron and ironing board, consider using the now popular mini hand steamers. They are very easy to use and work just as well. Some campuses have now put irons on the list of non-approved items for dorms. My guess, too many irons were not turned off.
Another great item, especially if your student needs a step-stool to reach bed (some of them raise them or some are bunk beds) is a storage ottoman. Clearly, by its name, you can see it can be used for storage but it is a more decorative way for them to climb into bed.  Most of the stores were sold out when we got to campus, so we would recommend either bringing it with you (and store stuff in it) or ordering online.
For the day you are moving in, many parents have found that the Ikea bags (or something comparable) work really well. You can find many of them on Amazon.
Pass on these great tips, tell your friends and like us on Facebook, Instagram,  Twitter, and Pinterest. Sign up for other great tips at haveuheard.com. Are you new to HaveUHeard? Here is how to best use the site.