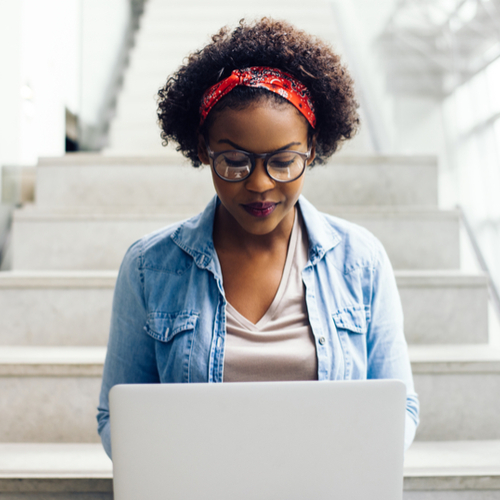 Blackboard and Lockdown
Technology has changed the way students take tests. My daughter was able to extend one of her holiday breaks by scheduling her exam at home. Some instructors deploy tests in Blackboard and specify that students use the Respondus Lockdown Browser to complete the test. This increases the security of test delivery. Once students have installed Respondus Lockdown Browser on their computers, it will make them close all other applications before they can launch it and take the test. They will have to submit the test before they can quit the browser.
Teachers will use Lockdown Browser for online tests and for those tests that are completed at home, to ensure that no one cheats by using the internet to look up answers while taking the test.  Once you are using Lockdown Browser, you are unable to access the internet unless you leave the session before completing the test which is not allowed. Lockdown does require students to install the software. It does not work on standard browsers including IE, Firefox, or Safari. Check out the installation, demos and tutorials on how it works.
Blackboard
When taking a test in Blackboard, even without Lockdown, be careful not to accidentally use two fingers across the Mac trackpad as it will send you to the previous page and automatically submits your progress as is. I was fortunate in that I was on the second to last question so I could not take the last two questions. Errors can happen and some professors will not budge as students are expected to know how Blackboard and Lockdown work. There may be some issues in the Blackboard Learn System at UM. UM does monitor any problems so make sure you check those issues first by subscribing to their mailing list.
Another issue is if you forget to kill all of the other applications prior to opening Lockdown. In order to use the Lockdown Browser, all other windows must be closed out. That could include clearing your search history. If you are having issues or have questions, you can contact the UMIT Learning Platforms Help Desk at (305) 284-3949 or email them at learningplatforms@miami.edu.
Carolyn Covington, UM Intern, HaveUHeard & Carter Krouse, UM Intern, HaveUHeard
Pass on these great tips, tell your friends and like us on Facebook, Instagram, Twitter, and Pinterest. Find out more about how to use HaveUHeard as a great resource. Sign up for other great tips at haveuheard.com.