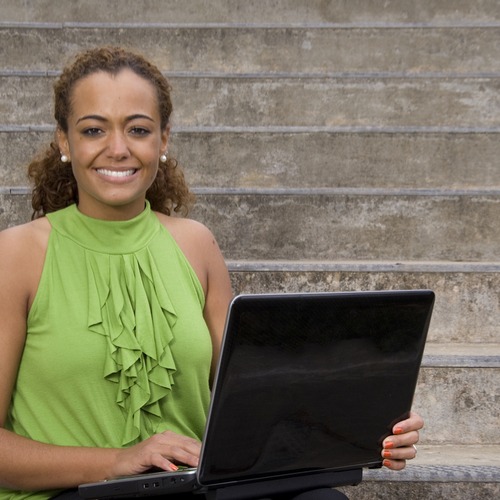 Here Is What You Get Free!
The vision of the University of Miami's Information Technology (UMIT) department is to be the best information technology organization in higher education and healthcare; recognized for strategic leadership, innovation, and collaborative partnerships in achieving the University of Miami's academic, clinical, and research goals.
HaveUHeard that Microsoft Office 365 and the full Suite of Adobe products are free for all enrolled UM Students?  Students also receive a box.com account that offers free storage space. All software can be found through your Canelink account. This gives you all the technology you need!
While the computer of choice for many students is trending toward Macbooks, before you head out to get a computer for your student, some of the colleges have specific requirements that differ from general recommendations. Click here for the individual college and degree program hardware and software requirements as you may find that a Dell, Microsoft Surface Pro or HP may better serve your student's needs. Microsoft Surface has a great price, any hp is great. If you want to make a little more of an investment, the Apple Macbook Air and Apple Macbook Pro are highly recommended. A lot of students also bring tablets/ Ipads to class and are great for note-taking.
Students can utilize Uprint for all of their student printing solutions. Uprint is included in your student fees. Students are allocated 130 UPrint credits per school year for printing personal student material. Once that allocation is depleted, the student will be responsible for adding money to their UPrint account.
The media lab offers large and small format high-quality printing with Epson products on glossy and photo quality paper.  Click here for more information.
The University of Miami also offers a 3D printing lab. Click here for hours and prices.
For incoming students, they will receive directions for setting up the UM network prior to arrival on campus. Once you arrive, IT will have a fully staffed office in each Freshman dorm to help facilitate each student's transition to the UM network a smooth one. You can read all about The UM Technology department here.
For all their technology goods, they can show their Hurricane pride by decorating their laptops, cell phones, gaming devices and even their amazon echo with a customized UM skin from Skinit. Use code huh25 and you will get 25% off your order (excludes gift cards, e-cards, and shipping)
Pass on these great tips, tell your friends and like us on Facebook, Instagram,  Twitter, and Pinterest. Sign up for other great tips at haveuheard.com. Are you new to HaveUHeard? Here is how to best use the site.