HaveUHeard.com includes links to third-party websites and advertisements for third-party products and services. Product and service-specific opinions mentioned within the content of our blogs are entirely the opinions of the HaveUHeard.com team and its staff. It is our hope that you will find value in the products and services these third-party organizations represent, and patronize these businesses. Such advertising and marketing partnerships help make our efforts at HaveUHeard.com possible. Thank you for your support and ongoing interest. For additional information, please read our full HaveUHeard.com Disclosure Statement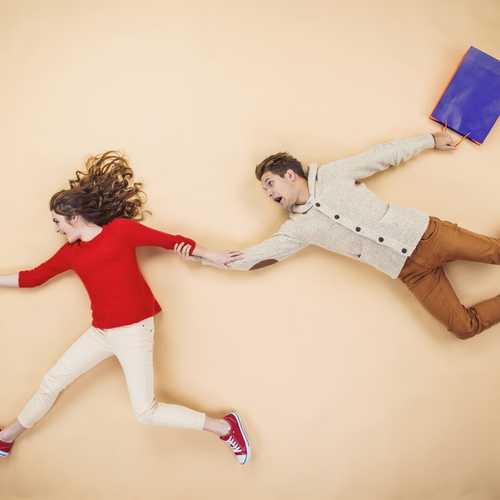 This Means Plenty of Retail Therapy!
There is plenty of retail therapy in Miami – may be too much – and although your student is up there for school, there is always something that they will need, particularly at the start of the first semester. It's a good idea to order some things online or at your home store and have them waiting for you at a store in Miami. This can be done at Target, Walmart and Bed, Bath and Beyond, and can be extremely time-saving as well as freeing up space in your vehicle or if your student is flying into town, making shipping far easier and less expensive. I found my daughter, and many of her friends, have ordered many last-minute supplies on Amazon. They will deliver right to the dorm, and with their FREE student Amazon Prime account, there is very little waiting time. There are many other major box stores near The University of Miami as well, including The Container Store, IKEA, Best Buy, Dollar Tree, Dicks Sporting Goods, TJ Maxx and several malls with the standard store chains Including Macy's, JC Penney, and Nordstrom's.
For those unfamiliar with these stores, here is what you may need to know:
Bed Bath & Beyond – As its name implies, this large store carries almost every item imaginable for a bathroom, bedroom and kitchen. They literally cater to the college market. Just about everything you need to set up a dorm room just right can be found here. A good idea is to order things at your local BBB and have them shipped to the store near the University of Miami. You can pick them up there and you won't pay for shipping that way. This BBB is located two miles south of campus in a shopping area called Dadeland Station. It is called Dadeland "station" because there is a metro rail stop right here. The students can take the metro here to do some shopping if they do not have a car.
Target – one of my favorites; is considered a trendier discount retailer. They too sell just about everything your student may need for college including room essentials, cleaning, and school supplies, toiletries and some grocery items. You may want to take a look at their website and college registry before arrival day. The Target at Dadeland Station is sure to be a madhouse on move-in day, so plan your time accordingly.  It is located two miles south of campus in a shopping area called Dadeland Station. It is called Dadeland "station" because there is a metro rail stop right here. The students can take the metro here to do some shopping if they do not have a car. There is another Target five miles south of Campus in Pinecrest. This store will have typical Target merchandise, but perhaps not as many dorm supplies as the Dadeland location.
Other notable stores at Dadeland Station: Best Buy, Dicks Sporting Goods, Michaels Crafts store.
Dadeland Mall – One of the preeminent malls in all of Florida, two miles south of campus
Department stores – Macy's, JC Penney, Nordstrom, Neiman Marcus, Saks Fifth Avenue.
Full mall with a modern food court, Cheesecake Factory, Bobby Flay's Burger Palace, Texas De Brazil Steakhouse, AOKI Japanese Teppanyaki, Villagio Italian (Great spot for big group) and popular stores such as Urban Outfitter, Sephora, Express, Zara, 9West Shoes, Gap, Abercrombie & Fitch, Aeropostle, Alex&Ani, APPLE STORE, (the closest location to campus), Microsoft Store, Hollister, VANS, Victoria's Secret and so many others.
Shops at Sunset Place – A trendy outdoor mall across the street campus
AMC Movie Theater. Forever 21, Barnes & Noble, Love Culture, Bath & Body Works
This is most likely where your kids will go to see movies.
This is not the mall to do your shopping, but rather a spot to hang out, grab a movie, go bowling, sit in the trendy coffee shop and play games.
The Falls – A gorgeous open-air shopping mall six miles south of campus
Department stores – Macy's, Bloomingdales
Full mall with similar shops to Dadeland.  APPLE STORE (2nd closest location to campus).
Regal Movie Theater.
Shops at Merrick Park — A gorgeous, very high-end, open-air mall one and a half miles north of campus. Department stores – Neiman Marcus, Nordstrom
Movie Theater with big comfy seats, tables, and chairs.
Dolphin Mall – Outlet Shops — Outlet mall 11 miles northwest of campus
IKEA This is the only location in Miami. Dolphin Mall has standard outlet mall offerings.
Many chain restaurants, Dave & Busters Arcade restaurant, and Glow in the dark bowling alley,
Walmart Supercenter 5.5 miles Northwest of campus.
With a few locations in Miami, they carry almost every item a college student could need. From toiletries to furniture, groceries, paper goods, cleaning supplies to clothing, it is a go-to place for picking up almost anything.  They will most likely have UM apparel as well.
8400 Coral Way, Miami, FL 33155
Best Buy – This chain store is known for electronics, computers, appliances, cell phones, video games & anything tech-related. They also are known for their Geek Squad that repairs computers and electronics. For students needing an appliance such as a dorm refrigerator or large electronic item such as a television, simply order it conveniently online or a store near you and arrange for pick up at the Dadeland Station location. Receive discounts by signing up for College Student Deals. To sign up, simply register to receive them by providing your student information on their College Student Deals page.
Office Max
This store is where you want to go to for school supplies, office furniture, printing services, ink, and toner. They also offer computer tech support and cell phone repairs which hopefully they won't need.
906 Ponce De Leon Blvd, Coral Gables, FL 33134
Staples
This store is where you want to go to for school supplies, office furniture, printing services, ink, and toner.
2120 SW 32nd Ave, Coral Gables, FL 33145
Apple Store – There are two Apple stores near The University of Miami. They are both about fairly close. One is at Dadeland Mall, the other at the Falls. 'Canes are very fortunate in this department.
Computer Village – Official authorized Apple dealer and techs. Located directly across from campus.
1140 S Dixie Hwy, Coral Gables, FL 33146.  Takes repair appointments.
Ikea – The mere mention of Ikea and you will find many college students turn to this affordable, trendy store for everything from bedding to dressers, decorations and more. Luckily there is a location about 10 miles (30 minutes away) at Dolphin Mall. For a bit extra, purchases can be delivered. They even host a college shopping experience with special offers, giveaways, workshops and more, all designed to help you navigate this exciting next chapter.
Insider Tip!
When you are first moving your student to The University of Miami, you should expect that the area will be crowded with parents and their students all vying for the same items. While most of the stores are prepared for this onslaught, there are some items they still run out of and some you won't have realized you need until you get there and actually begin the setup. Another consideration is the wait time to pick up the items that you may have pre-ordered. It is, as I said, sometimes worth going to the further location to avoid this.
Pass on these great tips, tell your friends and like us on Facebook, Instagram,  Twitter, and Pinterest. Sign up for other great tips at haveuheard.com. Are you new to HaveUHeard? Here is how to best use the site.