HaveUHeard.com includes links to third-party websites and advertisements for third-party products and services. Product and service-specific opinions mentioned within the content of our blogs are entirely the opinions of the HaveUHeard.com team and its staff. It is our hope that you will find value in the products and services these third-party organizations represent, and patronize these businesses. Such advertising and marketing partnerships help make our efforts at HaveUHeard.com possible. Thank you for your support and ongoing interest. For additional information, please read our full HaveUHeard.com Disclosure Statement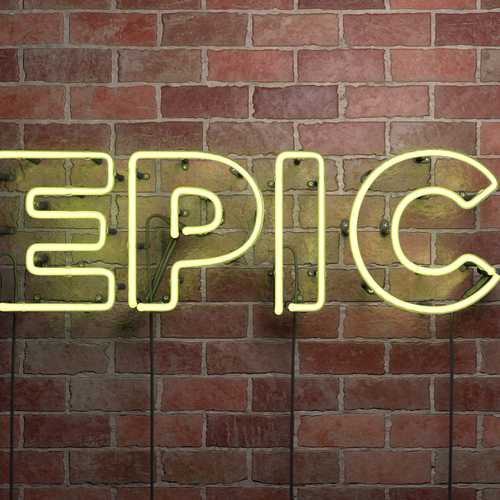 Now It's Time To Find The Right One!
When our kids were small, we always knew to pay for college was something we envisioned, and were fortunate enough to plan accordingly. As soon as the first acceptance to college came in, so did the idea of actually having to pay tuition and room and board.  Many University of Miami students live in Florida so their parents have invested in a Florida prepaid plan and have been encouraged throughout high school to qualify for Bright Futures Scholarships. The Florida prepaid plan works differently at a private university than a public university, so check here for the rules about disbursement of your funds to the University of Miami.
If you are a recipient of an outside scholarship, you are required by the U. S. Department of Education to notify the Office of Student Financial Assistance and Employment (OSFAE). Please submit all information from the scholarship agency to the OSFAE as soon as the student is made aware of the award. Please use the Outside Scholarship Documentation Submission Form to report this information. If the check is made payable to the university, they will need to send these funds directly to UM with their student's name and student N# clearly marked: University of Miami, P.O. Box 025551, Location 20, Miami, FL 33102-5551.
UM awards merit-based scholarships to incoming undergraduate students based on their academic achievements. Students are automatically considered for an academic scholarship when they apply for admission to UM.
Learn about all of the available University of Miami Scholarship opportunities here.
The best place to start is on some of the following websites:
FastWeb and NextStudent.com  (both are excellent free search engines that are updated daily), GoodCall, BestColleges.com, Cappex.com, CollegeAnswer.com, Scholarships.com, Scholarship Experts, CollegeScholarship.org, and ScholarshipGuidance.com. There are many options for free scholarship search engines as well as campus resources. Be cautious of scams and don't pay for services that say they will find them for you or offer a money-back guarantee. Never provide personal information such as bank account numbers and credit card numbers. Finally, check out the app Scholly.com, one of the fastest-growing apps after appearing on Shark Tank. It matches the student to scholarship using specific parameters including gender, state, and race as well as customized data. The app can even spot scams and weed out scholarships that require you to give a social security number (did we mention, never, ever do this).
Consider creating a separate email address just for applications. Some scholarship websites sell your email information to third party companies and you will find that your inbox will be flooded with emails. Read their privacy doc to find out if they share your information with third-party companies. This will allow you to keep your personal email address and your .edu email address private.
Some applications require essays and believe it or not, those are the ones most avoided; therefore have the least amount of people applying. Don't steer away from these; seek help with the essay instead. It is also recommended to apply as early as possible and be sure to have your FAFSA form completed beforehand.
More specialized searches targeted toward specific subjects, financial situations or minorities can be done through websites like CollegeWhale.com (which will walk you through the FAFSA, student loans, and financial aid, as well as match your student to the best scholarships for them), AccreditedSchoolsOnline.org (for minority students), NewsFund.org (journalism scholarships funded by Dow Jones Newspaper Fund), LatinoCollegeDollars.org and Hillel.org.
The college advisor at our high school used to send out a weekly letter with a list of new scholarships listing the name of the program, eligibility, application availability and deadline, and the number and amounts of awards given. Some are more local; others were open to the public. See if your high school offers that. Even a small scholarship that will pay for your student's textbooks will be appreciated. One of the college advisors at a Broward County High School offers her scholarship "mini" show called the Scholarship Plug on many social media platforms including Instagram, Facebook and You Tube-it is filled with scholarship information.
Here Are the Tell-Tale Signs of a Scholarship Scam:
Guarantee of a Scholarship – No company or organization can guarantee the receipt of a scholarship, especially before an application is submitted.
Advanced Fees – There is no reason to pay upfront for a scholarship search since there are a number of free resources online.
Financial Information – Bank account or credit card information is not required by legitimate scholarship grantors.
High-Pressure Sales Tactics – No matter how much the promoter claims you can receive, don't give in to pressure to sign up for any product or service immediately. Ask for written information and then research the company and the product before committing to any contract or payment.
Dodging the Question – If you receive vague or evasive answers to your questions, this is a big red flag. Walk away.
We have found Goingmerry.com as a reliable scholarship resource website.
Consider creating a separate email address just to be used for scholarships. Some scholarship websites sell your email information to third party companies. This will allow you to keep your personal email address and your .edu email address private.
We have found some other great scholarship opportunities for students.
If your students are lucky enough to land a scholarship (or a few), it is highly recommended that they write a thank you note to the donor.
Pass on these great tips, tell your friends and like us on Facebook, Instagram, Twitter, and Pinterest. Find out more about how to use HaveUHeard as a great resource. Sign up for other great tips at haveuheard.com.