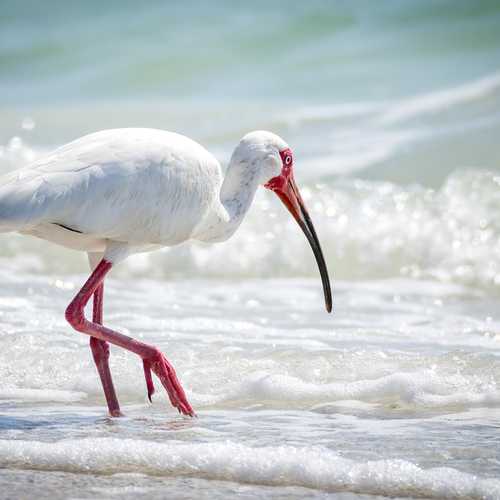 Good School, Great School. 
That is understandable; U.S. News & World Report ranks the University of Miami #44 on their 2017 "Best College List". The University of Miami is a remarkable university with their deep-seated traditions and picturesque campus, to their stellar research and world-class medical school, UM is filled with opportunity. The question is how does your son or daughter get in?

Back in the day, UM was known as Suntan U. While many students attend the U because of our luxurious city and warm weather, that moniker has expanded greatly to attract very high-achieving students from all over the world, in an extremely competitive, academic environment. Today, UM is extremely selective; they do not want only top grades and test scores but actively seek students who demonstrate academic talent, a strong college preparatory curriculum, personal integrity, and seriousness of educational purpose.



Record High for Applications
Applications reached a record high this past year with over 32, 525 applicants for an incoming Freshman class of 2,065. The statistics: average unweighted GPA 3.6; 32 average ACT; 1370 average SAT total, are pretty clear cut in regard to what UM is looking for in a student, but here are a few thoughts as to how your student can tweak their high school preparation. Grades and tests scores are (obviously) important, but so are showing that they are not only about the scores. Show UM that there is more to them by being involved in clubs, teams and/or organizations that show they have a passion for something other than school-work.
Don't just join; lead. Showing them they are not just a member, but a leader in some way. Join those clubs and actively participate for several years and move up to take on leadership positions in one or more of those clubs or teams. Leadership and community service are relevant when they happen off-site from their high schools too.  Do not discount the importance of after-school jobs and other family obligations. Sometimes there are students that do not have the luxury of joining a club or a team because family obligations pull them away from those opportunities. Write about that too. All life experience counts when applying to college. There is a section in the application where they can mention other pertinent information they feel UM should know about. Use this area to mention anything that is not stated already in the application.

Show some rigor in their class schedule. While A's are really nice; it can be better to get a lower grade in a class that shows they are challenging themselves.  So don't rule out AP Physics or AP Spanish. They should write an amazing application essay. Do you have any idea how many essays they read and how they all begin to sound the same? They need to stand out; be authentic. They need to learn who your student is as a person and what are they going to contribute to the University. How can their presence on campus help the University fulfill their core mission? Who do they hope to become if they are admitted as a Hurricane? Stating they bleed orange and green is not going to work nor will stating that they have dreamed of being a Cane all their lives. Remember many of the 34,000 prospective students also bleed orange and green. If they are unsure how to go about doing this, feel free to seek help. We recommend Essential Essays College Essay Consulting, assisting students with brainstorming, planning and writing college essays that will reveal their personality and give their applications a positive edge. Learn about them here. The essay is a huge part of the application as it is the only opportunity your student has to stand out as more than grades and test scores. The essay is their personality and what will make them stand out from all the rest.

If UM is your dream school and you don't get in, do not rule out some Florida's other great universities. Consider what you want to study because other colleges may offer a better program for their major.

For more great tips, read through our other blogs, follow us on Facebook and Instagram at www.haveuheard.com and share with other parents you know.
* Ads and Links that appear on our blogs are partners of HaveUHeard. All opinions and products mentioned in our blogs are 100% our own. We hope you will patronize these businesses. Partnerships like these make HaveUHeard possible. Read full disclosure statement here.