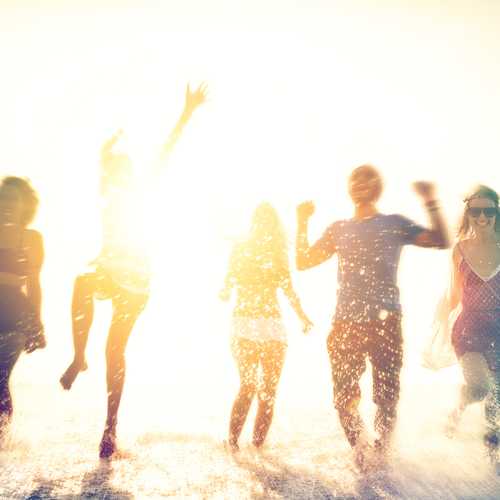 You May or May Not See Them…
You haven't seen them since January and are looking forward to some time with them home again over Spring Break. I recognize the scenario. They, our students, may have other plans though. Just thought I would give you the heads up. It is not uncommon for students to go away with their friends for Spring Break. It's what they saved all summer for, right? Remember cramming 10 college kids into the Holiday Inn in Ft. Lauderdale for Spring Break when you were their age? Perhaps that is what frightens you.
Spring Break Destinations
Probably the most popular Spring Break trip these days is a cruise…with 422 of their closest friends (think group rates). Oftentimes large groups from sororities, fraternities or clubs will plan these trips together. Yes, generally four kids (one of which must be 21 or older) cram into the cheapest cabin possible, drinking age on cruises is 21. If you are lucky, the worst thing they will come back with is minor sunburn.
Some kids head off to the Keys. Some go skiing out west. While still others participate in Alternative Spring Breaks.  My daughter opted for this experience in her sophomore year, which was equally fulfilling and a whole lot of fun too!
The Mission of a UM Alternative Break seeks to provide diverse quality alternative breaks that focus on issue-specific education, service, reflection, and reorientation in order to engage participants in their local, national and global communities. Their vision is a community at the University of Miami of active citizens: people who value the community as a priority when making life choices. For a nominal fee, each trip takes students to locations chosen throughout the continental United States for service opportunities in chosen communities. Sign up for Spring Break trips typically occurs in November starting at Thanksgiving break.
Wherever they and their friends may venture, there have to be some guidelines. One thing is for sure; they will have fun. We all want to know our kids are happy; it's how we get through those moments of missing them.  Keeping them safe comes first though.
Before they leave, we review the following:
Don't go anywhere alone. Let people know where you are at all times.
Don't leave a drunken friend alone, particularly if they have "passed out."
You go to a party and leave the party with the same people. No one gets left behind.
Wash your hands…a lot. (I am normally germ-phobic, but, these cruise ships are a breeding ground for viruses, etc.)
Wear sunscreen (sunburn happens in a bathing suit or ski jacket).
Be aware of laws (open container, alcohol restrictions on beaches, etc.)
Check-in (you can agree as to the right amount of times for your family)
Be aware of your valuables at all times, especially passports, credit cards, school ID, etc.
Popular spring break destinations for University of Miami students:
Disney World & Universal Studios, Orlando
Busch Gardens & Adventure Island, Tampa
Daytona Beach – Has long been a popular Spring Break destination. They kick off the spring season with the Daytona 500, Bike Week in mid-March, and more celebrations continue well into April. It especially gets crazy near the newly renovated Main Street Pier and boardwalk. It's not always beach weather in spring though. If you want guaranteed beach weather, stay closer to campus.
Fort Myers Beach – During the past few years, its popularity has soared as a Spring Break destination with many converging on the beach for games, contests and other events.
Clearwater – not mentioned often, but apparently, the party action and crowds are still strong.
Key West- Everything seems to kick up a notch when college kids swarm down Duval Street, Key West's beaches and bars. Mallory Square pops, as always, with its sunset show, and there are plenty of restaurants.
Cocoa Beach – is the surfing capital of Florida, but you don't have to bring a surfboard to have fun. The beaches get pretty lively during Spring Break.
Fort Lauderdale – This is where the 10 college kids in one room at the Holiday Inn happened. That isn't the way Spring Break in Ft. Lauderdale looks anymore, but it can still be popular; the Elbo Room still jamming. While "The Strip" can hold its own, the current crowds are also dispersed onto neighboring beaches in Lauderdale-By-The-Sea, Pompano Beach, Hollywood, and Deerfield Beach.
Panama City/Destin – Beautiful white sandy beaches, huge beach houses for rent. Far drive from Campus and this destination needs more time to recover from the hurricane.
Spring Break is sort of a rite of passage. Let's face it, in just a very short few years they will (hopefully) be out in the working world and vacations will take on a whole new look for them.
Pass on these great tips, tell your friends and like us on Facebook, Instagram,  Twitter, and Pinterest. Sign up for other great tips at haveuheard.com. Are you new to HaveUHeard? Here is how to best use the site.