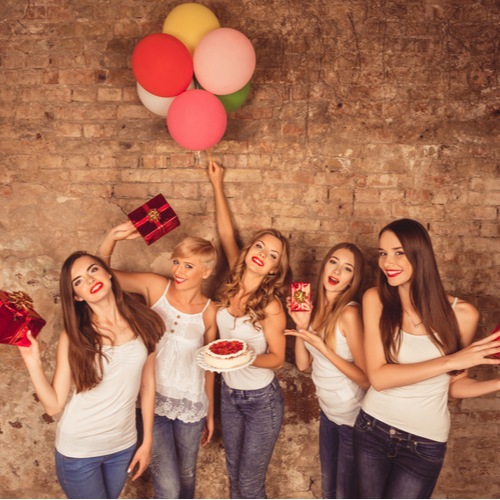 You've waited 21 years for this fun!
As each year ticked off, you waited for the fun of being 'legal'! Anyone over 21 in Jacksonville will know about the infamous "Beach Bars". The beach bars are more or less the area right on Jacksonville Beach where many lively bars are open until 4 am, providing a great place to 'bar crawl' with friends. Some of the most popular bars here are Lynch's Irish Pub, Flask and Cannon, Surfer, and The Shim Sham Room, more commonly called Shim Sham. These are just a few of the different bars you can find on the beach, all with different atmospheres, food, fun, and drinks. (These bars are known for being strict about IDs, though, so don't try anything if you're under 21!). A lot of UNF students will argue that the beach bars are almost a "rite of passage" to attend for your first time on your 21st birthday!
Another super unique and brand-new place to check out is Brewhound Dog Park and Bar, located in Neptune Beach. Yes, you heard me right, dog park and bar. The bar just opened up this year, and boasts great local brews, as well as coffee and, of course, space for your dog to run and play! Brewhound is very passionate about the community and seeks to make connections between Jacksonville dog owners and lovers. The bar is open to the public, but also offers a membership which allows you to bring your dog to their large, off-leash dog park called The Yard. Those without memberships are still able to relax at The Porch, where you can enjoy local craft beer, wine on tap, and Bold Bean specialty coffee, as well as locally sourced food. Visitors are also welcome to bring in any food they like and, of course, their dogs! How fun is that? If you are interested in interacting with the local community, this is a great place to visit, as BrewHound will host community events throughout the year, including local brewer showcases, food truck evenings and pet adoptions. I've included their website below, which gives information on the dog park and bar, as well as the events they have coming up!
Aside from Brewhound, Jacksonville also boasts many other interesting breweries. A great way to try a bunch of the breweries Jacksonville has to offer is by visiting the Jax Ale Trail website, linked below. They offer a "Brewery Passport" which allows owners to win prizes as they try different breweries. They also offer tours and activities on their site.
A favorite of mine is River City Brewing Company, which features an in-house microbrewery that guests can see. The restaurant and bar are located on the river, with large decks providing gorgeous views across the water. River City is host to many concerts and shows, which has made it popular for lots of UNF students. I personally have been quite a few times when some of my favorite artists come to play. Another great event is The Players Championship, an annual golf tournament on the PGA Tour. Although not exclusively for those over 21, it still boasts a bar that many go and enjoy while watching golf pros compete for the highest prize fund of any tournament in golf, overtaking the U.S. Open which offers a $12 million purse.
At the end of the day, 21 is another year to learn and grow! It's important to stay safe and stick with your friends when you go out together!
Sarah Toth, UNF Intern
Pass on these great tips, tell your friends and like us on Facebook,  Instagram,  Twitter, and Pinterest. Sign up for other great tips at haveuheard.com. Are you new to the site? Here is how to best utilize HaveUHeard!