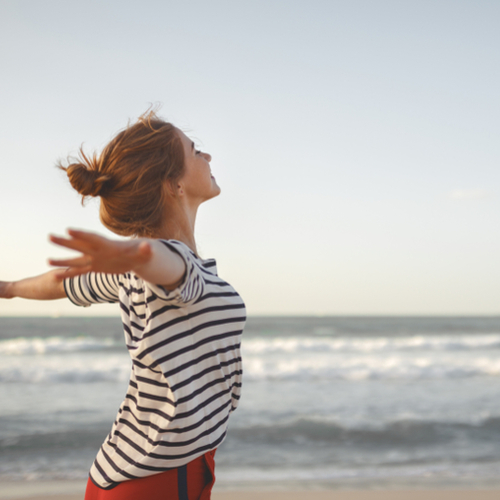 So Much More Than You Think
Thinking back to when my daughter went to orientation at UNF, we never imagined that Jacksonville had much nature to explore.  We always thought Jacksonville had some pretty beaches, however, we figured the area was just a big city with a lot of hustle and bustle. Were we wrong!  Good news is that there is so much to see and do outdoors that you will not be disappointed.
Jacksonville has some of the most beautiful white sand beaches. There are actually four main beaches. They are Jacksonville Beach, Neptune Beach, Mayport Beach, and Atlantic Beach. You can paddleboard, dive, rent a beach cruiser and surf. All are a short distance away (approximately 20 minutes). If you are visiting from May 1st through October 31st, it is sea turtle nesting season. Jacksonville proudly boasts the largest urban park system in the country with more than 80,000 acres including 400 city parks, seven state parks, two national parks and dozens of gardens and arboretums.
Timucuan Ecological and Historic Preserve -The Timucuan Preserve is a 46,000-acre area with individual park sites to visit. Each park site is unique for an aspect of natural or cultural history. There are many ways to access areas within the Preserve.  Whether you're interested in learning about history or the environment, going on a hike, a bike ride or a kayak trip, exploring this area's natural beauty, the Timucuan Preserve provides a day full of activity. The preserve is located in the northeast section of Jacksonville.
Pumpkin Hill Creek Preserve State Park– Although this park is technically a part of Timucuan Preserve, there are many unique qualities that it was worth mentioning on its own. From bird watching to canoeing, kayaking, paddle boarding to hiking and so much more.  Pumpkin Hill is definitely worth a stop.
Little Talbot State Park – Little Talbot Island is one of a handful of undeveloped barrier islands. Boasting more than five miles of pristine beaches and three miles of bike trails, Little Talbot's untouched natural beauty, and diverse ecosystems is an area not to be missed. Enjoy beachcombing, surfing, fishing, hiking, birdwatching, a winding kayak journey along the bluffs of Myrtle Creek and camping in a lush forest hammock. There is something for every outdoor lover on Little Talbot Island.
Kayaking Trips – I cannot think of a better way to see the St. John's River or the Atlantic Ocean then by kayak.  My family loves to kayak and this will be a must do on our next trip to UNF. I have linked a page that offers a few different kayak rental companies.
Mountain Biking at Kathryn Abbey Hanna Park – Jacksonville offers incredible mountain biking trails at this park. The trails' names say it all; "Grunt," "Misery," and "Tornado Alley" offer a wild adventure through the wooded paths of this oceanfront park. There are also several other beginner trails for novice riders.
Stretches of stunning beaches and waterways, the largest urban park system in the country, 840 square miles of outdoor adventures. Relax on stretches of stunning beaches; paddle through our nature-filled waterways; hike, bike and explore the national, state and city parks.  UNF's hometown offers a bit of nature for everyone! Fortunately, we have 4 years to explore this incredible area! Of course, there are many fun indoor things to do in Jacksonville. Read about those here.
Pass on these great tips, tell your friends and like us on Facebook and Instagram. Sign up for other great tips at haveuheard.com.