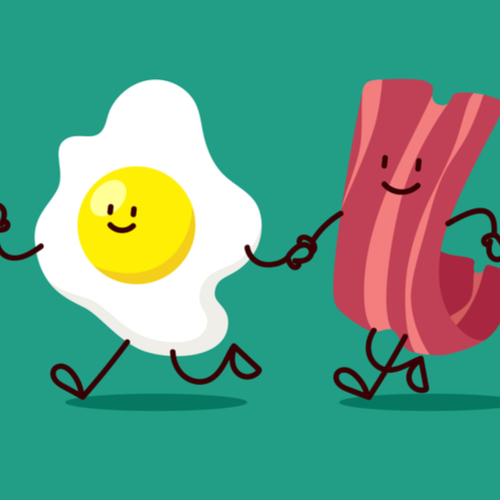 Here are Our Favorites for Breakfast or Brunch
Another Broken Egg Café – Start your day the delicious way with southern-style biscuit beignets, gourmet omelets, a variety of unique eggs benedicts and more. You can find everything from bowls to pancakes, from chocolate stuffed waffles to crab cakes with fried green tomatoes.  Hours are 7:00 am-2:00 pm, come early because there is usually a wait.
Canopy Road – Check out the sweet potato pancakes with maple syrup and pecans. Sure it is slightly more like dessert but fabulous. Based out of Tallahassee, they just opened in the Shoppes of Bayard at 12525 Philips Highway. It is breakfast and lunch only, which by my standards means no mimosas; and that's right, they do not serve alcohol. About a 12 minute drive from UNF but well worth the visit.
Deerwood Bistro – A full traditional menu is available at the Deerwood Bistro.  Offering everything from eggs to pancakes and waffles Deerwood Bistro is open 7:00am-3:00 pm for breakfast and lunch Sunday – Wednesday.  Thursday – Saturday the hours are extended to include dinner until 8:30 pm.
First Watch – Cafe chain for health-minded breakfast, brunch & lunch options such as omelets, salads & soups. The avocado toast is delicious and enough to feed two people.  Everything is fresh and can be made to order. Get there early because a wait is almost guaranteed. Open from 7:00am-2:00pm.
Florida Cracker Kitchen – What this small inornate restaurant lacks in size, it definitely makes up for it with their mouth-watering breakfast and lunch items.  From something as basic as pancakes to the Cracker Cristo Sandwich (ham, scrambled eggs, American cheese between two pieces of French toast) Florida Cracker Kitchen will have something for everyone.  Open for breakfast and lunch from Tuesday – Sunday from 7:00 am-2:30 pm.
Johnny's Angels Diner – This 50's inspired diner serves breakfast for dinner and dinner for breakfast! Open from 7:00am-3:00 pm Monday – Thursday and Until 9:00 pm on Saturday and Sunday.  
Maple Street Biscuit Company – Casual cafe serving biscuit sandwiches & Southern sides for breakfast & lunch. Get in line for some of the most delicious and uniquely created biscuits.  Fried chicken with gravy topped with melted cheese, French toast with pecans and cinnamon chips toasted in – the only thing healthy about Maple Street is the water! Open 7:00 am-3:00 pm daily, this is one place that you don't want to miss.
Secret Garden Café – Drive too fast down Beach Blvd and you will miss this amazing little find.  Secret Garden Café offers a variety of breakfast and lunch items. One of the most interesting thing on the menu is the pork chop and waffles.  Open from 7:30am-2:00 pm SGC serves breakfast and lunch all day.
The following restaurants all serve either brunch or lunch however they are open for dinner as well and will be summarized in the blog "Dinner."
Maggiano's serves brunch, lunch, and dinner open at 11:00 am.
The Cheesecake Factory serves brunch, lunch, and dinner open at 11:00 am.
J Alexander's serves lunch and dinner, opens at 11:00am.
California Pizza Kitchen serves lunch and dinner, opens at 11:00 am.
Seasons 52 serves lunch and dinner, opens at 11:00 am.
The Capital Grille serves lunch and dinner, opens at 11:00 am.

Pass on these great tips, tell your friends and like us on Facebook and Instagram. Sign up for other great tips at haveuheard.com.