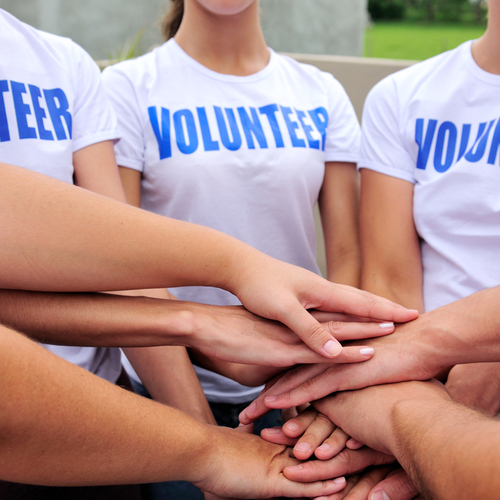 When You Join You Get Involved
Part of the beauty of the University of North Florida is the size of the school.  With just about 16,000 students, UNF is the perfect combination of not too big and not too small.  Getting involved at UNF will offer your students plenty of clubs, organizations, social and academic group and much more all at just the right size.
Campus life can be so much more than classes and homework when your student finds the right outlet for them.  Some of you may believe that your student's first priority is school, and I couldn't agree more. That said; being involved in some way is rather important too. First, joining a club will help your students build a community. Since they're leaving their family and sometimes their friends behind, getting involved helps them to discover new friends with similar interests.
Some students will choose to rush a sorority or fraternity (see our blogs about Sororities and Fraternities), but others will not find Greek life their cup of tea. Our blogs regarding Greek life go into great detail and will give you and your child all the information they need to decide if joining a sorority or fraternity is right for them.  No worries; there are many other possible ways to get involved on campus.
Looking to get involved with Registered Student Organizations (RSOs), a.k.a. Clubs, on campus? The University of North Florida has over 200 RSOs on campus, and Club Alliance provides support for the functions and activities of these student organizations.  Your student can get involved by searching for an organization that caters to their interests by viewing the club list.  And if they can't find a club they are looking for, they can simply start their own.
Student Government at UNF is comprised of members devoted to serving the student body.  They actively work to meet the needs of students and to enhance the quality of campus life by hosting a variety of programs and funding student organizations.  The student government also represents the student body on a local and state level.
Played soccer or football during high school?  Want to get involved but not commit to a role on one of the UNF's teams? Then, intramural sports may be the next best choice.  Each fall and spring semester, the program offers a wide range of team, dual, and individual activities aimed at maximizing student participation. Activities include flag football, volleyball, sand volleyball, indoor soccer, outdoor soccer, softball, basketball, racquetball, tennis, kickball, and much more.  Every intramural league and tournament sport is divided into three leagues of play: men's, women's, and co-rec. All intramural activities are FREE to UNF students who have paid their student activities fees, and all full-time faculty and staff. Intramural Sports is a great way to meet new people and stay active at the same time.
Other Ideas
Not every campus can boast that they have a ropes course, however, UNF's Eco-Adventure Center has that and more.  Explore the outdoors, walk or bike through the trails, try the ropes course or rent a kayak for the day. There are several group activities that students can participate in while enjoying the beautiful outdoors.
The Student Wellness Complex offers a wide variety of Group Fitness classes to meet different fitness levels and different interests. A variety of classes are offered in the three dedicated group fitness rooms including Yoga, Spin, Cardio Kickboxing, Zumba, Tabata, and more. All classes are 55 minutes unless specified on the schedule.
The Frederick and Ophelia Tate Ogier Gardens is the epicenter of innovative environmental and public health programming.  Part of the UNF Recreation and Wellness Department, the gardens are located on an acre, and feature organic row crops, a wide variety of fruit trees, raised vegetable beds, and peaceful sitting areas for students to relax.  There are volunteer opportunities where students are introduced to how food is grown from seed to harvest, and they are encouraged to choose nutritious diets composed of organic, local, and seasonal foods.  Students can Adopt a Bed which gives them the opportunity to experiment with growing their own food at no additional cost. Produce cultivated by student staff and volunteers is sold to UNF's Osprey Cafe and given away to students and volunteers (who are always invited to help out during our open hours).
Sometimes just getting a job on campus is the best way for your students to start their journey to getting involved.  Make sure that when you look on the job site you click the student tab.
Pass on these great tips, tell your friends and like us on Facebook,  Instagram,  Twitter, and Pinterest. Sign up for other great tips at haveuheard.com. New to HUH, here is how to use the site.