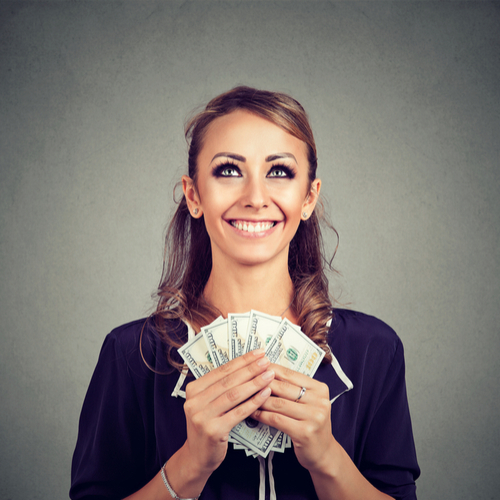 The Budget Your Money Talk
Some of the most common and often asked questions from new parents are "how much money should I give my student?" "Should I give them money weekly or monthly?", "How do I teach them to budget?",  "Should my student get a job?"  These questions are very personal to each family and their financial circumstances.
When I was in school (many, many years ago), my parents paid for my expenses i.e. dorm, meal plan, books, etc.; however, any spending money came from my own earnings.    I felt this was difficult for me so when I dropped off my oldest son at school, I decided to give him cash "as needed." Well, let's just say that the first semester cost me a ridiculous amount of money and I quickly learned that Chick-Fil-A, Starbucks and Einstein's were "needed" every day.  After this, we set up a reasonable budget for him that both of us could manage.
One of the things that we discussed was that if he spent his weekly money on the first day of the week, he would not get any more money for the week.  The goal was to teach him how to budget. Another topic for discussion was how he spent that money. As a mom who has gone to college, I am not ignorant or naïve as to the partying that goes on at school.  My statement regarding partying was, is and always will be "make smart decisions that you won't ever regret." Other than illegal activities, it was my son's choice on how to spend his money.
I felt very strongly about my son working while he was at school.  I also felt that his freshman year should be spent getting acclimated to courses, being away from home and being on his own.  So we decided that he would get a part-time job on campus in his second year of school. Ironically enough, he had this job the entire time he was at school and it played an instrumental part in attaining his first job when he graduated.
Consider having your students get their own credit card.  It is a great way for them to start learning how to budget themselves while building their credit for when they are out on their own. Click here for some of our credit card recommendations.
Going back to the questions in the first paragraph, how much money should your child get?  While this is your choice, I recommend anywhere from $50-$100 per week. Should you give it to them weekly or monthly?  Recommend weekly to start and see how it goes. Should they get a job? That really depends on the course load and if they can manage both.
Pass on these great tips, tell your friends and like us on Facebook, Instagram,  Twitter, and Pinterest. Sign up for other great tips at haveuheard.com. Are you new to HaveUHeard? Here is how to best use the site.