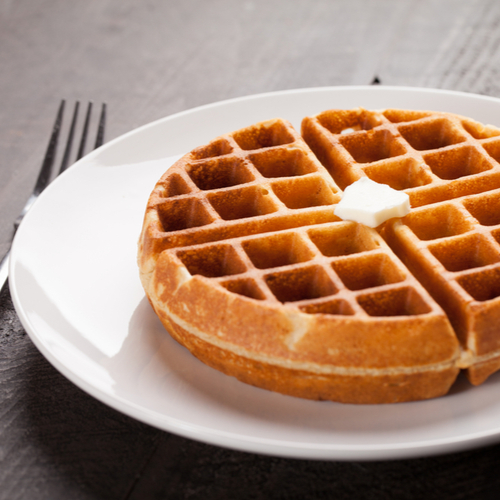 "Brunch is breakfast without an alarm." — Unknown
Most college kids sleep late. It's a well-known fact. So, going out for breakfast on weekends, in particular, may not be an option. Brunch, however, is generally a good option on weekends and there are quite a few choices not far from UNF's campus. However, if you can get your student out of bed early and breakfast is what you want; check out our blog Wakey, Wakey Eggs & Bakey. Some things to consider beforehand are price and time. It is not unusual for there to be a considerable wait, even with a reservation, on a game weekend or graduation, at some of the more popular selections.
Brunch….
Another Broken Egg Cafe – Open for breakfast as well!  7:00 am-2:00 pm.
Biscotti's – A nicer place that I would recommend making a reservation to go to.  Brunch is Saturday and Sundays from 8:00 am-3:00 pm.
Black Sheep –  Located in the Five Points district of Jacksonville's Riverside neighborhood, they serve brunch every Saturday and Sunday from 9:30 – 3 pm
Brick – located in historic Avondale, if you are looking to spend a day there, check out their menu, served on Saturday & Sunday from 10 am – 3 pm.
Copeland's – This New Orlean's influenced restaurant offers brunch on Sundays from 10 am – 3 pm featuring a beignet station, brioche french toast, Belgian waffles and made to order omelet station.
Culhane's Irish Pub – This Irish Pub has been featured on Diners, Drive-Ins and Dives. Brunch is served from 9 am to 2 pm Saturday & Sunday. Offers everything from eggs to corned beef hash (did we mention this is an Irish Pub?) and even a Traditional Irish Breakfast of eggs, rashers, banger, black n' white puddings, – don't forget to add in Irish baked beans.
Jax Beach Brunch Haus – As the name implies, this local spot in Jacksonville Beach serves brunch every day. (breakfast and lunch too)
Jax Beach Brunch Haus – Great place for breakfast brunch or lunch! 7:00 am-2:30 pm
Le Petit Paris – Pastries, coffees, teas and more.  Open 8:00 am-8:00 pm.
Maggiano's –  Serves brunch, lunch, and dinner open at 11:00 am.
North Beach Bistro – Located about 20 minutes from UNF, if you are heading to the Atlantic Beach area, served on Sundays from 11 am – 3 pm
Orsay – This is definitely one of the more upscale places to go for brunch. Brunch is served from 11 am – 3:30 pm every weekend offering a balance of breakfast options like eggs, french toast as well as some lunch options.
The Bread & Board – Small menu served Sundays from 9:00am-3:00 pm.
The Cheesecake Factory  They serve brunch, lunch, and dinner open at 11:00 am.
The Local – Offering a lovely menu Friday 8:00am-10:30 am and Saturday and Sundays from 8:00 am-4:00 pm
Pass on these great tips, tell your friends and like us on Facebook,  Instagram,  Twitter, and Pinterest. Sign up for other great tips at haveuheard.com. New to HUH, here is how to use the site.