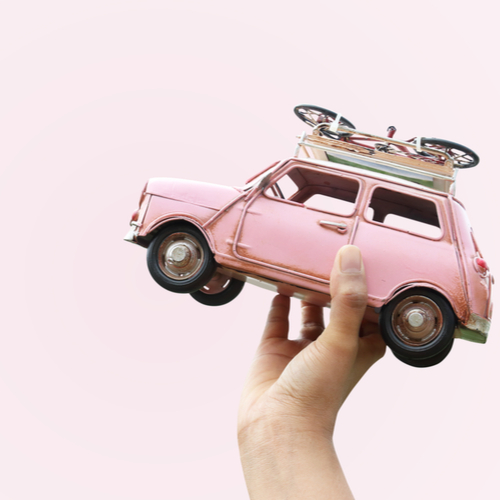 Can You Get By Without a Car?
Whether to let your student bring a car to campus will probably lead to many conversations. In order to try to have a student perspective based on their experience, we turned to our intern. These are just suggestions that we hope will bring a productive conversation for you and your Osprey.
In my opinion as a student, if you're living on campus, then being without a car is not a huge problem, as everything on campus is easily accessible with walking or the shuttles. UNF's Osprey Connection is the university's shuttle system. It is fast, safe, clean and free! You can read more about that here. However, as far as off-campus activities, Jacksonville is known for how expansive and spread out it is, so admittedly it is difficult to get around without a car. Jacksonville does have some interesting public transportation options for students looking for citywide transit.
Here is a link to the JTA (Jacksonville Transportation Authority) to view the bus schedules, interactive bus stops, and a system map. The Jacksonville public bus does require tickets but offers a multitude of different options depending on how often you will be using the busses. Some options are a cash fare (ranging from $1.50-$2.00) or a Star card (ranging from a 1-day card for $4 to a 31-day card for $50). This link shows all the possible fares and passes, as well as links to purchase passes.
There are some other options as well for Jacksonville transportation, especially if you're looking to explore downtown! You can catch a ride on the ferry across the river, or use the Jacksonville Skyway. The ferry can only take you across the river but could be a fun way to travel to Jacksonville's downtown area. Here is a link to the schedules for the two ferry ports.
The best option I would recommend for students without a car is carpool, carpool, carpool! While the public buses are always a dependable option especially for those needing to get to work, when it comes to going out with friends, hitting the beach, visiting a friends house, or grabbing a bite to eat, the best way to get around is to pitch in some gas money and ride with a friend! Uber is also a failsafe option for small trips if a ride is unavailable.
Should you decide that your student will be bringing their car to campus, read about Parking at UNF here.
Last but not least is the Skyway, which serves points of interest on both the Northbank and Southbank. There are 8 train stations, and it runs Mon-Fri from 6 am to 9 pm. Most importantly, it's free!!! A side note about the Skyway, it will be open at 9:30 pm on the first Wednesday of each month for Art Walk. Art Walk is a completely free, self-guided event that features visual and live art, engaging events, markets, and more. Definitely, something fun to do in Jacksonville!
Sarah Toth, UNF Intern
Pass on these great tips, tell your friends and like us on Facebook,  Instagram,  Twitter, and Pinterest. Sign up for other great tips at haveuheard.com.