HaveUHeard.com includes links to third-party websites and advertisements for third-party products and services. Product and service-specific opinions mentioned within the content of our blogs are entirely the opinions of the HaveUHeard.com team and its staff. It is our hope that you will find value in the products and services these third-party organizations represent, and patronize these businesses. Such advertising and marketing partnerships help make our efforts at HaveUHeard.com possible. Thank you for your support and ongoing interest. For additional information, please read our full HaveUHeard.com Disclosure Statement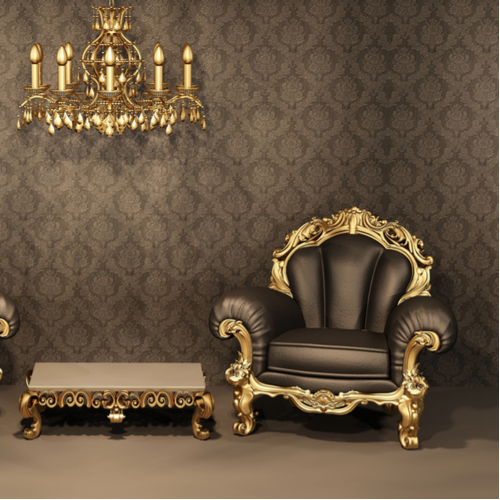 Economical to Extravagant Off-Campus
Your child moves into their dorm in August and everyone is so excited…new friends, new space and everything is going just great.  Literally 2-3 months later, they are discussing moving into an off-campus apartment. What? Why? and Where? are some common questions that come up about off-campus living.  With some other Florida colleges, picking an apartment and signing a lease becomes a bit of a race to get into the best places which can actually be extremely stressful.  However because of the number of students at UNF, this isn't the case.
Close to campus
There are quite a few apartment complexes that are close to UNF, some of which are quite luxurious.   UNF actually houses its own apartment complex right on campus called The Flats at UNF.  These apartments are comprised of eight, three-floor buildings and provides housing for approximately 473 students.  One advantage to The Flats at UNF is that you must be a student to live there; however, if you move out for any reason (withdraw, transfer, graduate, etc.), you are still responsible for the contract.  Visit our blog regarding favorite apartment complexes to view a variety of choices.
Questions to ask
Reserved Parking – Most apartments and houses near campus require you to work with property management companies. Unfortunately, many of the multiple room apartment rentals will only include one parking space.  This can be easily solved if the complex has guest parking; however, they may need to inquire about decals.
Utilities – Make sure you find out the overage for utilities for the apartment.  Some complexes include an allotted amount included in the rent; however, you will want to make sure you understand the terms in case the students go over the allotted amount.  Typically, the management company will split the overage between the number of tenants.  Some things to know about Jacksonville utilities.  JEA is the utility company that services Jacksonville.  Electricity and water (if it's not covered in the rent) will need to go through JEA.  There are a few wifi providers in Jacksonville, AT&T and Xfinity being the most well know.  Renters are totally left to their own devices to purchase a router and decide on a plan that works best for their needs.
The Lease – Most apartment leases start after August 1st and go through July 31st of the following year. The leases are based on 12 months but many students are only at UNF for two semesters. This means your student will either have to pay for the summer months or they can sublet.
Also, note that new residents (not renewals remaining in the same apartment) do not move in until a few days after, leaving a three-to-five day gap in where to store their belongings. The rationale is that the management company needs to clean the apartment.   This can be a bit of a dilemma involving hiring a moving and storage company.
Inspecting the Apartment – Make certain your student (and yourself if possible) inspect the premises thoroughly. Remember, for many of our kids, this is their first experience with renting an apartment. Take pictures of any damage, no matter how small, as they will be charged if they did not fill out the damage report when they first moved into their apartment.  If they hang up pictures or use any nails on the walls, make certain they spackle and repaint. The charges add up fairly quickly. Worth repeating- Take 100 pictures, then take 20 more time-stamped. You could be charged for damages to the apartment. If you have not documented everything, prepare for those charges.
The responsible party for payment – When reading through the lease, make certain that your student is only responsible for their individual room and not the entire apartment. While you may believe your student is moving in with their BFFs, if one decides to vacate for any reason, whether to withdraw, study abroad or the living arrangement did not work out, you do not want to be responsible for that person's portion of the lease.  Also find out how the management company needs to be paid – by check, credit card, automatic debit, etc.
Subletting – Make sure you are familiar with the terms of subletting as many students leave for Summer A and B or a combination thereof and may want to sublet their room to a third party.
Room locks – Along those lines, each bedroom should have its own key different than the other bedrooms. This gives your students the ability to lock their bedroom should they decide they do not want anyone having access to their personal belongings.  Depending on where the apartment is in proximity to campus, not all bedrooms will have locks.
Insurance – Your homeowner's insurance policy may not cover them while they are living off-campus (many will cover if they are living in an on-campus residence at no extra cost).  Check the terms of your home insurance policy. Most of the large insurance companies offer separate renters policies at a reasonable rate. You may also want to look at two of the more reputable college student insurance companies, College Student Insurance, and NSSI.
Click here to read about some of the student's favorite apartment rentals.
Pass on these great tips, tell your friends and like us on Facebook, Instagram, Twitter, and Pinterest. Find out more about how to use HaveUHeard as a great resource. Sign up for other great tips at haveuheard.com.