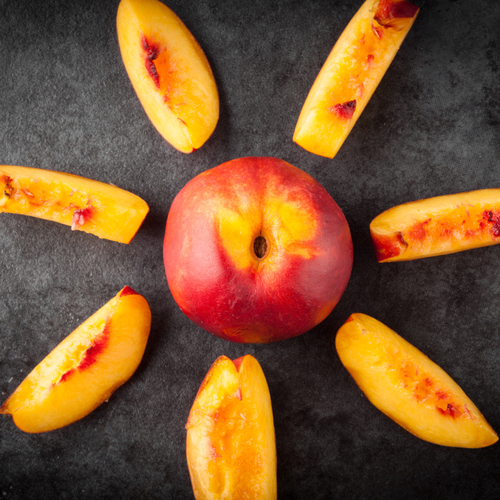 Not an easy feat!
It can be hard to eat healthy when at college. While on-campus dining offers healthy options, sometimes having the option for pizza, burgers and ice cream staring us right in the face makes it difficult to choose.  Don't get discouraged yet though. Today's college students are demanding higher quality foods varied in taste and economically priced. There are several apps that many students can download for the latest promotions and deals at some of their favorite places. Read about those apps here.
HaveUHeard that UNF's wellness center has an assessment center where students can get immediate access to fitness and nutritional information?
Below are some UNF student recommendations on where to eat healthily.
Chicken Salad Chick – Chicken salad made many different ways from traditional to fruity to spicy – add a soup or salad for a balanced meal.
Jamba Juice – This couldn't be more convenient as it is located right on campus and can be paid for with a swipe of their card.  Juices, smoothies, and bowl available at any time.
JuiceBox – Delicious juices, smoothies, and bowls made to order.
Kairos Nutrition Bar – Located near Jax beach.  Wraps, bowls, juices. Kairos has a detox juice menu as well.
Toss Green – Create your own or choose one only created for you.  Salads, wraps, bowls and fresh juices.
Zoe's Kitchen– Located in St Johns Town Center serves a traditional Mediterranean menu in a fast service fashion including baked feta, various hummus flavors, various salads including a Greek and Mediterranean salad, sandwiches and pita, Piadina, kabobs, and bowls.
Most restaurants that are close to campus always offer healthy items, salad, veggie burgers and more.  Some fast food place such as Burger Fi offers veggie and vegan options.
These are just a few options of different healthy places that are near campus.  In my opinion, one of the best ways to eat healthily is to surround yourself with healthy options.  If your student lives in a dorm and does the occasion Publix or Walmart run, they should stock up on healthy snacks – nuts, raisins, and health grain bars.  Some fruits and veggies that have a longer shelf life such as apples or carrots are always a good snack to have on hand. Instant oatmeal is also a nutritious snack to have on hand.
Apartment living is a bit easier to make healthy choices because students can meal prep.  When my oldest son was at school, he would buy chicken breasts, broccoli, and pasta and make enough for a few days and store them in Tupperware containers.
Below are a few more ideas that may also help. Perhaps just forward this whole blog to them, because…well, you never know how they are going to take advice coming from their parents, particularly if you mention the Freshman 15. Try to get up early enough that you don't have to skip breakfast. Things haven't changed in that respect; breakfast is still the most important meal of the day. Make a quick shake in the morning, or keep oatmeal packets, or get to the dining room early enough to eat. A veggie omelet makes for a great start to your day.
Beans really are a protein and they are cheap! Try to get protein in every meal.  You will stay full longer. If you have a meal plan, make a point of starting meals with a salad. Salad bars offer many choices (some better than others, so be careful). Go easy on the creamy dressings. Speaking of meal plans –grab those apples and bananas to take back to your room now after you're done eating.
Work meals into your schedule. While it can be nice to take all your classes back to back on Tuesday and Thursday only; if it leaves you no time to eat in between, it's not as great a plan as you thought. You may end up binge eating or grabbing some less thought out meals in between classes. And if you do eat in the dining room; try not to linger. That's when you end up going back up for the seconds (or thirds) you really don't need.
Don't drink your calories. Yes, I am talking about beer, wine, liquor, but I am also referring to sugary sodas, ice tea, lemonade, sports drinks, etc. Water is truly the best thirst quencher and it is so good for you. Carry a reusable water bottle everywhere. If you want to enjoy some of the junkier meals (we all do at some point), at least opt for the less processed option. For instance, Annie's makes mac-n-cheese that has a lot less junk in it than others. Peanut butter, a great source of protein, comes in many varieties. Try to find the one with the least number of additives. There are even healthier choices in ramen noodles and then you can add some veggies to them and maybe even an egg and you are good to go.
Plan ahead. Think about your schedule of classes and everything else, even study time. Snacking can be practically essential, but it takes planning. It will just make it easier and studying will go better if you have smart snacks rather than things that will make you full and tired. UNF is always striving to offer healthier choices and options for students.  Click here for some helpful tips.
For more great tips, read through our other blogs, follow us on Facebook and Instagram at haveuheard.com and share with other parents you know.