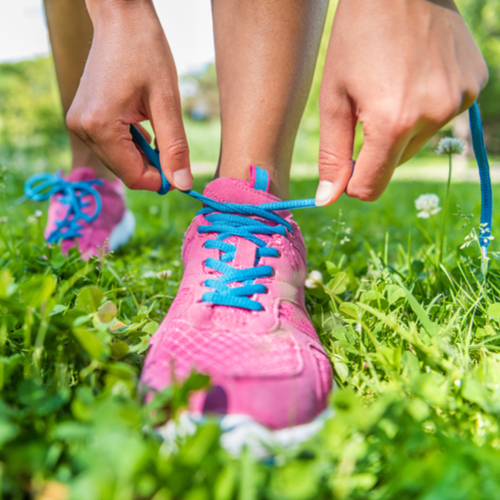 Keeping Fit Counts!
Freshman 15?  No way! Keep fit! We have all heard about the dreaded freshman 15 pounds that is so easy to gain the first year away at school.  Our kids are away at school and basically free to eat whatever they want so it is not difficult to understand how weight can be gained the first year – I know I did my freshman year!  However, health and food are far more important these days than it was years ago. Colleges offer many different types of foods catering to different eating styles, whether it be vegan, vegetarian or gluten-free.
If your student finds that they are gaining weight or they just want to live a healthy and active lifestyle, UNF has many options to keep fit.  UNF has a beautiful wellness center that is located directly across the street from the bookstore and next to the arena.   This state-of-the-art comprehensive Wellness Complex houses the largest fitness center in northeast Florida.  The goal of this facility is to provide quality indoor facilities that will enable students to participate in activities that will enhance their health and wellness levels.  If you haven't taken a tour of the facility, the next time you are visiting your student, you must do so. I was amazed and thrilled that this facility was on campus.
The 1st floor not only has information about classes and a juice and smoothie place but there is a 34-foot rock-climbing wall.  The 2nd floor is home to the fitness area.  There are over 200 exercise stations including free weights.  Also, on the 2nd floor is the Dr. Paul Shirley Assessment Center where students can get immediate access to fitness and nutritional assessments.  My favorite, and actually my daughter's favorite part of the wellness center is the 3rd floor.  There is a 1/8-mile track that runs around the perimeter of the building giving views of the fitness level, atrium, and fantastic outdoor views through its large windows.
If your student is more of an outdoor person, UNF has its own challenge course including an obstacle course, ropes course, and zip line.  Also, outdoors The Fountains dorm and the Clubhouse have pools to swim laps. Some students enjoy going to Pure Barre with 3 locations in Jacksonville and a first-time monthly special. Classes here are supposed to be amazing. They offer several discounts to new customers.
Other students have memberships and go to Orange Theory, Youfit, YMCA, Bailey's Health and Fitness or CrossFit. Those that exercise at their apartment complex or on campus do not have to pay extra for use of the gym. Most apartment complex gyms are also 24/7 which is very nice.  The private gyms can get rather costly; some memberships are monthly and others are by the class. Whatever your student chooses; the good news is they are working to keep healthy.
Pass on these great tips, tell your friends and like us on Facebook and Instagram. Sign up for other great tips at haveuheard.com.