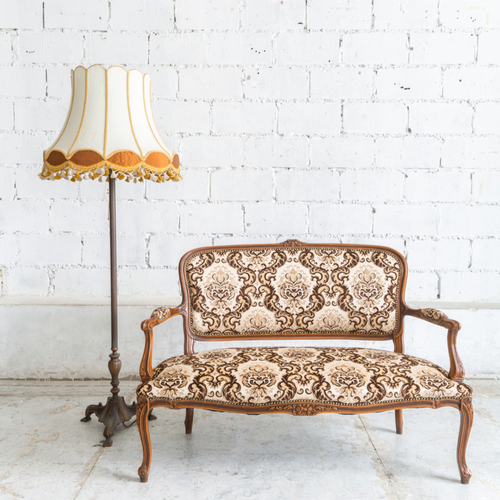 Because Grad School Needs are Different
Most grad students are looking to live in apartments or houses.  Their needs are different than incoming freshmen or even upperclassmen.  UNF does not offer on-campus housing for grad students, however, The Flats at UNF is an appealing option for grad students as it is an apartment-style living off-campus that is accessible to campus utilizing the Osprey Connector shuttle service.  Other than the Flats, there are a few off-campus options for grad students. They tend to be looking either beachside or close to campus, depending on their preferences. Jacksonville has an abundance of beautiful complexes, especially in the Town Center area.
Some popular apartments are:
Cape House Apartments – Cape House Apartments is fairly close to UNF and offers 1,2 and 3 bedroom apartments.  Apartments offer washer and dryer connections and a detached garage. The community has pickleball courts, tennis courts, basketball courts, and a fitness center.
Courtney Meadows – This is a little further away from campus but still in a beautiful area.  1,2 and 3 bedroom apartments, Courtney Meadows offers beautiful spacious apartments in Deerwood, Jacksonville.  New appliances, including washer and dryers, are in every apartment. Pets allowed.
Hacienda Club – This complex is located right down the road from Courtney Meadows. It is an absolutely beautiful complex and comes in a little cheaper than Courtney Meadows. It has a gorgeous pool and common area, as well as valet trash and the apartments even come with a storage unit!
Lux at Sorrel –  A beautiful complex, offers valet trash which is a cool amenity.  About 10-12 minutes from campus.
North Beach on Kernan – Minutes from the shores of Jax Beach and the best shopping, lies this gated community offering the perfect mixture of sophistication and convenience.  North Beach on Kernan offers 1,2 and 3 bedroom apartments with a beautiful clubhouse that has a 24-hour health club, spa pool, gated access, private garages and is pet-friendly.
The Beach House– A little further away from campus.  The Beach House offers twenty-one distinctive apartment homes in one, two, and three-bedroom floor plans.
The District on Kernan –  it may not be the nicest, but it is pretty popular with students. Again not the nicest, but I felt it is good to include because it is one of the only complexes, if not the only one that offers "by the bed" pricing, meaning each roommate has their own lease for their room, instead of splitting one lease. It can be convenient for people who prefer this student living style. It is also is one of the closest complexes to campus, only 5 minutes down Kernan Blvd.
The Flats at UNF – The Flats at UNF was purchased by the University in October 2014 adding true apartment-style living as an option for upper-class UNF students.  The Flats at UNF is comprised of eight, three-floor buildings and provides housing for approximately 473 students. The Flats at UNF have 2 and 3 bedroom floor plans with an 11.5 months contract.  Although you have to be a student at UNF to live in the Flats, the contract is NOT tied to enrollment status. If you withdraw, transfer, graduate or move out prior to the move out date, you are still responsible for the contract.
The Retreat At Saint Johns – Features 1,2 and 3 bedroom upscale apartments. All apartments feature open floor plans with nine-foot ceilings with crown moldings.  Built-in computer desks and bookshelves offer a designated place to study. They have a 24-hour gym, clubhouse, area and huge pool. The Retreat at St. Johns is located within minutes of UNF and Saint Johns Town Center.  Pet-friendly.
The Point at Tamaya is a very nice complex, right across from North Beach on Kernan, with prices in the 600-700 range (2 beds beginning in the 1400s, 3 beds in the 1700s).
Uptown at Saint Johns – This upscale, new development offers one and two-bedroom floor plans and is within minutes of the UNF campus.  Uptown at Saint John's has many amenities including an enclosed area for bicycles, saltwater pool, game room, fitness center with spin classes, massage room, pet park and so much more.  Uptown is located directly across from Saint Johns Town Center, which is home to a ton of restaurants and a beautiful shopping area.
If you are looking to not be so close to campus the area of  San Pablo is very nice and near the Mayo clinic.
Coquina Bay Apartments. The complex is  14 minutes from school and just 6 minutes down the road from the Mayo Clinic.  They are large and very reasonably priced.
Some grad students will also look to rent homes. Having a house or townhouse can be more appealing to grad students for its space, privacy, and amenities, like a backyard, garage, or pool.
Websites like realtor.com, zillow.com, and trulia.com are all good resources for finding home rentals.
Pass on these great tips, tell your friends and like us on Facebook,  Instagram,  Twitter, and Pinterest. Sign up for other great tips at haveuheard.com. Or if you are new to HaveUHeard, here is how to utilize the site.