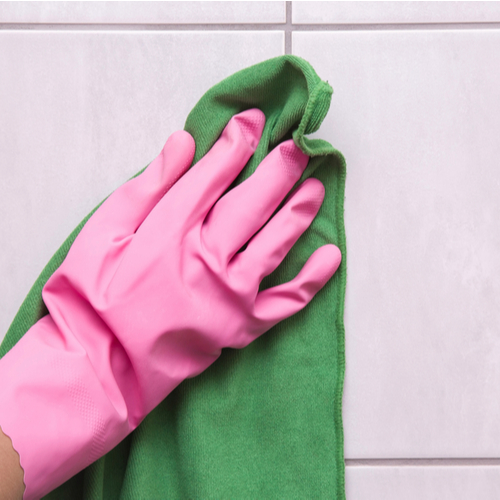 Maybe It's Not A Luxury, But A Necessity?
Do our students really need a maid? I never thought I would be saying this but sometimes hiring a cleaning service for your student's dorm or apartment is not a bad idea.  When my oldest son was in college, he lived in an apartment conveniently located on fraternity row. The first time I went into his apartment I could not believe that he lived like that.
First off, if your child is in an apartment and a roommate comes down with the flu or something else contagious, having a one-time cleaning to disinfect everything is not a bad idea. For some reason, germs spread like wildfire around college kids. This could help keep everything from spreading. The only other reason would be having a clean of an apartment to avoid a charge when moving out.  Let's face it, kids get lazy towards the end of a semester, and frankly, they may not have a lot of time to clean either. They will be swamped with studying for finals, writing papers, attending the end of year events, and packing.
Now granted when my children are home their rooms are disaster areas, however, they are clean and I can shut the door. Seeing my son's apartment rather shocked me. My younger son and his three roommates shared the cost of a cleaning person that comes once a month.  It costs them $15 each and for them, it is well worth it.
Here are some local cleaning services should you and your student decide that is the way to go.
Clean Gals – Receive 15% off first cleaning with this code CLEAN15.
Maid in Jax – Several locations.  Able to book online. Rated almost 5 stars out of 5.
Maids in America – Very highly rated.  Offers 10% off first-time. You can request a quote online.
Maids On The Run – Very close to school, 4.5 star rating!
The Maids – Many locations in the Jacksonville area.
Two Maids & A Mop – Great for students or grad students who live closer to the Riverside area! 4.3 stars, small business!
Here are some local carpet cleaning services.
Like New Carpet Cleaning – Locally owned and operated.  All 5-star ratings.
Zachary's Chem-Dry – Uses green products that are safe and non-toxic.  Click here for coupons.
Pass on these great tips, tell your friends and like us on Facebook,  Instagram,  Twitter, and Pinterest. Sign up for other great tips at haveuheard.com. New to HUH, here is how to use the site.