HaveUHeard.com includes links to third-party websites and advertisements for third-party products and services. Product and service-specific opinions mentioned within the content of our blogs are entirely the opinions of the HaveUHeard.com team and its staff. It is our hope that you will find value in the products and services these third-party organizations represent, and patronize these businesses. Such advertising and marketing partnerships help make our efforts at HaveUHeard.com possible. Thank you for your support and ongoing interest. For additional information, please read our full HaveUHeard.com Disclosure Statement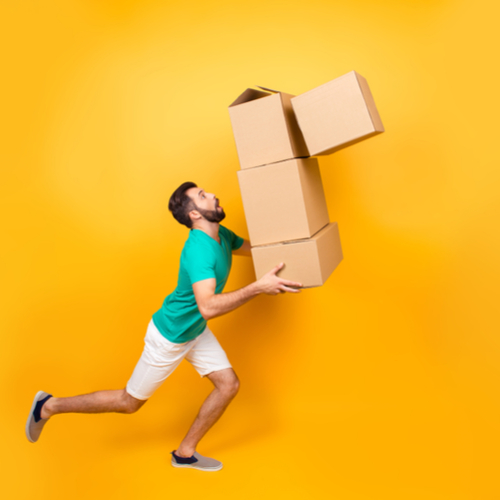 More Move-In, Less Stress-Out
One of the most exciting, nerve-wracking, filled-with-emotion days is the day I moved my daughter into UNF.  I had been preparing for this day with her since she found out she was accepted to UNF in January – six months earlier.  The heat does not help, but a hand truck and Ikea bags do. I will not get into the emotional goodbyes at the end of the day, but I will say that large sunglasses to cover my watery, red eyes (and having to wait another 8 years for my youngest to move out) was my savior. Everyone's experiences are a little different but here are a few tips to make your move-in day a drop easier.
Move-in day for the Fall session is August 16, 2019, and it will be here before you know it.
Be Prepared and organized – Make sure that you print college-ready lists from different websites, from the UNF page and our carefully curated list from parents who have done this before. This list will give you all the information that you will need for the dorm.  Obviously, your child will be attending the orientation prior to move in and will get an abundance of information. UNF is very organized and will send your child their dorm and room assignments a few weeks before along with a separate email that will give the move in time.
Arriving on Campus
UNF's move-in day system is extremely organized and very easy.  Police are on campus directing parents where to go which keeps the traffic moving.  When my daughter and I arrived for the summer session, we parked the car near her dorm and she went to check-in and pick up her key while I waited by the car.
After she came back to the car to unpack, we were immediately surrounded by a ton, and I mean a ton, of volunteers from different sororities, fraternities and clubs to help us unpack.  My car was filled to the top with stuff and with all the help that we received, it took us one trip to unpack and bring everything to her dorm room. If you find that there is no one around to help you (which is very uncommon), the clubhouse has carts that are available.  These carts are on a first come first serve basis.
Unpacking and Leaving
After our car was unloaded and after several trips to Walmart, Target, and Publix, I knew it was time to leave.  I remember the first day I dropped her off at preschool; her teacher said to me "band-aids hurt worse when you rip them off slowly."  So with that thought in my head, I gave her a hug and a kiss, told her I loved her and managed to leave her room….it was her time to fly!
Pass on these great tips, tell your friends and like us on Facebook,  Instagram,  Twitter, and Pinterest. Sign up for other great tips at haveuheard.com. New to HUH, here is how to use the site.