HaveUHeard.com includes links to third-party websites and advertisements for third-party products and services. Product and service-specific opinions mentioned within the content of our blogs are entirely the opinions of the HaveUHeard.com team and its staff. It is our hope that you will find value in the products and services these third-party organizations represent, and patronize these businesses. Such advertising and marketing partnerships help make our efforts at HaveUHeard.com possible. Thank you for your support and ongoing interest. For additional information, please read our full HaveUHeard.com Disclosure Statement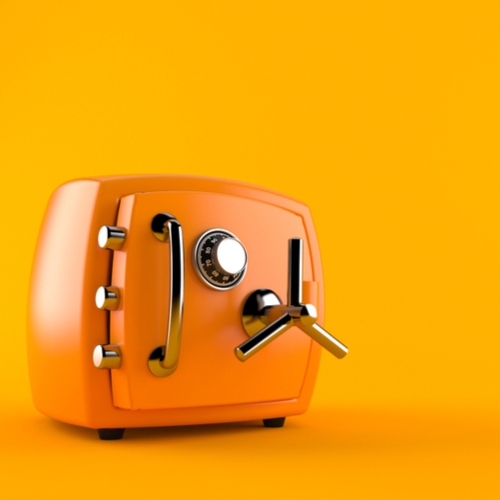 Keep Them Safe
As we were preparing my daughter for college, one of the most popular subjects discussed on my parent Facebook page was safety.  I'm talking about how to keep all of their "stuff" safe. There were opinions and suggestions flying around weekly. No matter how many suggestions, opinions, and items you buy, they only work if your student actually heeds the advice, and uses said items to keep stuff safe.
That being said, do not be surprised when your child calls you to tell you that they lost their ID, phone, keys, etc.  It's bound to happen. But worse than that is when they call you to tell you that something was actually stolen from them.  When I was in college, the biggest thing to be stolen was a bike or a meal plan card (back then it was a flimsy laminated punch card).  Today, students come to school with computers, tablets, and dozens of other valuable electronics; not to mention jewelry, expensive shoes, and clothes. So how to keep it all safe?
So, the first thing you need to hammer into your child's brain is to lock their door.  Some may live in a suite type dorm where there is a door to the suite, and then their own bedroom door.  Others may have one door to their room. Students think it's no big deal to just run down the hall to the bathroom, or laundry room, or to their friend's room without needing to lock their door.
And in a perfect world, that shouldn't be a problem. In reality, opportunities are always available for those that are up to no good, and it only takes a second for something to be taken. You may have full faith in your child's roommate(s), but there are always visitors, and they may not know who should be there, and who should not be.  My daughter was guilty of this, and luckily nothing was ever taken, but every living space has stories of things going missing, so take note.
What Can I Do?
There are trunks you can buy that have locks on them.  They fit under the bed and come in colors to match their décor.  Valuables can be kept in them, especially when going home for a weekend or longer.  A Dorm Vault takes up very little space and can be attached either with a security cable or a bolt.  It complies with regulations in both dorms and apartments as it is not mounted on the wall or to the bedposts.  The owner of a Dorm Vault has agreed to offer readers of our blog a 10% discount. Just use the code HUH10OFF.
Another thing to consider is renter's insurance.  UNF is not responsible for a loss or damage to student's personal property kept in student's assigned space or on or about any of the Department's facilities.  Your homeowner's policy will most likely cover a percentage of the total personal property coverage if you live in the dorms. If your student is in an apartment, a separate policy may be required from the leasing office.  Check with the office for confirmation. Your personal company may write you a policy easily, but if you need to find a new one, here is a list that many uses.
National Student Services, Inc. 
Gallagher (aka College Student Insurance)
Security First which is a Florida Renter's Insurance company
Students need to be diligent and smart.  And by all means, lock their door!
Theft of personal property should be reported immediately to the University Police Department.
Pass on these great tips, tell your friends and like us on Facebook,  Instagram,  Twitter, and Pinterest. Sign up for other great tips at haveuheard.com. New to HUH, here is how to use the site.