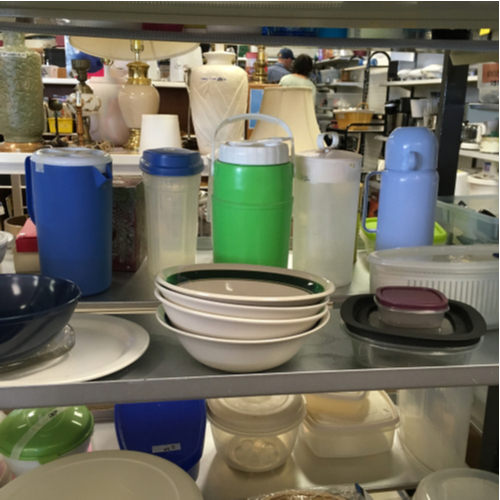 When You Need to Stay on Budget, Be Thrifty!
Being a college student, it can be stressful to be thrifty and stay on budget throughout the semester. There can be interviews, social events, and many occasions for a new outfit. In between, living in a rental, I like to redecorate my room and living space with my roommates. Spending money at the mall, popular house décor stores, Target, or discount stores, such as Homegoods, can add up quickly.
Fortunately, Jacksonville has many great options for thrift shopping for almost any type of item. From gently used kitchen appliances, wall decorations, lamps, clothing, and much more, thrift shops allow for students on a budget to not only enjoy their living space but feel confident at interviews as well!
Additionally, many thrift stores in Jacksonville are non-for-profit. For example, The Hubbard House Thrift Store offers high-quality clothing and household goods for sale.  The Hubbard House, a full-service certified domestic violence center, has answered more than 91,000 hotline calls and sheltered more than 36,800 victims.
AngelAID Thrift Super Center also offers clothing, household goods, books, and nick-nacks all benefiting AngelAID which is a grass-root non-profit community-based organization founded by parents of Tashis Butler Shipley who died of Aids from sexual abuse.  Their organization has helped over 2,000 families in the Jacksonville area.
There are plenty of thrift and consignment stores in Jacksonville, here are just a few that are closest and highly rated near UNF.
Community Hospice Shops – 11173 Beach Blvd.
Goodwill Store – 11160 Beach Blvd.
Hope's Closet – Two locations – The closer location is 14286 Beach Boulevard #44
Jody's Pre-Owned Furniture – 1867 Caravan Trail #108
Plato's Closet – 9400 Atlantic Boulevard (Students can also sell their clothes here although you do not get much on the dollar at Plato's)
Second Chance Home Furnishings – 12225 Beach Blvd, Ste #1
Sweet Repeats – 1560 University Blvd West
The Salvation Army Family Store – 10940 Beach Blvd.
The Thrift Store – (a bit further away from campus) 3851 Emerson Street, Ste #14,
For more great tips, read through our other blogs, follow us on Facebook and Instagram at haveuheard.com and share with other parents you know.