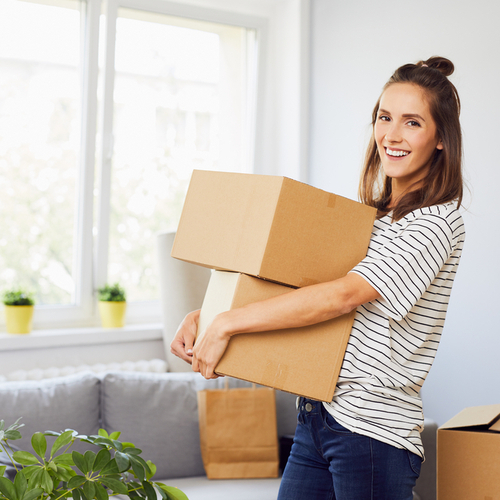 The Supply is Greater Than the Demand, Here's How to Sublease
HaveUHeard that when a student moves into an off-campus apartment they generally sign a lease for twelve months? (it is actually a 10-month lease that apartments prorated so it gets paid over 12 months). Unlike most dorms, students are responsible for the entire year, even if they do not intend to stay for the summer. So how do you sublease a place if you can't be there?
I recently completed the subletting process as both a sublessor and sublessee. I decided to transfer to UNF after already signing a lease with a new apartment complex while I was at FSU. I was unable to get out of the lease, so I had to begin searching for someone to take over my lease. The best platforms to get your apartment noticed are a student and/or parent Facebook group and Craigslist. There are many subletting pages for every school, some exclusively for students while others remain open to others (I have seen alumni, graduate school students, college students in town for internships, or recently graduated students from other schools). A simple "_your school here_ sublease" search will turn up the largest and most active groups. Craigslist is also a viable option but does not have the added security of being primarily students or recent grads.
In my experience with subletting out my FSU apartment, it took some time to find anyone interested, partially because the lease was only for one room out of four, and partially because the apartment complex was one of the priciest options for student housing near FSU. Because of this, we ended up taking $50 off of the rent while the subletter paid the balance because we really wanted to find a subletter quickly and ensure we would not be left paying the whole rent ourselves. To ease the difficulty of finding a subletter, I believe giving yourself as much time as possible is most important. For example, if you sign an August 2019-August 2020 lease and know that you will be home for summer 2020, start looking for someone to fill your lease as soon as you can!
However, being a sublessee at UNF, I've found there is a lot less stress. I was in two sublease/apartment rental facebook groups, one for UNF students and one that focused both on UNF and FSCJ. In these groups, I saw quite a few posts from locals and other students looking to sublease, so in my experience, there was a fair amount of options for those looking to sublease. Your main challenge when looking to get a sublease, if any, would be finding one with roommates you like and one where the existing lease lines up with the dates you need it.
Most apartment complexes will allow students to sublet their apartments. Some apartment complexes charge a sublet fee. Most all require signed forms with complete information on your sublessor. It is to your advantage to play by the rules and be sure all forms and fees are taken care of because, without them, you (the original renter) are responsible for any damage that may occur in your absence…and it happens. As a matter of fact, all the renters/roommates may be responsible, if they cannot be sure who caused the damage.
If your student is a member of a sorority or fraternity or involved in a club, getting the word out early, as well as potentially subletting to someone they know, is generally better. The truth is, there are far more apartments available to sublet every summer than there are students looking to sublet, so if you can make an arrangement with someone you trust early; take it.
Here are some of the more popular Facebook pages that UNF students use to find potential sublessors:
UNF Class of 20XX (insert year you graduate) Official group
Jacksonville FL Apartments, Subleases, Housing, Roommates – UNF, FSCJ
Jacksonville Housing, Rooms, Apartments, Sublets
In regards to utilities such as water and electricity, it is uncommon for utilities to be included in the rent. In Jacksonville, most apartments are not designed like student housing in college towns like Tallahassee or Gainesville, where the rooms are all identical and the rent is by the bedroom. Instead, they are designed for roommates or a single-family, with the rent to be divided between the roommates as they see fit. In many cases, one roommate would pay a little more of the rent in exchange for the master bedroom, or their own bathroom. The electric and water bill is then also split evenly between the roommates, most likely through something like Venmo or PayPal. Once someone takes over the lease, they are fully responsible for both the rent and the utilities as they are the ones occupying the apartment, unless they have arranged for something else with the subletter. Many people sign a lease and find options that better suit them last minute. Chances are you will not get your full rent covered. Something is better than nothing though.
If you are subletting and coming back to that apartment, you can either leave your personal items in the apartment or consider storing them. Some students will leave their kitchen items (document this) and just take home their personal items including clothes, shoes, toiletries, books and so forth.
Sarah Toth, UNF Intern
Pass on these great tips, tell your friends and like us on Facebook, Instagram, Twitter, and Pinterest. Sign up for other great tips at haveuheard.com. Are you new to HaveUHeard? Here is how to best use the site.