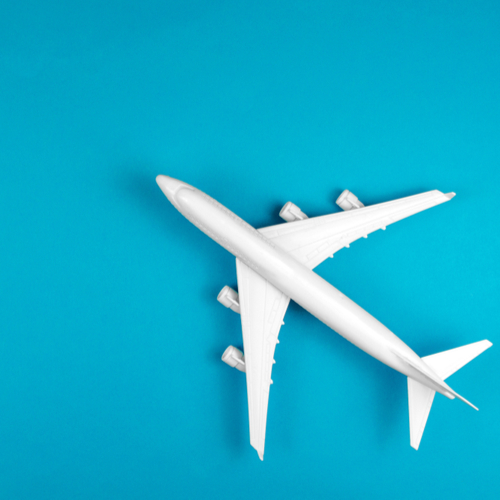 Planes, Trains, Buses, Transportation, Oh My!
Whether it will be the first time dropping off your student, visiting them for parent's weekend or attending their graduation, there are a variety of very easy ways to get to the University of North Florida.  UNF, located in Jacksonville, is home to a large airport, bus terminals, train station, and many major roads. Depending on where you are traveling from you can choose which is the best transportation option for you.
Airport
Located only 21 miles from UNF, Jacksonville International Airport is an easy drive to the school.  The airport is small enough, so you won't feel the hectic hustle and bustle of a major airport, yet it is home to the following airlines: Delta, American Airlines, Jet Blue Airways, United, Spirit Airlines, Frontier Airlines, Lufthansa, British Airways, Air Canada Airlines, Allegiant Airlines, Silver Airways, Southwest Airlines.  Fares to and from Jacksonville are usually reasonable with connecting flights to most major cities.  There are a few ways to get to and from the airport.  Uber, Lyft, Checker Cab of Jacksonville (904-345-3333) and Coastal Cab of Jacksonville (904-246-9999.)  The fare estimate to Ospreys Fountains: $60. The other option is the Super Shuttle from the airport to UNF.  Rides can be single or with other students and the fare estimate to Osprey Fountains is $40 for a single passenger in a shared van, $70 total for 1-3 passengers, and $90 total for 10 passengers. 
Trains
Jacksonville Station, located 24 miles from the school, is an Amtrak train station.  It serves the Silver Meteor and Silver Star trains. These trains run from Jacksonville south to Miami with stops in Orlando and Tampa.  The northbound heads into Georgia and then branches off to most parts of the United States.
Bus
The Greyhound bus terminal is located 17 miles from UNF campus.  There are many inexpensive routes to choose from that will take you where ever you need to go. Jacksonville does have many other bus services available including Greyhound, Megabus (only goes to Orlando, Atlanta, GA, and Daytona Beach). You can click here to see what bus services are available.
Once your student has arrived on the UNF campus with or without a car the school provides shuttle service. The UNF "Osprey Connector" is the university's shuttle system that provides convenient transportation around campus and to the St. Johns Town Center when UNF classes are in session. This service is available to all students, faculty & staff, and campus visitors.
Pass on these great tips, tell your friends and like us on Facebook,  Instagram,  Twitter, and Pinterest. Sign up for other great tips at haveuheard.com. New to HUH, here is how to use the site.