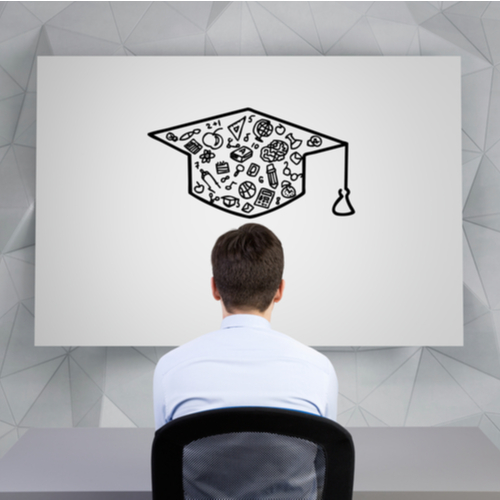 Alumni Networking, Perks and More …
Truly some of the best times of a young adult's life are college.  But all good things must come to an end and what better way then becoming UNF alumni. There are many benefits that are associated with being a UNF graduate.  First and foremost, you will have a bond for life with other Osprey graduates and the perks of that are immeasurable. I highly encourage graduating students to join the UNF Alumni Association.  Networking with other alumni can be very powerful, whether it be in a job hunt, connections or just a common bond. Besides networking, there are a few benefits available to UNF graduates.
Osprey Offers – Through Osprey Offers, you'll find discount offers at local businesses and online.   The offers range from dining, apparel, hotel and travel, theme parks and auto care.
As an alumnus, Geico insurance offers excellent discounts on home, car, boat insurance, and other types.  Call (800)368-2734 to find out all the discounts available but make sure to mention that you are UNF alumni.
How does a discounted season ticket for the Jacksonville Jaguars sound?  Discounted season ticket packages are available for this season and for future ones as well.  2019-2020 Jacksonville Jaguars Season. Make sure to use promo code UNFjags when requesting tickets via the link provided.  If a full season is not your thing, discounted single game tickets are also available.  Promo codes are not needed for single games.
If you are planning on staying in the Jacksonville area here is a list of community discounts & benefits:
UNF Career Services – UNF offers assistance with career planning, career assessment/testing, résumé, and cover letter critiques, interview techniques and more.
UNF Student Wellness Complex Memberships – Memberships are available to alumni and families at a special reduced price.
The UNF Bookstore offers a 10% discount.  Now you can stock up on all your favorite UNF gear! However, this discount does not apply to textbooks.
The Museum of Contemporary Art Jacksonville, a cultural resource of UNF, offers an alumni discount on their annual membership.
Osprey Alumni Clubs: Depending on the city you live in, alumni get-togethers provide ways to network, meet new friends and find common interests.
Alumni Chapters: Connect with fellow alumni that graduated from the same college or that share common interests. These chapters are more about promoting UNF in a business sense as opposed to a social setting.
Alumni Events  – These events are sponsored by the alumni association and are targeted for graduates of all ages and interests.   Events such as happy hours, etiquette dinners, receptions, and lectures are targeted for graduates of all ages and interests.
Whichever path interests you the most, I strongly suggest joining the alumni association.  It will be well worth the small amount of time it takes. Swoop!
Pass on these great tips, tell your friends and like us on Facebook,  Instagram,  Twitter, and Pinterest. Sign up for other great tips at haveuheard.com. New to HUH, here is how to use the site.