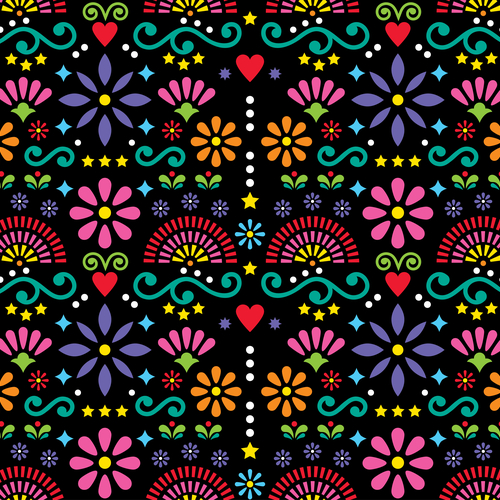 Support, Empowerment, and Connection for Hispanic-Latino Students
Campus diversity amongst students has grown considerably over the years and colleges vie to maintain an inclusive atmosphere; allowing all students to gain exposure, perceptions, global awareness, and a willingness to collaborate peacefully and freely. Whether serving as a forum for communication, helping students build strong social networks, or simply in pursuit of a welcoming space amongst other Hispanic or Latino students; USF undoubtedly has a place where you will find your connections.
As in years past, USF is gearing up to celebrate Hispanic Heritage Month from September 15 – October 15, 2020. There are many ways to get involved, including helping to plan both virtual and in-person events to commemorate the histories, cultures, and contributions of the Hispanic and Latinx communities.
USF has various organizations for Hispanic and Latinx students that are sponsored by professional societies, while others focus on diversity, mentoring, networking, college achievement, or are purely social. There is undoubtedly a place where all students can find their connections. Check out the various resources and clubs offered. More information on each can be found via BullSync.
Students might also consider joining the Latin Community Advisory Council, whose vision is to assist USF in becoming a leading university in the education of Hispanics.
USF has sororities and fraternities that specifically recognize Hispanic students through the Multicultural Greek Council (MGC). The sororities and fraternities included are:
Alpha Kappa Delta Phi International Sorority, Inc.
Chi Upsilon Sigma National Latin Sorority, Inc.
Delta Epsilon Psi Fraternity, Inc.
Delta Phi Omega Sorority, Inc.
Delta Tau Lambda Sorority, Inc.
Kappa Phi Lambda Sorority, Inc.
Lambda Theta Alpha Latin Sorority, Inc.
Lambda Theta Phi Latin Fraternity, Inc.
Lambda Upsilon Lambda Fraternity, Inc.
Mu Sigma Upsilon Sorority, Inc.
Pi Delta Psi Fraternity, Inc.
Omega Phi Beta Sorority, Inc.
Sigma Beta Rho Fraternity, Inc.
Sigma Lambda Beta International Fraternity, Inc.
Sigma Lambda Gamma National Sorority, Inc.
You will also find that there are scholarships available to the Hispanic and Latin community, starting with the Latino Scholarship Program awarded to freshman and junior-level transfers. Strong consideration will be given to students who are fluent in Spanish, the first generation in their family to attend college, and from a diverse ethnic background. Students are also encouraged to check out other various scholarship opportunities like the National Hispanic Scholars Program.
The Krewe of Sant' Yago Illuminated Knight Parade is an annual celebration that pays living tribute to the Hispanic heritage of Tampa. With more than 100 floats and 6,500 participants, it is one of the largest parades in the region, as well as a tremendous fundraiser for the Latino Scholarship Program. The KYS Education Foundation partners with the scholarship program to mentor and sponsor incoming USF students.
Pass on these great tips, tell your friends and like us on Facebook, Instagram, Twitter, and Pinterest. Find out more about how to use HaveUHeard as a great resource. Sign up for other great tips at haveuheard.com.