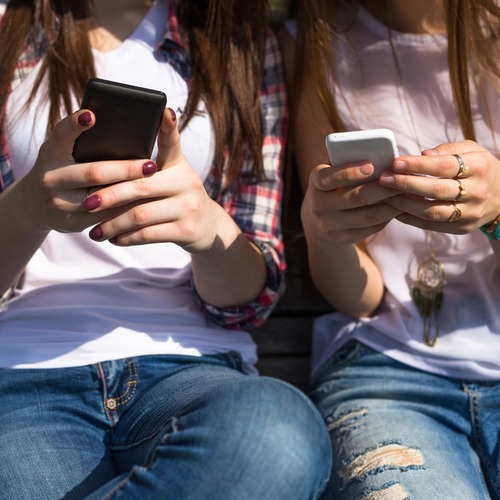 What To Look For In An Ideal Roommate.
One of the biggest fears of any new college student is "the roommate".   Finding the ideal roommate can be stressful but thinking about a few important things can help make it easier.  Whether you will be sharing a room, or have your own room but sharing a suite, living with someone brings new challenges of personal space, respect, and flexibility.
Being an only child, going to college was the first time that I had to share a room with someone.  I was actually excited about it but had to get used to a lot of things. At orientation, I met a girl and we got along great.  We decided to request each other as a roommate so that we didn't have to get a complete stranger. That was well and good until we really lived day to day with each other.  It wasn't horrible, but it wasn't ideal either. And you know what? That was ok. We each had to learn how to communicate and live with others, which actually forced us to mature and grow.  The next year we chose different places to live and I think we both had easier times.
Some students choose to live with their friends from high school.  That's fine too because you have the comfort of knowing that person and their personality.  But here's a warning: a lot of friends that live with each other don't end up staying friends.  That may sound extreme but think about it. Going to college is the chance to reinvent yourself and to put yourself out there.  You will be meeting new people and will probably find that your interests change. My daughter found this to be true and watched friendships change and disintegrate from high school.
Obviously, drama cannot be avoided at all times whether you live with a stranger or a friend.  But some of my closest friends were the ones that I barely knew.
So, how do you find a roommate?  Join the USF Class of 2024 (or the year you will graduate) Facebook page.  Attach good pictures of yourself and add a short description about you. Lots of students find their roommates this way.  Be honest! No one wants to learn that the person you finally meet isn't at all who they said. Try to avoid the same "I like to go out, but school is my number one priority" line.  Once you start looking at a person's social media, you will get a good idea of the person that they are.
Other sites that have USF roommate search listings are:
Roomsurf.com, roommates.com, and 42-north.com.
Pay attention to USF housing request dates!  Sign-ups fill up fast and if you are going to request a certain roommate, then you BOTH must have all steps completed at the same time.  The Housing Application steps.  Keep checking back for the semester dates that apply to you.
So, if your roommate is a match made in heaven, then great!  But if it's not, remember that a year of college goes by super-fast.  Learn from your experiences and you will find great people to live with.
Pass on these great tips, tell your friends and like us on Facebook, Instagram, Twitter, and Pinterest. Find out more about how to use HaveUHeard as a great resource. Sign up for other great tips at haveuheard.com.