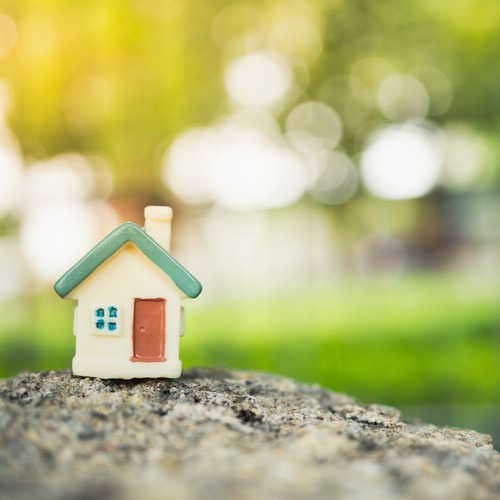 Learn the Best Way to Manage Your Housing.
One of the first decisions you need to make after being accepted to USF is housing. You need to put in your housing application/request immediately, as it fills up fast. Now, deciding on what on-campus housing you want can be confusing. There are a lot of choices, depending on price and the living lifestyle that you want. You can find out all of the specifics, including floor plans at the Housing & Residential Education page but here is a basic break down of the dorms:

"Back in the day", I lived in Delta. It is no longer there, soon to be part of the Village, USF's newest housing options. Phase One is complete and has a satellite fitness center called the Fit, a dining hall called the Hub, a pool, and other retail spaces. This is also where Publix is located, the only on-campus Publix in existence. The dorms are co-ed and have two living options – suite-style and traditional. They also have a BurgerFi and Starbucks in the Pinnacle building.

Beacon and Summit Halls, located in the Village have both suite style and traditional style options. Being new, everyone wants to live there, so it fills up fast. Endeavor, Horizon, and Pinnacle are also in the Village. 

Jupiter-Poplar is probably the most popular for Freshman. They are also the newest Freshman housing. They are suite-style and have their own dining hall on the first floor. The catch: it is the farthest from the Marshall Center, so if you want to be closer to the center of the school, then consider that distance.

Castor Hall and Beta are for Freshman only. They are traditional style dorms with shared rooms and communal bathrooms. Think "old school" type of dorms. They are the least expensive but give you the traditional dorm experience.

For the largest rooms, Cypress offers apartment-style living. This is for female freshman and upperclassmen only. Magnolia, Holly, and Kosove are also apartment-style with single or double bedrooms.  If you want to be close to dining, Kosove is in front of Fresh Foods Company, but the others are a bit of a walk.

Epsilon, Iota, Kappa, Lambda, Mu, Theta, and Maple are all on the Andros side and are suite-style. They have 8-person suites (2 per room), 4 per study area, and all share 1 or 2 bathrooms.
Looking for specific information about each dorm including a video tour? Click here.
Of course, we have a ton of recommendations for decorating dorms here.
Then there is Greek housing. You must be a member of a Panhellenic Sorority or Fraternity to live there.

Now if you are looking to live in a Living Learning Community aka LLC, here are where they are at:

Cypress – Education LLC, STEM LLC

Juniper – Pre-Nursing LLC, Provost's Scholars Program LLC

Maple – Green LLC, American Sign Language LLC, ROTC LLC

Poplar – Bulls Business Community LLC, Engineering LLC, Zimmerman Advertising Program (ZAP) LLC

Summit – Honors LLC

Beacon – Rising Health Professionals LLC Beta – Student Support Services LLC Castor – Engineering LLC
For students residing in Holly Apartments, Horizon Hall, Magnolia Apartments and Juniper Hall may request to stay over winter break but they must submit a Break Stay form. Break Stay Housing is not free, nor is it already paid for in the Housing Agreement. The cost is based on the style of housing you live in (click here for break stay information and rates).
Cars cannot be stored on campus over break but there are a few options for storage in Tampa: 
Metro Self Storage – 1821 E Fletcher Ave
Life Storage – Tampa. Cheapest!
Pass on these great tips, tell your friends and like us on Facebook,  Instagram,  Twitter, and Pinterest. Sign up for other great tips at haveuheard.com. New to HUH, here is how to use the site.