HaveUHeard.com includes links to third-party websites and advertisements for third-party products and services. Product and service-specific opinions mentioned within the content of our blogs are entirely the opinions of the HaveUHeard.com team and its staff. It is our hope that you will find value in the products and services these third-party organizations represent, and patronize these businesses. Such advertising and marketing partnerships help make our efforts at HaveUHeard.com possible. Thank you for your support and ongoing interest. For additional information, please read our full HaveUHeard.com Disclosure Statement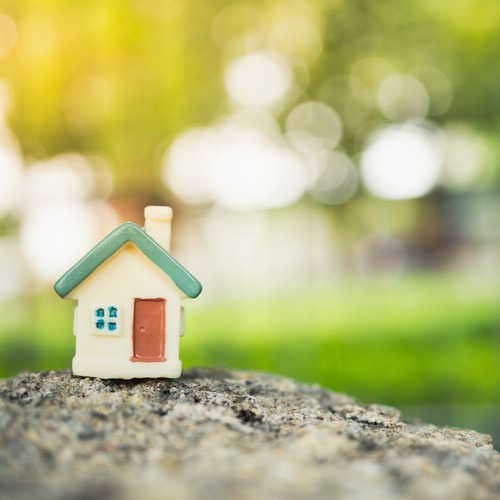 Learn the Best Way to Manage Your Housing.
One of the first decisions you need to make after being accepted into USF is housing. The housing you select will become your home for the next year and it is important to pick the housing best suited for you. At USF there are many options for housing. From traditional, suite, and apartment-style to the Living Learning Communities, there is definitely a place you will be able to call home. We even have some tips on how to decorate your dorm.
The first step is to submit your housing application as soon as possible. This is important because housing fills up fast! The next step is to find housing that suits your needs. From the price, living style, to floor plans; USF provides a ton of options. You can find out all the specifics, including floor plans at the Housing & Residential Education page but here is a basic breakdown of the dorms:
The newest housing option offered at USF, The Village, opened in 2018. The Village dorms are co-ed and offer two living styles; suite-style and traditional. Suite-style rooms include a private bathroom while traditional rooms have community bathrooms. Both styles of living could be double-occupancy which means you have a roommate or you have the option of living in a single room. However, a limited amount of suite-style single rooms is available, so if that is what you're interested in, sign up ASAP! Benefits of living in the Village include being walking distance from the satellite fitness center – The Fit, the newest dining hall – the Hub, a pool, Publix, the Credit Union, and other retail spaces. They also have a BurgerFi and Starbucks in the Pinnacle building in the Village. Additionally, each hall has a laundry room, kitchen, study rooms, and a common area. However, this type of living is it is more expensive than other options. The halls of the village include Becan, Endeavor, Horizon, Pinnacle, and Summit Hall. Go on a tour of the Village.
Jupiter-Poplar is another common housing option amongst Freshman students. Dorms in this hall are co-ed suite-style rooms with two people per room connected with a bathroom shared with the room next to you. The benefits of this hall include a dining hall, a common lobby, and an office complex with classrooms in the building. Go on a tour of Jupiter-Poplar hall.
For a larger style of living, Cypress is the choice for you. Cypress offers suite-style and apartment-style living. In suite-style, four residents share two rooms and have a bathroom and shower in a common area. In apartment-style living, four residents share a space with individual rooms available. Benefits of Cypress Hall include a kitchen in every hall, a laundry room, and study lounges. Click here for a tour of Cypress hall.
Beta & Castor halls are another housing option at USF. This hall offers traditional living where two people share one room and use a community bathroom. A major benefit of this type of living is it is most cost-effective. Additionally, they have a dining hall right outside, a laundry room, a kitchen, and study lounges. A negative would be that it is one of the oldest dorms on campus. Here is a tour of Beta & Castor Hall.
If you prefer more independent living, Kosove, Magnolia, and Holly apartments would be a great fit for you. This type of living allows you to have privacy while also being able to socialize. Kosove apartments offer double and single bedrooms to 2-5 people. Inside the apartment are a kitchen, living area, and bathroom. The benefits of the building include that they have a laundry room and there is a dining hall right outside the building. Click here to watch a tour of Kosove. Moreover, Magnolia apartments offer single bedrooms available for 3-4 bedroom layouts. This style also includes a kitchen and bathroom. An additional benefit, however, is that Magnolia has a private pool. Click here to watch a tour of Magnolia. Similarly, Holly apartments have single bedrooms available with four rooms. This style also has a kitchen, bathroom, and common area inside the apartment. Tour Holly apartments here.
Now, if you're someone who really cares about your academics, a Living Learning Community, aka LLC, is a great place for you to live. In an LLC, you live with students in the same programs as you which means living with other motivated peers, access to in-hall tutoring, personal assistance, access to restricted classes, exclusive events, and more. If this is something that interests you, make sure to apply! LLCs are located in:
Beacon Hall (traditional style): Pre-Health
Beta Hall (traditional style): Engineering LLC
Cypress Hall: Education LLC
Cypress Hall: Stem LLC
Endeavor Hall (suite-style): Bulls Business Network and Bulls to Business Program students
Endeavor Hall (suite-style): Zimmerman Advertising Program LLC
Juniper Hall: Judy Genshaft Honors College LLC
Juniper Hall: Provost Scholars Program LLC
Poplar Hall (suite-style): Engineering LLC
Poplar Hall (suite-style): Women A.R.E LLC
Poplar Hall: Nursing-Public Health LLC
Greek housing is also an option. However, you must be a member of a Panhellenic sorority or fraternity to live there.
Students residing in Holly Apartments, Horizon Hall, Magnolia Apartments, and Juniper Hall may request to stay over winter break but they must submit a Break Stay form. Break Stay Housing is not free, nor is it already paid for in the Housing Agreement. The cost is based on the style of housing you live in (click here for break stay information and rates).
Cars cannot be stored on campus over break but there are a few options for storage in Tampa:
Metro Self Storage – 1821 E Fletcher Ave
Life Storage – Tampa. Cheapest!
USF Intern, Lindsay Fine
Pass on these great tips, tell your friends and like us on Facebook, Instagram,  Twitter, and Pinterest. Sign up for other great tips at haveuheard.com. Are you new to HaveUHeard? Here is how to best use the site.