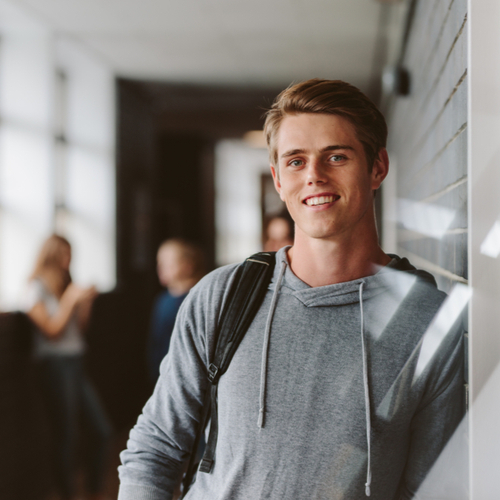 USF's Majors Make USF a Major University
If you weren't already aware, USF is designated as a Preeminent State Research University. This means that USF meets a higher standard of benchmarks in areas like graduation rates, student retention rates, research expenditures, and the number of patents awarded, to name a few. USF's Preeminence, national rankings in many competitive areas, and the types of majors offered, make USF a top college choice for many applicants. Thus, the competition for acceptance to USF grows with each year.
Before I get into our Majors topic, let's look at some of the points that make USF the great university that it is:
#1 in Florida for Nursing for National Institutes of Health Research Funding
#1 in Florida and 7th in the nation for U.S. patents granted to Public universities
#1 in the nation for top producer of Fulbright scholars, with 12 faculty scholars
#4 in student success among 1,100 public research universities
31st among U.S. Public Institutions (7th consecutive year in top 50)
#19 Best Universities for Technology Transfer
…and so many more. See all of USF's Points of Pride.
USF Tampa graduate-level programs continue to be ranked among the best according to the 2020 U.S. News and World Report (USNWR) Graduate School Rankings. USF graduate programs in the top 50 include Rehabilitation Counseling, Public Health, Library and Information Studies Programs, Health Care Management, Criminology, Clinical Psychology, Audiology, Nursing, and Doctor of Nursing Practice.
Public Health (#16)
Audiology (#17)
Criminology (#22)
Rehabilitation Counseling (#27)
Library and Information Studies (#28)
Nursing: Doctor of Nursing Practice (#41)
Nursing: Master's (#41)
Health Care Management (#43)
Environmental/Environmental Health Engineering (#48)
Industrial/Manufacturing Engineering (#48)
Clinical Psychology (#50)
USF offers over 180 undergraduate majors throughout 14 colleges, including everything from Accounting to World Languages and Cultures. Some of the most popular majors offered at USF are Health Professions and Related Programs including Biomedical Sciences and Nursing, Management, Marketing, Accounting, Engineering, and Political Science.
Nursing – Being one of the most popular majors at USF, it has become extremely competitive to get into but has amazing resources and connections. The Nursing program's university-community engagement, locally and globally, is extensive. Here in Tampa, USF currently partners with Hillsborough County Schools, the Tampa Police Department, the Port of Tampa Bay, and Wholesome Community Ministries.  This fall there are 1423 undergraduate students and 951 graduate students.
Biomedical Sciences Degree– This serves as the gateway for health-profession programs such as Medicine, Pharmacy, Dentistry, and Physician Assistant. Students should declare a major in Biology, Chemistry, or Microbiology. There are additional requirements for this major including GPA and foreign language. USF offers an accelerated track that provides undergraduate and graduates degrees upon completion. These degree programs lead to the Morsani College of Medicine, which is moving to its new state of the art location in downtown Tampa in late 2019. This will include the USF Health Center for Advanced Medical Learning and Simulation where physicians and other health professionals can use the latest robotic and medical devices in state-of-the-art environments.
Accounting – Through the Lynn Pippenger School of Accountancy, students receive top-level coursework and are prepared for careers in areas such as auditing, tax, forensics, business consulting, and corporate compliance.  The Accounting Major is under the umbrella of the MUMA College of Business, one of the best in the state. It is nationally ranked as one of the top business colleges in the U.S.
Political Science – Having a major in Political Science means that you are entering the study of philosophy and institutions of government, as well as the behavioral elements of politics. In the College of Arts and Sciences, you will be enrolled in the School of Interdisciplinary Studies. Here, you can obtain B.A.s in Africana Studies, International Studies, Political Science, or enter the Pre-Law Track. Also, USF ranks #24 of 524 Best Colleges for Criminal Justice in America.
Engineering – USF is ranked #89 for Best Engineering Schools in the country.  USF's Engineering Majors are Biomedical, Chemical, Civil, Computer, Cybersecurity, Electrical, Industrial, Information Technology, and Mechanical. The unique thing about USF's Engineering department is that it has the Bulls L.E.A.D Program that is a people-focused technical leadership initiative for Engineering students. Upon applying and acceptance, this program prepares students for real-world experiences with industry mentors, leadership events, and Leadership Certificates.
Want to intern with the Tampa Bay Rays, or the Tampa Bay Lightning? USF now offers the Sports & Entertainment Management major through the MUMA College of Business. This is a dual degree program ending with an MBA concentration in Sports Business and an MS in Sports & Entertainment Management. It is the only one in Florida and is provided by the Viniks, who are the owners of the Tampa Bay Lightning. This major exposes students to owners, managers, and leaders in the sports industries in Florida and around the country.
Minors
Let's not forget about minors. Today's students are needing a more well-rounded profile and most are now adding minors to their portfolios. USF offers dozens of minors and most students choose ones that pair well with their major. But some are choosing more eclectic minors to reflect their diversity. It is not uncommon to have an Art minor with a Business degree, or a German Studies minor with an International Business major.  For a list of minors offered at USF.
Of course, choosing a major, and possibly a minor, is important but you will then be spending most of your academic time tied to one of USF's 14 Colleges. USF has a lot of the common colleges that other universities have, like the College of the Arts, College of Business, College of Education, and the College of Medicine.
But there are a few things about USF's colleges that make USF stand out above the rest. One example is the College of Behavioral and Community Sciences.  This college is home to one of the nation's largest behavioral health research and training institutes. The Muma College of Business has a graduate entrepreneurship program that is ranked amongst the top 25 in the country.  And the College of Marine Science is unique in Florida. It is recognized as one of the nation's top oceanographic institutions, with its own 11-acre waterfront campus and research vessels. For a full list of USF's colleges.
Pass on these great tips, tell your friends and like us on Facebook, Instagram, Twitter, and Pinterest. Find out more about how to use HaveUHeard as a great resource. Sign up for other great tips at haveuheard.com.