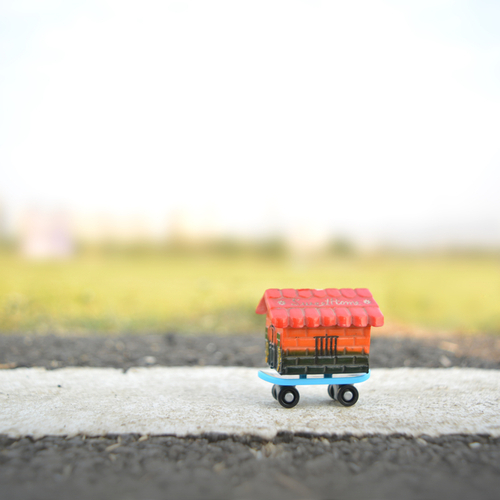 Managing the Gap
Remember friends told you that the first year goes by fast?  Well, by now, you know that to be true. Prepping to move your kid out of a dorm, sorority house, or apartment may seem strange because it feels like you just dropped them off!  The worst part of moving out is always the heat, but your student may be turning around in just a few weeks to move back somewhere. Instead of worrying about how you will get all their stuff back, start planning now and some tips on managing the gap.
One of the best things that you can do is to have your student start bringing things home over Spring Break, or if you visit.  On one of my visits in the spring, I had my daughter pack up her "winter" clothes/boots (yes, they do wear them in FL), and some other clothes that she knew that she could live without.  She also packed-up some decorations, books, and extra school supplies. I was able to bring them home and then she brought even more home over Spring Break. It does help with the move-out especially because you want it to go fast.  If your student lives a plane ride away, then they can start thinking of filling a Goodwill bag or two and getting things organized.
If your daughter is going through sorority rush, there is no worry.  At USF, it starts after school starts. There is no need to move in early for Rush.  If your student lives in a sorority house or will be moving into the same apartment again, they should be fine.  If it is a new apartment, it will depend on how quickly they can flip the apartment and have it ready. Check with the complex about moving in early if needed.  Some will have a prorated fee involved.
For students who are graduating at the end of the summer, classes end on August 2nd yet many of the leases go through July 31st. If your student gets stuck with a gap and needs a place to stay in between move-out and graduation or move-in, have them check with the apartment complex to see if they will extend their lease, they can check with friends. Some friends with apartments may open them to our students for a week.  Sometimes a roommate may move out early and will have a room empty that your child can use. It all takes planning and communication. It's not ideal to have to move while studying. You can also look at an inexpensive hotel or Airbnb.
Now, what to do with all of their stuff?  If they are staying on someone's couch for a while, then they will need to store their things.  Again, planning early is key. Short-term storage is not impossible to find, but I suggest inquiring early.  USF recommends a few options. Check out our blogs on Moving Out and Storage.
Pass on these great tips, tell your friends and like us on Facebook, Instagram,  Twitter, and Pinterest. Sign up for other great tips at haveuheard.com. Are you new to HaveUHeard? Here is how to best use the site.