HaveUHeard.com includes links to third-party websites and advertisements for third-party products and services. Product and service-specific opinions mentioned within the content of our blogs are entirely the opinions of the HaveUHeard.com team and its staff. It is our hope that you will find value in the products and services these third-party organizations represent, and patronize these businesses. Such advertising and marketing partnerships help make our efforts at HaveUHeard.com possible. Thank you for your support and ongoing interest. For additional information, please read our full HaveUHeard.com Disclosure Statement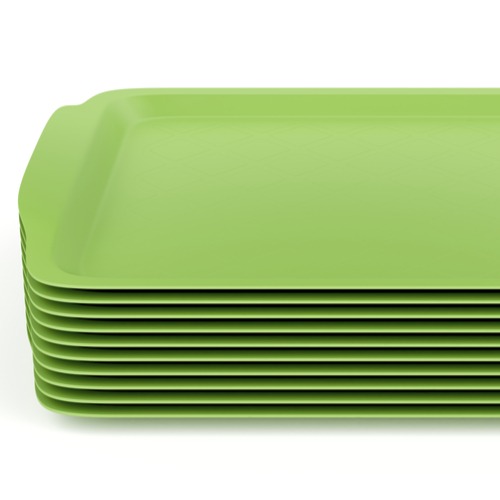 Meal Plans
Note: Dining Services have been operating according to modified protocol throughout the duration of the COVID-19 pandemic. During the fall semester, additional modifications will be made for sanitation and to promote physical distancing. This includes enhanced cleaning and sanitation procedures, physical barriers at registers, capacity limitations, directional arrows/stickers on the floor for entry, service and exit queues, and floor markings to remind students to remain socially distant.
To Buy or Not To Buy
One of the biggest worries parents have when sending their child off to college, is how will they eat? Let's face it, we have been buying, prepping, and cooking for our "babies" since they were actually babies! Here's where meal plans come in. Yes, some of our kids have learned to cook and prepare their own meals, but it's nice to know that there is a good option for no worry eating. When I was a student, the options were slim for on-campus eating, and I remember ordering lots of pizza and making fast food runs. But today, there are three main dining halls included in over 25 dining locations on campus. The options are truly great and even offer vegan and vegetarian dishes, as well as sushi made daily.
For the freshman, the meal plans range from unlimited access to the three dining halls 7 days a week, to having 9-10 meals per week in the halls.  A lot of kids won't eat breakfast or would rather get a granola bar or smoothie. Dining Dollars are great for those things. Each meal plan comes with a certain amount of dollars to be used at other eateries on campus. Overall, students find that if they will be eating on campus daily then it is definitely more cost-efficient to buy a meal plan. Paying at the door is usually about $10 a meal, which averages out to far more than you will pay on the plan. Plus meal plans give you dining dollars which can be used at places like Chick-fil-a, Panera, Bento, Subway, and many more around campus.
Dining Dollars do roll over from fall to spring but then are forfeited if not used by then. My favorite plan is the Any 15 Plan. It allows 15 meals per week at Champion's Choice, or Juniper Dining along with $300 Dining Dollars to be used anywhere else on campus. Students can upgrade their plan at any time, but can only change their plan during the grace periods given.
For returning students, there are a couple more meal plan options but basically, have the same perks. Meal plans cannot be given to friends, and any unused meals do not roll-over to the next semester. The Bull Block 75 plan provides 175 meals per semester and $300 dining dollars.
There is a new dining concept at Argos Residence Hall. It offers rotating restaurant space under one roof. It currently includes Flip Kitchen, Bay Coffee & Tea Company, Olilo, and Tavolino.
At the Pinnacle residence hall in the Village, you will find BurgerFi and Starbucks.
For a list of restaurants and their locations.
As far as the other eateries on campus, there are plenty of options. Chains like Panera, Jamba Juice, Bento, and Pollo Tropical are favorites, as well as a food court consisting of college student staples: Chik-fil-A, Panda Express, Moes, Papa Johns, Oliloor Subway.
Another piece of mind for us parents is the option to purchase a small plan for those moving on campus, prior to the semester starting. There are also students who stay during the winter break, and buying a mini-plan helps to provide them with meals during that time.
You can learn more about the Meal Plan options. Pay close attention to the terms as some of the plans are a two-semester commitment for first-year students starting in the fall and a one-semester commitment for first-year students starting in the Spring. Without a meal plan, the cost is about $10 for a meal in the dining halls. To change your meal plan you have to go to the USF dining services meal plan office located in MSC 1502. 
Now if visions of the dreaded "freshman 15" are filling your already worried mind, fear not! Many students who do not purchase a meal plan do just as well, and are probably healthier, buying and fixing their own meals. My daughter survived by grocery shopping, along with us providing a budget, for on-campus meals. A new Publix, (Florida's largest and most popular grocery chain) is being built right on campus and is expected to open around the first quarter of 2019. This will be a great option for students without cars and without meal plans. It does require more effort and planning, but they can handle it. That's what we've been preparing them for, right?
A Different Type of University Plans
There is a whole new type of meal service that is becoming popular with students who can't cook, don't want to cook, don't want to buy groceries and are looking for an easier, and healthier meal plan.  Known as the meal kit industry, the premise is that they deliver pre-portioned, packaged meals delivered weekly right to your student's door. Make sure you check out our blog on A College Student's Guide to Meal Kits. Our interns tested out Blue Apron, Plated, Chef'd (Spoon University) and Hello Fresh.
Of course, you can always send them some of your home-cooked meals!
Pass on these great tips, tell your friends and like us on Facebook, Instagram, Twitter, and Pinterest. Find out more about how to use HaveUHeard as a great resource. Sign up for other great tips at haveuheard.com.