HaveUHeard.com includes links to third-party websites and advertisements for third-party products and services. Product and service-specific opinions mentioned within the content of our blogs are entirely the opinions of the HaveUHeard.com team and its staff. It is our hope that you will find value in the products and services these third-party organizations represent, and patronize these businesses. Such advertising and marketing partnerships help make our efforts at HaveUHeard.com possible. Thank you for your support and ongoing interest. For additional information, please read our full HaveUHeard.com Disclosure Statement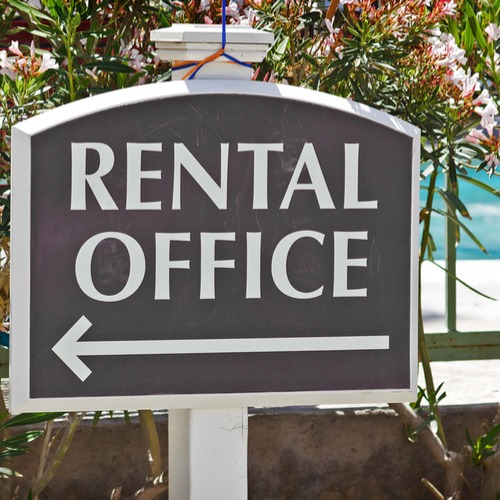 The Next Step to Off-Campus Living!
Prepare yourself as you read this: breathe. Just when you think your student has figured out how to navigate the campus, be successful in their classes, and do their laundry, they will start talking about where they want to live off-campus in the next year. Believe it or not, this will start in about October or November of your student's freshman year. This is no joke, and unfortunately, good apartments go fast, so they will be talking and planning early.
If your child decides to go this route, remember that leases are signed as early as February, and some places can be sold out by the end of March. They will probably have roommates in mind and will also have places that they already know about or are interested in. So, at least, they will have done most of the legwork.
Prices can be a little shocking. Figure rents are between $600-$800 monthly for a 12-month lease. Smaller floor plans with fewer roommates are more expensive, and the farther from campus, the lower the rents are generally. Usually, rents include parking, cable, and other utilities, but be sure to find out. Since many apartments cater to college students, they may have free shuttles to campus, and some are within walking distance.
Another shocker is the layouts of some apartments. These are not your "back in the day" apartments. Now, apartments offer each resident their own bathroom, a locking door, individual leases, spa-like pools, amazing game rooms, movie rooms, fitness centers, and computer labs. Be prepared to co-sign their lease. At most places, you are signing for just their room and bathroom, so there's no having to split the rent. I was shocked when I saw my daughter's apartment. It was so pretty and cozy and was like a resort. College living has definitely changed.
Pets & Furniture
Regarding pets, yes, many places take them, but you may have to pay a separate deposit or sign an actual pet lease. You may say, "My kid won't have a pet," but beware. For some reason, many students feel the urge to adopt an animal once they are living the apartment life. Be sure to check the rules out with the leasing offices. And as far as furniture goes, many places now come furnished or offer to rent furniture to you. This is a great option for moving in and out and can be a lot with an apartment full of furniture. If not, lots of seniors sell their stuff, and Tampa has a lot of used furniture stores. There may also be a gap between leases or for the summer, so storage can also be an issue. Lots of places don't like to offer short-term contracts, but there are some just for college students that do. (See our Moving Out blog for more information on storage and moving).
Details
Renters' insurance is not something to ignore. Many homeowners' policies may cover them while they are living off-campus. Be sure to check the terms and see if they offer a separate renters policy at a good rate. USF Federal Credit Union offers policies that may have better rates as well. Some complexes will even provide insurance for an additional monthly fee.
Be sure to find out if utilities are included in the rent. Many complexes cover them, but some put caps on electricity, with the overages split evenly among the residents of the apartment. If not, one person will have to put the utilities in their name and collect the money for the bill monthly. Parking is always an important detail to clarify. Most of the apartments around USF have ample parking for their tenants. They all have a preferred/reserved parking option which will cost approximately $75 per month in addition to the monthly rental fee. Take 100 pictures, then take 20 more time-stamped. You could be charged for damages to the apartment if you have not documented everything. Prepare for those charges.
When your kid starts talking about apartments, have them send you the links to the ones they are interested in. Look up their safety ratings and crime reports. Call and ask if they allow students to defer the payments until financial aid comes in. Some places do. These are details that your child may not think about. Depending on your child, living on campus in a Sorority house may be available. It can be a good option as well. Be sure to check out our Apartment blog for more information.
Another resource is apartmentsforbulls.com, which is a guide to Tampa apartments that meet your lifestyle and budget.