HaveUHeard.com includes links to third-party websites and advertisements for third-party products and services. Product and service-specific opinions mentioned within the content of our blogs are entirely the opinions of the HaveUHeard.com team and its staff. It is our hope that you will find value in the products and services these third-party organizations represent, and patronize these businesses. Such advertising and marketing partnerships help make our efforts at HaveUHeard.com possible. Thank you for your support and ongoing interest. For additional information, please read our full HaveUHeard.com Disclosure Statement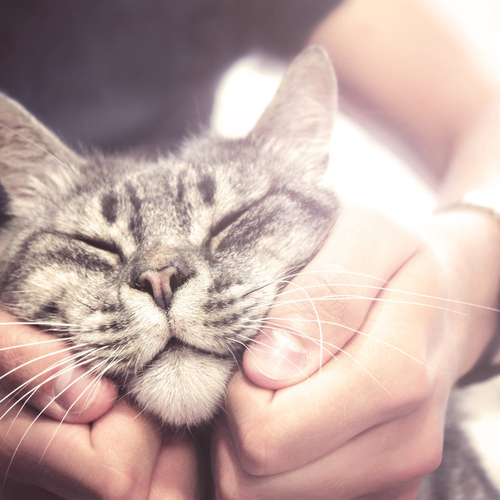 Pets! Take Your Dog (or Cat) to College
Every time I headed up to USF to see my kids, they asked that I bring our dog. Let's face it; the pup is everyone's favorite family member. Personally, I would rather travel with pets than have our daughter adopt one of her own that may eventually become mine too, so I often obliged. The good news is that is becoming rather common for people to travel with their pets.
Dog-friendly Restaurants:
Armature Works
Ciccio Cali
Datz
Michael's Grill
Sparkman Wharf
Starbucks (outside)
World of Beer
Pet-friendly Apartments:
The Retreat, Halo 46, The Standard, The Union on Fletcher, and many more are pet-friendly and typically charge an upfront or monthly pet fee.
Pet-friendly Hotels:
La Quinta Inn & Suites USF Busch Gardens
Holiday Inn Express USF- Busch Gardens
Holiday Inn & Suites Busch Gardens
Quality Inn & Conference Center
Residence Inn by Marriott Tampa North
Tampa Inn
Be sure, when making reservations, you tell them you are traveling with a pet. Some have fees.
Perhaps while in the area you just want to let Fido get out and run a bit.
Here are a few dog parks in the area:
Rowlett Dog Park – 8401-8549 N Rowlett Park Dr, Tampa, FL. Bring Fido and enjoy a separate small dog area and large dog area, trees, benches, and agility equipment. Has fenced, off-leash dog runs at this city park.
Temple Terrace Hilltop Dog Park – 9420 Harney Rd, Tampa, FL. It has a side for small dogs and one for big dogs. Nice open space to let Fido run and play. It has water pools for your dogs and waste bags. They also have bowls and buckets in case Fido gets thirsty.
These parks are dog-friendly, but not solely for dogs:
University  Area Community Park  – 14015 N 22nd St, Tampa, FL
USF Riverfront Park – 6550 E Fletcher Ave, Tampa, FL.
Lettuce Lake Park – 6920 E Fletcher Ave, Tampa, FL
Copeland Park Trail – 11001 N 15th St, Tampa, FL
Temple Terrace Riverfront Park – 7801 Capwood Ave, Temple Terrace, FL
The Retreat Apartment complex has its own dog park.
Of course, if you are traveling with a service animal, which is not considered a "pet," you are allowed to take your service dog virtually anywhere you are allowed to go. There should be no extra fees or deposits for this. However, emotional support animals may not be allowed to accompany their owner in public places, ie. restaurants, stores, hotels, so you may want to check before you head out.
That said, if you should end up with a grand-pet, as I did, because, apparently my speeches about responsibility and cost weren't loud enough, here are some thoughts. Encourage a fish first. This worked her freshman year, as she was in the dorms, and knew that pets were not allowed (except for small fish in a 10 gallon or less tank).  And frankly, there was no room for a tank anywhere. But alas, her second year she lived in an apartment and she and her roommate heard about some kittens that lost their mom in a hurricane.  See where I am going with this? Yep, they each took one and now we have a cat added to the family. She has it in her apartment; it is small pet-friendly, but the responsibility is a lot.
If your student really needs a puppy fix, the Center for Student Well-Being has a Paws & Relax program where they bring a variety of certified therapy dogs on campus.  It's usually during exam time to help with the stress. They have even brought a llama before.
As for apartments, make sure they check the rules and also the consequences if an un-allowed pet is discovered. They may have a roommate that gets a pet, which could affect them as well. Some students will try to hide a pet too, which usually doesn't end well.  Fines can be steep and you don't want your son/daughter a part of a problem with the leasing office. So, if they absolutely need a pet-friendly apartment, start by looking at the list of apartments available. Check often, and call the offices. Rules change, and apartments do change their policies from time to time.
Whether you need a pet sitter while you are away or at classes or you want to become a pet sitter, check out Rover.
Finally, you may want to add some Bulls gear to the holiday shopping list. Show your spirit with a collar, food bowls, toys, etc. for your newest furry friend. And if you're lucky, you may end up with some fun pics/videos like the ones I sent in return.
Pass on these great tips, tell your friends and like us on Facebook, Instagram,  Twitter, and Pinterest. Sign up for other great tips at haveuheard.com. Are you new to HaveUHeard? Here is how to best use the site.