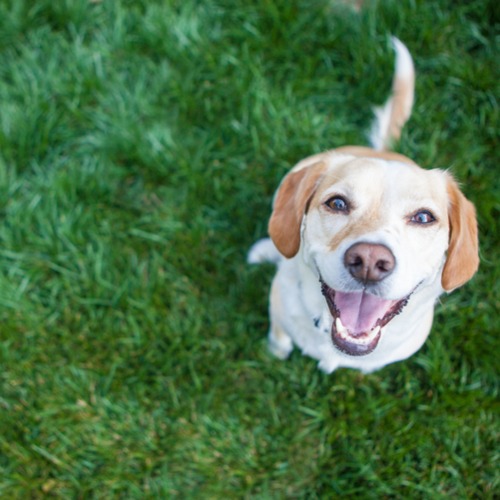 Pets
If you are a pet-friendly family, like we are, then you understand the struggle of your kid leaving, not only home, but also their pet. It can be very emotional and stressful. But fear not; facetime does wonders. And hey, what better way to "see" your child while using the dog or cat as an excuse to communicate (yes, we've all done it). I have also texted pictures and videos of our dog doing silly things just to brighten my daughter's day.
That being said, I was not keen on the idea of my daughter adding to the family with a new furry friend. Firstly, because it would be on our dime, truly, and college expenses are enough. Plus, they so easily forget that a pet also includes vet bills, food, medicine, toys…I could go on forever!
This idea was all good her freshman year, as she was in the dorms, and knew that pets were not allowed (except for small fish in a 10 gallon or less tank).  And frankly, there was no room for a tank anywhere. But alas, her second year she lived in an apartment and she and her roommate heard about some kittens that lost their mom in hurricane Irma.  See where I am going with this? Yep, they each took one and now we have a cat added to the family. She has it in her apartment; it is small pet-friendly, but the responsibility is a lot.
Again, no pets (except fish) are allowed in residential housing at USF.  But if your student needs a puppy fix, the Center for Student Well-Being has a Paws & Relax program where they bring a variety of certified therapy dogs on campus.  It's usually during exam time to help with the stress. They have even brought a llama before.
As for apartments, make sure they check the rules and also the consequences if an un-allowed pet is discovered. They may have a roommate that gets a pet, which could affect them as well. Some students will try to hide a pet too, which usually doesn't end well.  Fines can be steep and you don't want your son/daughter a part of a problem with the leasing office. So, if they absolutely need a pet-friendly apartment, start by looking at the list of apartments available. Check often, and call the offices. Rules change, and apartments do change their policies from time to time.
Finally, if you do end up with a grand-pup or kitty, you may want to add some Bulls gear to the holiday shopping list. Show your spirit with a collar, food bowls, toys, etc. for your newest furry friend. And if you're lucky, you may end up with some fun pics/videos like the ones I sent in return.
Pass on these great tips, tell your friends and like us on Facebook, Instagram, Twitter, and Pinterest. Sign up for other great tips at haveuheard.com. Are you new to HaveUHeard? Here is how to best use the site.