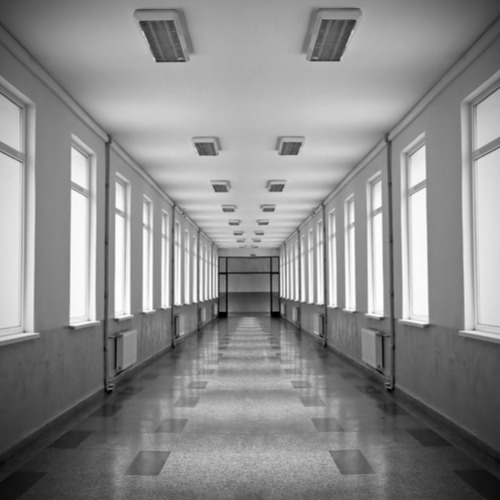 The Best Places to Study at USF
Just when we get our high schoolers into a routine of studying, they now have to learn to adjust their habits to fit college life.  Finding the best places to study that fit the student is a challenge. Strange class times, social activities, and sports are just a few of the things that need to be worked around when finding the time and a place to study.  An obvious place would be their dorm rooms or bedrooms, but sometimes roommates, TVs, and friends can be distracting. Each dorm has a study room. But some students need background noise, while others need peace and quiet.  Depending on the time of day, my daughter used her room mostly. But when she needed an alternative place, she usually went somewhere close to her last class of the day.
There are tons of on-campus spots that are great for studying.  The most obvious is the main Library (although there are 3 on-campus) with its 6 floors and a basement.  It is a popular choice and can get very crowded. The higher the floor, the better the chance for a spot, and it is quieter the higher you go.  You can reserve study rooms here and the first floor is open 24 hours.
If your daughter is in a sorority, they will probably use their chapter house a lot.  Many require study hours, and they are monitored there.
The Marshall Student Center has seats on every level and some study rooms.  The Skypad Lounge has computers, tables, whiteboards, and vending machines.  The Quiet Lounge is next to the Skypad and is smaller and more private.
Castor Beach is a mock beach with great scenery.  It has hammocks and it's nice and warm.  You will also see many taking naps here.
Fountains by MLK Plaza provide a quiet, shady place to study.  The sound of the fountains provides a great place to focus on. The benches at the edge of the fountain have electrical outlets as well.
The Hub is the new dining hall on campus.  It has a lot of seating on the patio or you can bring a blanket and sit on the huge lawn to study.
BSN – Muma College of Business Building is mostly underground, as it was originally built to be a bunker.  It is the chilliest place on campus and the first floor has tables, benches, and a deli.
Education Building is popular.  It has many tables and a quiet atmosphere on the 2nd and 3rd floors.  It also has the iTeach lounge which is a great place to study.
Environmental Sciences Building has first-floor study rooms with vending machines.
ISA – Interdisciplinary Sciences Building is a 6-story science building with lots of quiet study nooks.  It's a best-kept secret for studying.
Champion's Choice Patio, next to the Rec Center has outdoor tables with built-in outlets.  The cafeteria has great healthy choices as well.
Off-campus options are plenty as well.  Some apartments are offering study lounges and computer rooms.  Besides the ever-popular Starbucks (there are 3 near/on campus), you might want to check these options out.
Kaleisia Tea Lounge – This coffee and tea lounge has a relaxing atmosphere and is just 5 minutes from campus on Fletcher Ave.
Felicitous – They provide "free" WiFi if you purchase something.  This funky shop has coffees, sandwiches, and desserts, and can get pretty crowded, so you may need to try out a few times to see what time is better for you.
Panera – There are 2 locations near campus, and you will always find students at one of them studying.
Pass on these great tips, tell your friends and like us on Facebook, Instagram, Twitter, and Pinterest. Find out more about how to use HaveUHeard as a great resource. Sign up for other great tips at haveuheard.com.