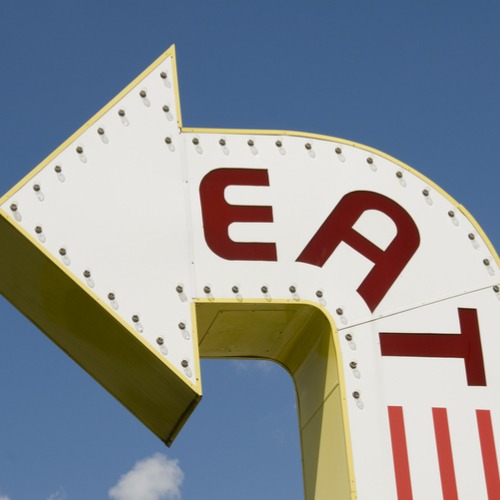 Thousands of Dining Options
Like any big city, there are literally thousands of dining options from fast food to fast casual, from family style to fine dining. You will find your burgers, pizza, Cuban, Mexican, Chinese, barbecue, sushi, salads, Mediterranean, Indian, Caribbean, basically a restaurant from every continent, for every palate and every price point.

Just like with hotels, Tampa has many local and national chains that are super easy to find and are of great comfort when you do not know where to eat. I'm letting you know about the cool spots, the places the locals go to get their fix. Try a new restaurant! Tampa has many talented chefs!  Trust, me, if you enjoy dining out, you are going to eat some great meals while you are visiting here over the next four years!

When coming to Tampa to visit your student or tour the campus with a prospective student, what restaurants are must visits? Below we give you a breakdown of a small sampling of some of our favorites.  There are so many dining options in our big city it is impossible to showcase them all. Eating out is a big deal in these parts, be adventurous, try new places, get off the beaten path and explore some of the unique neighborhoods Tampa has to offer.

Depending on the occasion, time of year, and what other events are happening in the city that weekend (and there are festivals and events year-round), you may not get into a specific restaurant unless you get there very early or make a reservation. Open Table is a common app used at many establishments throughout Tampa and the bay area. Considering your student will be at USF for at least four years, you should be able to try many of the restaurants that we personally recommend. Peak weekends and at some of the more popular selections, expect waits for an hour or 2 or more. Make reservations whenever possible.

Pro-tip #1
Yelp is a very robust app that lets customers rate their experience and food at a restaurant. I find Yelp in Tampa to be extremely robust and pretty accurate. You will read honest reviews from real customers about their experience. I highly recommend you use it and use it often to find great places to eat! Load it up on your phone and find your favorites before you even arrive.  Where you type in the "location" just enter one of the neighborhoods described below and start eating!

Pro-tip #2
Many restaurants in Tampa are open for both lunch and dinner. Sometimes going for lunch offers a shorter wait and less expensive meals while still enjoying terrific food!

Trending Neighborhoods

When visiting, you will often hear your student refer to areas in Tampa such as New Tampa, South Tampa, Carrollwood/Northdale, West Tampa, Ybor City…We have done the same, which will help you to speak your students' language.

New Tampa
This area is just north of USF along Bruce B. Downs and closest to campus.  Some of our favorite restaurants that we have tried are Stonewood Grill & Tavern (try their bruschetta), Acropolis Greek Taverna which has belly dancers and bouzouki on the weekends, Ciccio Cali for healthier, yet yummy options, and Cracker Barrel.  I know Cracker Barrel isn't exclusive to Tampa, but you just can't beat a place that has awesome breakfast offered all day, and it's only one mile from campus.

South Tampa

This area is the southern part of the city closest to Tampa Bay.  You will find narrow streets of cobblestone and a small-town feel.  Datz is a favorite of ours on S. MacDill Ave. Their food choices are amazing and they have really fun drinks.  You can get monkey bread as an appetizer and have the best home-made chips. Parking is bad there, so plan ahead. Panne Rustica is also on S. MacDill and is a lovely atmosphere with great wine.  On Swann on Swann Ave. uses local growers to supply some of their ingredients. They are contemporary cuisine with a seasonal menu.

Carrollwood/Northdale

This area is west of the USF area and we love the breakfast/brunch at First Watch on N. Dale Mabry.  They have healthy choices and fun ones, but weekends get crowded, so prepare to wait. For dinner, go to Shells on N. Dale Mabry.  It's great, casual seafood and has been in Tampa for over 30 years. Michael's Grill, also on N. Dale Mabry has lunch and dinner. I love their chopped salad and they have great specials. It's a small restaurant with some outside seating as well.

West Tampa

This area holds so many dining options.  We like all of the choices at International Mall & Bay Street, and well as Coopers Hawk just down the street from the mall on W. Boy Scout Blvd.  If you are a wine drinker, then you will love their tasting room.

Ybor City

The Columbia restaurant is a must try option in Ybor. It is the oldest Hispanic restaurant in Florida and popular with tourists.  The décor and artwork are of old world Cuba. Make a reservation and visit the shop to take Sangria mix home with you. The Tampa Bay Brewing Company is a microbrewery that also serves pub fare.  It is located in the Centro Ybor area. You can purchase samplings of Tampa brewed specialties.



In Addition to…
If you are looking for something extra special, there are a few restaurants that your Bull may not be aware of.  These are great for celebrations, etc.
Sparkman Wharf- formerly known as Channelside, this Dining Garden features ten of Tampa's best restauranteurs experimenting with new culinary concepts in a relaxed outdoor waterfront setting. Restaurants include Boat Run Oyster Company, BT in a Box (French Vietnamese fusion), Flock and Stock chicken and burgers, Foundation Coffee Co., Gallito Taqueria, Montados Tapas & Wine, Edison's Swigamajig (dive bar and fish kitchen), The Corners Pizza, and Whatever Pops (ice pops, gelato, acai bowls and more). Most of the restaurants are opened Wednesday – Sunday, 11 am – 11 pm

Bern's Steakhouse – this very upscale restaurant is truly an experience.  You can't beat the steaks, seafood, and the wines. You must ask for a tour where you will see their wine cellar holding over a half-million bottles, as well as the kitchen where you can see your future fish dish swimming in the tanks.  There is also an amazing Dessert Room that has 48 private rooms with a menu like no other. Bern's is located in South Tampa and has a dress code. It is business casual to semi-formal with jackets and ties recommended, but not required.  Be prepared because no flip-flops, t-shirts, or jeans are allowed. Celebrities often frequent Bern's, so keep your eyes open.

Ulele (pronounced you-lay-lee) – for lunch or dinner, this unique restaurant inspires a modern, but old Florida feel.  The name comes from a native American young girl's love story. It is what the story of Pocahontas-John Smith is based on.  It is on the Tampa Waterfront near downtown and is very busy. You'll want to take pictures here, as the views of Tampa are great.

Ocean Prime – this is our favorite!  Although it is a chain restaurant, the Tampa location is awesome.  You never know who will be there, and the sides are to die for. Whether you sit at the bar, or at a table, your experience will be very satisfying.  It is a great place to people watch, sit by a fire pit, or have a smoking, bubbling cocktail (It's called Berries & Bubbles). They have a couple of private rooms which can be used for graduation or birthday dinners.  Trust me, you will love this place.

I recommend having reservations for all of these restaurants. All of these places are ones that our family has tried.  Looking each of them up will give you menus, times, and a feel of the atmosphere suitable for your family.

For more great tips, read through our other blogs, follow us on Facebook and Instagram at haveuheard.com and share with other parents you know.