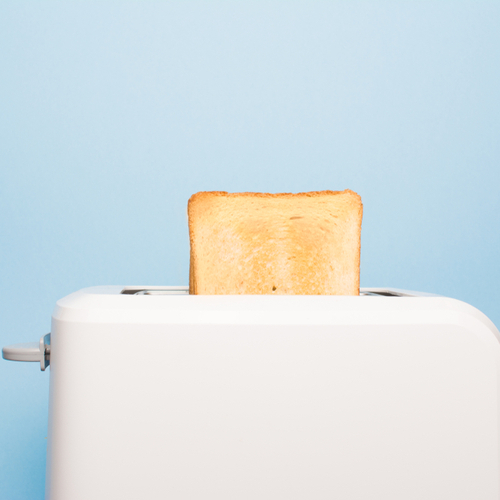 Our Favorite Meal of the Day!
Tampa is a great city for eating, and "the most important meal of the day" can be had at a variety of great restaurants.  There is no shortage of fast food options and styles of breakfast, so take advantage of all our city has to offer. Your student will undoubtedly have their favorite, but I'm going to fill you in on great places for a great meal at places found all over the Tampa area.
Some things to consider are price and time.  Some simple bagel shops can be fast and cheap, but a trendy, popular restaurant could have a long wait, or even suggest a reservation.  Keep that in mind especially around parents' weekends, graduations, and holidays when you're looking for your first meal.
Armature Works – A market-style, mixed-use venue in downtown Tampa with a bunch of different dining concepts. A very popular spot with students and families.
Big Apple Bagels – Located on SR 54 in Lutz, it is more of a drive, but their bagels rival anyone's; and that's coming from my NY-born husband.
Bizou at Le Meridien – Serving everything from eggs, omelets, waffles, and traditional brunch fare
Boca – This is a farm to table restaurant in South Tampa. They have an amazing weekend brunch menu.
Ciccio Cali – In Tampa Palms, Ciccio Cali has interesting brunch menus and is also good for lunch and dinner.  Brunch is only offered on the weekends from 10-3pm. They have good egg bowls, sandwiches, and brunch cocktails as well.
Cracker Barrel – Located on Cove Bend Drive, this favorites among travelers is just over a mile from campus, and they serve breakfast all day long.
Felicitous Coffee & Tea – For a different, eclectic place, Felicitous has a cool vibe.  There is art on the walls and board games out to play. They offer toasts, paninis, and bakes goods along with lots of coffee and tea options.  It is located on 51 Street.
First Watch– This chain is only open for breakfast and lunch.  They always have new menu items and get very crowded on the weekends.  The closest one to USF is on Fowler Ave.
Mother's – 12227 W Linebaugh Ave.
Keke's Breakfast Café – Now open on Bruce B. Downs with a second location in Carrollwood on N. Dale Mabry  We love Keke's for their decadent pancakes and home fries.
Grain & Berry – For a healthier option, Grain & Berry offers yummy bowls and smoothies of all kinds.  It is located on E. Fowler Ave.
Season's Fresh – You can find this little place on E. Bearss Ave.  They have nice salads and soups and lots of coffee choices. If the weather is nice, sitting outside is nice too.
Steelbach – Located at Armature Works in downtown Tampa, they serve their signature brunch on weekends as well as featuring a whiskey bar and an outdoor patio that overlooks the Hillsborough River and Tampa's skyline.
The Oxford Exchange – For a fancier, slightly more expensive breakfast or lunch, go downtown to the Oxford Exchange.  It is a beautiful building with a great menu. They offer tons of tea and coffee options and have nice shops as well. It is on West Kennedy Blvd. across from the University of Tampa.
The Refinery – 5910 N Florida Ave. Regular Brunch Menu featuring Lake Meadow Naturals organic eggs, Anson Mills heirloom corn grits, Bread from Jamison B Breadhouse,
seasonal produce from Crum Brother's Family Farm (when available) and their famous house-made biscuits.
The Rusty Pelican – Offers an array of made-to-order dishes. Indulge in traditional breakfast plates like waffles, omelets, and fresh seasonal fruits or treat yourself to fresh seafood at our Raw Bar, featuring juicy shrimp, oysters, crab legs and more. Add a twist to your Sunday brunch with complimentary champagne and mimosas. Served Sunday from 10 am- 2 pm, 2-hour maximum.
World of Beer – Located on the corner of Bruce B. Downs and Fowler, they offer an amazing Beerunch  (their version of brunch) on the weekends with Beermosas, Mimosas, and Bloody Marys and eggs, burgers, doughnuts and more.
For more great tips, read through our other blogs, follow us on Facebook and Instagram at haveuheard.com and share with other parents you know. Or if you are new to HaveUHeard, here is how to utilize the site.