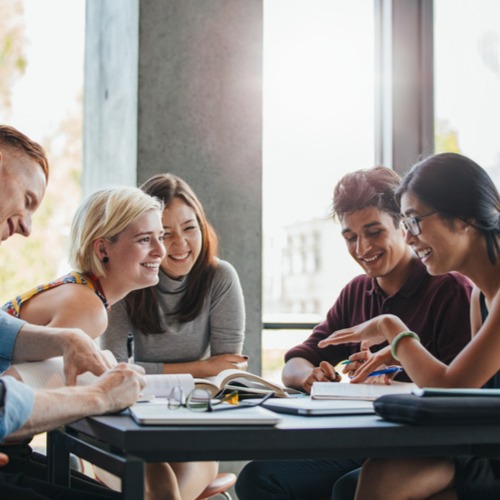 Volunteering with passion is key.
When you first go off to college, you will find that there is no shortage of opportunities to participate in social activities, sports, the arts, and recreation.  It can be overwhelming trying to figure out where you fit as a Bull but have no fear; you will find your place and meet amazing people. That being said, please be sure to take advantage of the many volunteering possibilities that USF offers.  Volunteering truly changes a person. There is so much to gain from helping others and it speaks to your character as well.
Giving back to the community is important!  Let's face it, we all have had some form of help along the way in our journeys in life.  So, why not give back your time, effort, money, or just your listening ears to those who need a little help.  Plus, volunteering looks great when applying to graduate schools.
USF posts events on BullSync so check it often for details for either yourself or your group to find volunteering events. Days of Service are held at different times of the year and are a great way to work with the community and with USF alumni.  These special days can get you involved in areas that appeal to you. Check the site often and follow the instructions to participate.
Bulls for Kids is a great event held yearly.  It is a dance marathon with all proceeds going to the Shriners Hospitals for Children.  The next event will be held on Saturday, March 2, 2019. Check their site for more information and check out our blog on the dance marathon itself.
The Bulls Service Breaks program offers travel opportunities to promote equality, healthy living, and to help with other social injustices.  Trips are planned during school breaks such as Spring Break and Winter Break. Click here to see dates and specific information.
While USF offers many great options for volunteering, don't forget to check out other areas in Tampa that could use your help.  Big Brothers Big Sisters, local YMCA's, Meals on Wheels, area food pantries, or the American Cancer Foundation are some great options. No matter where you choose to share your time, you are sure to learn so much about yourself.  Give back, share, and serve!
Pass on these great tips, tell your friends and like us on Facebook, Instagram,  Twitter, and Pinterest. Sign up for other great tips at haveuheard.com. Are you new to HaveUHeard? Here is how to best use the site.