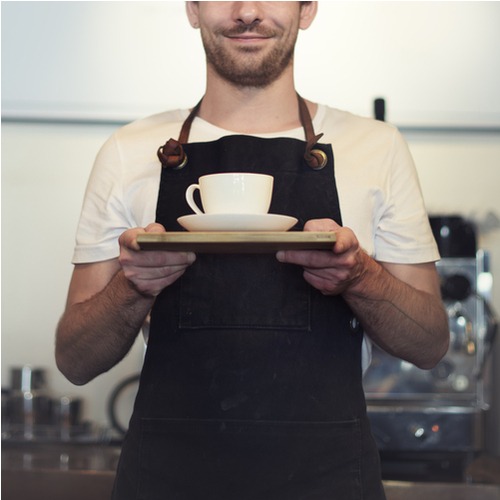 Working While in College
To Work or Not to Work?
Working while in college is a very personal decision. Each family will decide on the needs of their students, but about half of all college students have at least a part-time job.  Most freshmen start without a job but then acquire one in later years, once they know how to manage their time. Some students must work to pay for their college, while others know that their school work is their only job.  And some, work to supplement their spending, housing, or even their Spring Break trip (see our Spring Break blog for more information on that).
USF has resources to help their Bulls find jobs both on and off-campus.  The Career Services department has a great system called Handshake.  It helps to power the Employ-A-Bull program and is an online career management system for all registered USF students. Accounts are created for students at the start of the first semester which they are enrolled.  To access their account for the first time, a student logs into MyUSF, then hits the My Resources tab, and then chooses "Find A Job (Handshake)".
It is an easy format and is very helpful to students.  Another way to search for jobs at USF is to go to AccessCareers@USF.  There is also a part-time job fair on March 28, 2019, at the Marshall Student Center from 11 am to 2 pm.
Some popular on-campus jobs are:
USF Bookstores – They are run by Barnes & Noble College and are on the main campus and in Health Sciences.
RA or CM – Resident Assistants live in the dorms and monitor one hall of students.  They provide instruction, advice, and help to those living in their community.  RA's are provided a room and meal plan for compensation. A CM is the same thing as an RA, except they are a member of a specific Greek chapter, and work in the Greek communities.  CM's receive a room and $2000 divided into bi-weekly payments throughout the year. Students must qualify and apply for the positions. Applications usually open in November and close in January for the following year.
Off-campus job suggestions:
CARE.com – Students can sign up and post availability to babysit, dog sit, tutor, etc.  The average pay is about $12 an hour.
Hillsborough County Public Schools HOST Programs – These are before, after school, and summer programs held at schools.  Counselors help with academic programs and help with homework. Recreation activities are planned and counselors work on social/emotional development with students.
Waitress/Hostess – There are many places to eat near campus and they all need help at some point.
Retail – Many shops and boutiques are always looking for reliable students.  Check out Westfield Brandon and Wiregrass Mall.
Rover – Wanna play with dogs and get paid for it? Join Rover and get paid to pet-sit and have access to the largest network of pet parents.
Studies/Focus Groups – There are always opportunities to get paid to participate in a study or focus group on campus.  They are usually advertised around campus.
Pass on these great tips, tell your friends and like us on Facebook, Instagram,  Twitter, and Pinterest. Sign up for other great tips at haveuheard.com. Are you new to HaveUHeard? Here is how to best use the site.