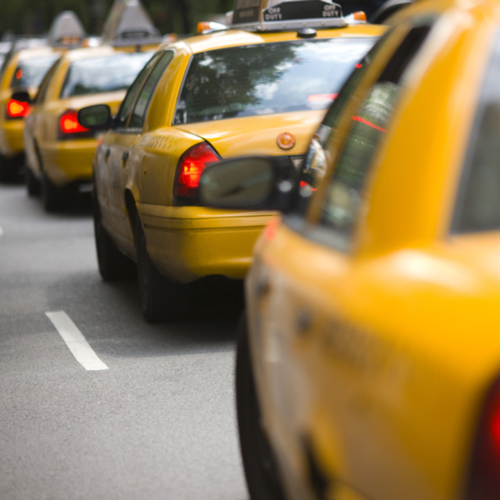 Who doesn't want to live in New York City?
Ok, I am a little partial. I am a born and bred New Yorker, living in S. Florida for 25 plus years, and I still love it. And so do many of our students, which is why New York is so popular for summer internships. They will need a place to live. Where to look for housing?
There are many options. Most interning students live in dorms in various colleges throughout the city.
New York University – is the most popular and fills quickly. My daughter lived downtown on the border of Little Italy in an NYU dorm one summer. The dorm wasn't very fancy, but the security was tight and the living space was huge, well for NYC. NYU has multiple dorms in a few parts of the city. To save money living in the NYU dorms students can share a room. Depending on the dorm; meal plans may be available, which can be a real money saver. The meal plan also comes with dining dollars which can be used at Starbucks, Dunkin, and a convenience store next to the dining hall. Gym and laundry facilities are included.
The New School has four suite-style residence halls located near the Union Square area and in Chelsea, both great neighborhoods. Rooms are air-conditioned, have kitchenettes, internet, and 24-hour security.
The School of Visual Arts offers 3 residence hall summer rentals, all in good locations too. They too offer the same basic amenities as the other colleges above.
Marymount University located in midtown on the east side, but still has easy access to the west. With apartment-size suites, they are your basic dorms with all the amenities.
You might want to check out the 92nd Street Y that has dorm-style rooms for students/interns.  There is no broker fee, 24-hour security, although it is in a great neighborhood – my son lives across the street. They supply Wi-Fi, air conditioning, furniture and linens, weekly housekeeping, common rooms with TV's, laundry, and kitchen access, discounts to cultural events and a fitness center. Serious, sign me up.
Another option is The Webster an all-girls housing option. Their pricing includes a private bedroom, wifi, 24-hour security, two home-cooked meals a day, on-site laundry facilities, daily and weekly housekeeping services, vending and ATM machines. They are located on 34th Street just blocks from all major subway lines and close to Penn Station and Port Authority.
33 Beekman –  Located in the Financial District, this is one of the more pricier summer living options but if you have a student working in the financial district, perhaps the proximity more of a priority (and you will save on subways, taxis, and Ubers).
If your daughter or son is members of a sorority or fraternity they might want to check to see if their sorority or fraternity has a "house" in NY. Some do and they may have empty rooms for rent only to sisters or brothers for the summer.
There are some other resources as well. Students can check with NYCIntern.org. This housing program will find you an apartment with a kitchen, private bathroom, and other amenities. Note: there is an application fee. Or check out StudentHousing.org to find housing from Brooklyn Heights to the Upper East Side, and Midtown East to West. They do charge a $250 fee that is incorporated into the operating cost budget for EHS. Each EHS resident is required to pay a membership fee in order to reside with us.
Students can also look at Educational Housing Services (EHS) – They are a not-for-profit organization that manages several dorm-style student and intern housing facilities in NYC.
If you are looking on Facebook, try the New York Housing, Rooms, Apartments, Sublets, Roommates, Roomster group page.
It's possible that students can find summer rentals through Airbnb or Gypsy Housing. This is not our preference. Regardless of where your student ends up living, be sure the neighborhood is safe. If they are new to NY you may want to consider going up a day or two early to get them settled and help them do a trial run getting from wherever they will be living to their internship. Navigating NYC public transportation for the first time during rush hour can be tricky.
Some internships will include a Metrocard. My daughter's internship paid for one month which lessened the expense to her. She bought a 30-day unlimited ride which paid for her second month. Here are the rates as you will want to factor that into the expenses.
Be Careful.
Sadly there are scams out there too and occasionally students get desperate to find housing. Scammers make their summer sublets look reasonable, even great, but then you find out the address doesn't even exist. This happened to two friends of mine last summer. One finally got her money back; the other did not.
When to look for housing?
Space is limited, and demand is high. Reserve your spot early, even if that means putting down a deposit before they actually find their internship. You can start the hunt in the fall, but some may not actually secure an internship for months. Don't wait as you will find yourself scrambling, which doesn't always work.
When Will They Get Their Internship?
Many students will not hear about an internship for months, no matter how early they apply. For instance, advertising and PR majors usually don't hear anything until April. Those in finance and accounting typically have their internships lined up in the fall, making the decision to pay for housing less risky.
What are the Tax Implications of a Paid Internship?
Paid vs Unpaid
While not all internships are paid, many are these days. My daughter, an advertising major, was paid $13.50/hour. Initially, she was offered an unpaid internship which she accepted as they knew she was still looking for a paid one and had hoped to work both. Unfortunately, her paid internship was 35 hours per week so she could not work for another internship. Some internships will only allow for 20 hours per week; some are full time. She has friends in finance who were getting paid over $25/hour.
IMO I truly believe that internships are important and, had she been offered an internship with a reputable company and it had been unpaid, I would have suggested she take it for the experience.
A Few Other Tidbits About Living/Interning in NY
According to our interns and kids who interned in NYC over past summers, they recommend:
Try to live downtown as it will be where the young people live and where you go out.
During the Fourth of July get out of the city. If you have a big group of friends, look into getting a shared house on Fire Island or the Hamptons for the long weekend. Shop early.
Most internships go into August which means you could miss spirit week if you are in a sorority.
Try to make it to at least one sporting event or Broadway show. If you don't, you will regret it. Check out BroadwayBox.com for discount tickets.
Check out Classpass to find some great fitness classes to try out various fitness studios from cycling, boxing, barre, yoga and more.
The most common internships in NY seem to be in business, advertising, marketing, PR and communications. You may want to check out our blog on internships here. My only other advice is to be sure to visit next summer.
Pass on these great tips, tell your friends and like us on Facebook,  Instagram,  Twitter, and Pinterest. Sign up for other great tips at haveuheard.com. Are you new to HaveUHeard? Here is how to best use the site.