HaveUHeard.com includes links to third-party websites and advertisements for third-party products and services. Product and service-specific opinions mentioned within the content of our blogs are entirely the opinions of the HaveUHeard.com team and its staff. It is our hope that you will find value in the products and services these third-party organizations represent, and patronize these businesses. Such advertising and marketing partnerships help make our efforts at HaveUHeard.com possible. Thank you for your support and ongoing interest. For additional information, please read our full HaveUHeard.com Disclosure Statement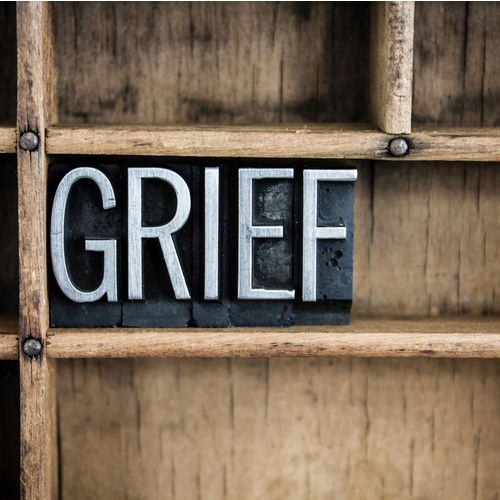 The Beginning of Widowhood
It has been seven years since I became a widow yet strangely it feels like yesterday. Vivid are the details of that day, forever etched in my mind. The first hour, the first day, the first week all memories that just don't disappear, won't disappear. Here is how I dealt with my grief.
The First Few Days
I awoke the next day in a fog from a lack of sleep that night. My sister stayed overnight and another sister was on her way down. My mind was cluttered and all I could think at the time was "is this a dream?"  But it wasn't a dream and some steps had to be taken. I had already received a call from the organ procurement department the night before. Now we needed to address a funeral and notify friends.
My sister took care of this which to this day I feel bad about. Everyone had questions. "What happened?" "Was he sick?" "How is your sister doing?" These normal queries were hard not only for me but especially for her when the answer was complicated. Repeated calls notifying friends about a completely unexpected death were stressful for her too.
The First Week
The amount of outreach and support was immediate. We decided that we would have a Celebration of Life later that week, a difficult choice given our Jewish background. Friends and neighbors were stopping by, dropping off meals and offering comfort. My family, which is large, started arriving from out of town. The girl's friends also were coming by to be with them.
By nature, I am a private person. I do not overshare our family's business outside of my sisters and closest friends. Knowing that this entire ordeal was anything but private and there would be a public memorial was complicated. As much as I appreciated all of the support, I was still experiencing grief and the trauma of that fateful day. There was little time to myself. And hardly anytime to check in with my daughters to see how they were doing. We'd pass each other in the hallway or the kitchen and I'd grab their hand or just look over to see if I could get a gauge on how they were handling their grief.
The Day of the Service
The day of the service did not feel real. I wasn't purposely attempting to look like the poor, grief-stricken widow but donning traditional black attire seemed appropriate. Getting dressed, doing my hair, and putting on makeup was a struggle. My family arranged for a chauffeur to the synagogue. Upon arrival,  we were immediately ushered to the Rabbi's office to discuss final details.
His celebration of life involved speeches from his closest friends. Their stories were funny and heartfelt as he had known almost every one of them for well over 20 years. My nephew and daughter spoke eloquently and their tone was funny, heartfelt. I was taken aback by my daughter's composure. As strange as it was to be laughing that day, oddly it felt good to have any emotion other than grief.
As the Rabbi closed out the service, the three of us were the first to exit. We walked with our arms linked, me trying hard not to make eye contact. When I did look up, I saw a full room filled with friends, family, neighbors, temple members, current and former employees, even people we lost touch with.
It surprised me to see so many people and I wondered how everyone knew what happened. As I said, I am a very private person so no social media posts were made. In fact, under our direction, the Rabbi expressly asked those in attendance not to post anything on social media.
Two Days of Shiva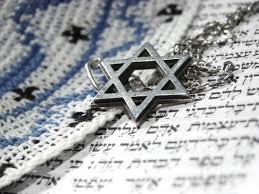 Traditionally, shiva is more than two days but with this being a Thursday, we would need to stop at sundown on Friday and not resume until Sunday. Monday was the start of school and my younger daughter's first day of high school. We decided that we would prefer to have shiva for just two days rather than spend a week talking about our grief.
I remember having hundreds of people in my house and feeling like the house was so hot. I know it seems strange but that was what I was worried about. So much so that I called the air conditioning company to come out first thing the next day.
Help was brought in to bring out the food and clean up so that none of us had to worry about that. I would have conversations with people and one minute be laughing and the next crying. I've since learned that is how grief can be displayed.
The End of Shiva
It is customary to attend Friday night services after shiva ends so my family and closest friends accompanied the girls and me. I had been to enough of these services over the years to know that the Rabbi would be publicly acknowledging our loss, something I was dreading.
As he began and made his way over to where we were sitting, tears just came flooding down my face. It was difficult to know that there were people who did not know me very well staring over. Of course, it was all done with concern and compassion but I could not wait to get out of there.
We made our way back home with a small group of friends. It was nice not to have so many people in the house and to be with my closest friends. Of course, as the evening was winding down, our cat got out of the house. That set off a chain of events with everyone outside combing our property with flashlights.
We had a very large yard, but he would walk behind the bushes toward the back of the property whenever he got out. I told everyone that but after two hours of searching with no luck, we decided to call it a night. Of course, I was extremely worried he would be lost for good and my daughter was distraught. As she sat on the front porch, she looked up at the sky and begged to not lose her cat too.
Oddly, what happened next was inexplicable. A family member said, "I am going to go outside one more time." And wouldn't you know, our cat walked out from the very bushes we had all searched for over two hours.
Our New Reality
As the weeks went by, the three of us were finally starting to face our new reality. I think we all felt a little out of sync. Before widowhood, I had developed a passion for cooking. Now I couldn't prepare even the simplest of recipes. I would burn dinner but the girls were great and would look at me and say "you're grieving." Grief became the mantra for everything that went wrong.
Fender bender? (That happened to my younger daughter) You're grieving. Hitting a mailbox in the neighborhood? (That was me who took out a neighbor's mailbox) Grieving. Feeling heaviness in our chest? Grieving. And that hurt the most. I had been a balanced person for much of my life, both physically and mentally.
Now I had this heavy pressure on my chest and I was finding it difficult to catch my breath. My daughter felt the same way. She ended up in the hospital as she was experiencing anxiety. I also went to see my doctor who told me that what I was physically experiencing was anxiety, grief, and PTSD from everything I had gone through. We discussed options and I was prescribed Xanax.
Initially, I was devastated and angry. I felt defeated and weak for having to rely on a prescription for anxiety. By the same token, I was losing an unhealthy amount of weight, was pale and drawn.
I went to synagogue every morning praying for guidance. I went for counseling, started taking walks in the neighborhood and journaling.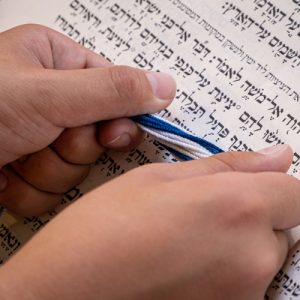 Ways to Help Those That Are Grieving
Over the years, I have watched friends and acquaintances lose family members. Although each of our stories is unique, I try to be there to just listen. If you find yourself needing to help someone, here are some things that really meant a lot to us:
Friends texting to see how we are doing
A group of friends of mine and my daughters gave us a package filled with gift certificates to our favorite restaurants and food markets. As I said above, cooking was challenging so having these certificates was a nice diversion from preparing a meal or having to run to the grocery store. I would also recommend gift cards to food delivery companies like UberEats, Door Dash or GrubHub.
Invite them out to lunch. Even if they are not up to it, it is appreciated.
Many of my friends invited me to learn to play Maj jong which turned out to be a wonderful way to shut out distractions.
Be an ear to listen and a shoulder to cry on. Even if they rebut your offer, keep asking.
Where Are We Now
As time went on, we became more accepting of our new normal. That day changed us all but it also strengthened the bond between us. Our perspectives have shifted and we have a true appreciation for living and loving life. But honestly, even today anxiety still creeps up whether it is a situation that involves me or not. I have a much stronger understanding and compassion for those that suffer from mental difficulties. It has taught me that we need to normalize PTSD, anxiety, stress and find ways to treat these symptoms.
I have come to understand that questioning what happened or blaming the world or a higher power is futile. What happened happened and you need to continue to live and move on.