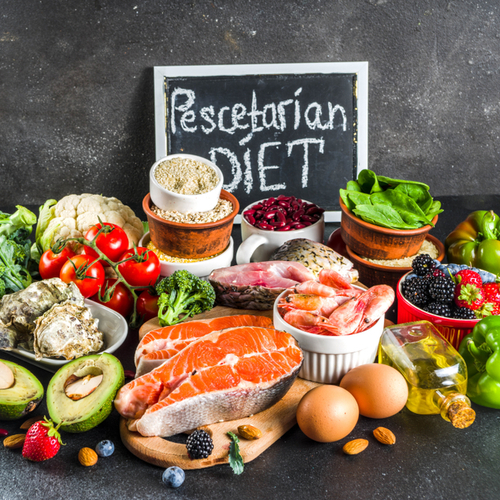 Only From the Sea. If it Lives on Land Not For Me
In 2013, I became a pescatarian. Basically, this means I get most of my protein from eating seafood, nuts, legumes ( beans and lentils). Salmon, cod, mahi-mahi, snapper, cod, tuna, shrimp… there are plenty of options, especially living in Florida.
My decision to become a pescatarian and forgo meat and poultry is not influenced by the environmental aspect, although that is a plus. It also has little to do with animal welfare practices. It is more influenced by my desire to make healthier choices when it came to what I eat.
The journey to being a pescatarian came in stages starting in 2004.
Stage 1
There are several influential factors in why I became a pescatarian. Before that, I first embraced a clean eating diet. That occurred after  I joined The Sister Study in 2004 when my sister was diagnosed with stage 2B estrogen-positive breast cancer. One thing I learned is the potential risk factors for that type of breast cancer were food-related. For me, this was more about eliminating processed foods.
I started preparing more whole foods such as lean proteins, whole grains, and healthy fats, fruits and vegetables, and sweets. Lucky for me, I don't have a sweet tooth.
Stage 2
When my older daughter left for college, she ate everything. Like many college students, she became a vegetarian. As a result, I started cooking vegetarian meals when she was home for the holidays. Eventually, she became a pescatarian and I followed suit. I've never looked back.
When my daughters are visiting, they have no problem eating a pescatarian meal. In fact, while living with me during the pandemic, most of what we prepared was plant-based.
Stage 3
Although I eat fish, I have since incorporated vegan products into my diet. That includes vegan eggs, butter, mayonnaise. Dairy is also no longer in my diet as I went dairy-free two years ago. Aside from seafood, I primarily follow a plant-based diet.
TBH, there has never been a better time to be plant-based. I've added almond milk and coconut milk and pea-based chicken nuggets, chickpea pasta, and meat alternatives, although I do limit my intake.
How My Body Feels
Honestly, I've never felt better. I would say that giving up dairy yielded one of the more significant positive results.
Recently, I was scrolling through Beyond Meat's IG page. They asked their followers "What is that one thing that made you go plant-based?". They had over 1K responses. I scrolled through to see what influenced others. They centered around three major reasons. First, many cited animal cruelty, even mentioning documentaries they had watched that left an impact. Second, many cited health reasons including anything from cardiac disease to young people in their thirties having autoimmune conditions or inflammatory disorders.
Food Substitutes & Food Bloggers
I do not miss meat, poultry, or even eggs and cheese. I use alternatives from Kite Hill, Violife, Earth Balance, and Miyoko's Kitchen. All of these products are readily found at local grocery stores. Nutritional yeast is also a gamechanger.
Although my favorite food profile is Meditteranean, I still enjoy Italian, Mexican, and Asian foods. Finding substitutes is quite easy. If I could not find Kite Hill's ricotta cheese, I made my own vegan ricotta using tofu.
There are so many food bloggers I follow that inspire many of the recipes I share on my blog. I would highly recommend them. If you need to make adjustments, it is not that difficult to substitute ingredients that meet your dietary requirements.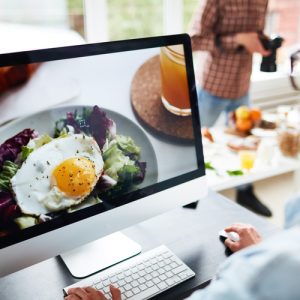 My Key Takeaway
There are many things out of our control. However,  food is absolutely something we can control. Understanding what we put into our bodies and the health impact should be considered by all of us. I, in no way, shape, or form, would ever consider pushing my views about food on anyone else. Do I share information that may help them in their battle to control a condition or disorder? Absolutely, but then it is up to them.
Pass on these great tips, tell your friends and like us on Facebook, Instagram, and Pinterest. Sign up for other great tips at haveuheard.com.