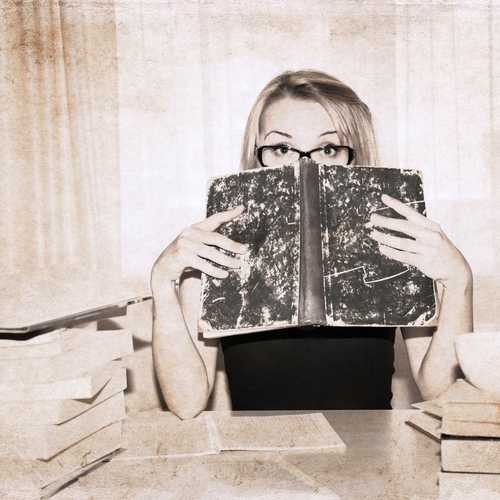 Shhhhh, Here Is a Great Study Spot!
Finding a good place to study is essential for freshman students. College classes are very different than high school; studying is a must and it's important to find a quiet, comfortable place. Fortunately, there are plenty of study spots on and off-campus.
Wimberly Library: FAU's library is open 7 days a week, however, the hours vary. The library is open later during the final exams. The noise levels vary on each floor (the higher the floor, the lower the volume level). Students can rent computers, chargers, and headphones on the first floor. Students who are studying with two to four people can also rent a private study room, free of charge, for 3 hours at a time. The library also has a Dunkin' Donuts on the first floor. If your student isn't a fan of the library (mine wasn't), there are plenty of other places across campus where they can study.
All Night Study: Located off the breezeway, just around the corner from the library, FAU's all-night study. This haven for night owls is home to several computers and study areas.
Dorm Study Lounge: Most of the dorms all have study lounges on every floor.
Food Court: Some students like to study in the food court but it is a little noisy so you definitely will want to bring headphones
Student Union: on the first floor of the student union, there are plenty of tables and chairs to work at, but it can get noisy. The second floor is home to several couches and chairs with desks. Upstairs can be a quiet place to get some work done.
College for Design & Social Inquiry Courtyard: Outside of the College for Design & Social Inquiry building are several courtyards, all with tables and chairs. In between the College for Design & Social Inquiry building and the breezeway is an area home to several large trees with tables underneath. This is a quiet area for students who like to study outside.
College of Education: On the second floor, your student will find desk-like setups along the hallways. They have a cubicle-like feel that will give your students enough space to spread out within their own space.
Engineering East: Engineering East has a hidden gem of a study spot. On the fifth floor, there is an outdoor patio space with a garden. Here students who enjoy studying outside can grab a table and get to work.
College of Nursing: The College of Nursing has a garden area filled with flowering trees. This garden has several rocking chairs, usually filled with studying students.
Business Building: The College of Business classrooms are a favorite among my daughter and her friends. These classrooms are typically open late and most have large tables and room to spread out. If your student times it right, they can grab a cup of coffee or a snack from the small outtakes stand in the lobby before studying.
Many students rent hammocks from campus recreation and set them up across campus.
Off-Campus
Starbucks: There are five Starbucks located within a 3 miles radius of FAU, however the one-off of Executive Center Drive is the best for studying. The back half of the Starbucks has many large tables, making it a go-to for students. Free wifi.
The Seed: Trendy coffee and snack shop off of Palmetto Park Rd
Panera Bread: Many students study at the Panera Bread close to campus, about 2 miles from FAU on Federal Highway. Panera has a full menu all day and features free wifi and outlets to charge laptops
Barnes & Noble: Glades Road in the University Commons. Tables and chairs at the store and a coffee shop inside with tables. Outside of Barnes and Noble, there are also several tables, chairs, and benches.
Should they need some tutoring assistance, make sure they read our recommended tutor resources. Chegg Study is also a great tool for help with homework. Learn from step-by-step solutions for 2,500+ textbooks in Math, Science, Engineering, Business, and more. Also, get answers in a pinch from experts and subject enthusiasts for your courses, 24/7. Students can stay ahead in their classes with Chegg Study for $14.95/month or $99.95/year.
EasyBib by Chegg – With EasyBib Plus, students can use the plagiarism checker to find missing citations, and fix them before submitting their paper. Also, easily catch writing style and grammar errors with easy-to-understand explanations on how to improve their writing for next time. No matter what citation style (APA, MLA, Chicago etc.), EasyBib Plus will help create the right bibliography. Right now, students get a 3-day free trial of the product
Pass on these great tips, tell your friends and like us on Facebook, Instagram, Twitter, and Pinterest. Find out more about how to use HaveUHeard as a great resource. Sign up for other great tips at haveuheard.com.