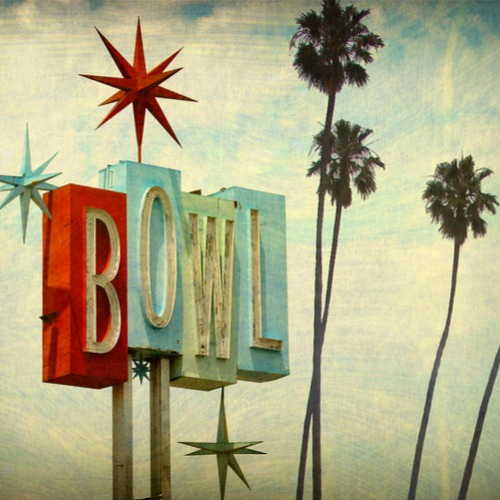 Other Things You Can Do for Entertainment.
There is more than just football for entertainment around FAU, in fact, there is a rich and vibrant arts scene and park opportunities nearby. Now that's entertainment!
If a movie night is what you are looking for, head to the Cinemark Palace 20. There are, as the name says, 20 movies to choose from; all in fabulous reclining chairs with reserved seating. There is also the iPic Mizner Park, which offers a more luxury movie-watching experience.
Living Room Theaters is located on Campus showcases independent films and features a European café.
For bowling, there are several bowling alleys in the area. Strikes is closest to FAU and feature a bar and grill.
Boca Raton has been a city for almost 100 years. Perhaps a visit to one of the museums might be your family's thing. Check out the Boca Raton Museum of Art or the Boca Raton Historical Society Museum. The Palm Beach Historical Society, housed in a historic government building with political artifacts, photos, and interactive exhibits, is about 30 minutes from campus.
About 15 minutes from FAU are the Morikami Museum and Japanese Gardens.  The Morikami Museum is the center of Japanese culture and arts in South Florida. Morikami features beautiful, lush Japanese gardens filled with bonsai trees, waterfalls, and flowers. The gardens are inspired by famous gardens found in Japan. Morikami also features several exhibits, a theater, and a café.
We wouldn't be talking about Boca Raton if we didn't mention the beach; your student is going to school only about 5 minutes away from one. There are several beautiful beaches and parks right down the street from FAU. Spanish River Park is popular among students.
You can also try out your wakeboarding and waterskiing skills at Ski Rixen USA, located at 401 Powerline Rd. in Deerfield Beach. Check their website for daily specials including College Day (3 hours for $30 with valid student ID)
Boomers is another fun place to go and is right up the street from FAU. Boomers has a miniature golf course, batting cages, arcade game, go-karts, and more. 
Gumbo Limbo Nature Preserve is a coastal barrier island that features a boardwalk, butterfly garden, and tropical fish. Gumbo Limbo is home to a sea turtle rehabilitation center, which rescues and releases sick or injured sea turtles. Gumbo Limbo has partnered with FAU to conduct research on sea turtles and other inhabitants of the Ocean. Gumbo Limbo is a great place to spend the afternoon learning more about Florida's ocean wildlife.
For other outdoor attractions, check out our Nature vs Nurture blog.
Pass on these great tips, tell your friends and like us on Facebook,  Instagram,  Twitter, and Pinterest. Sign up for other great tips at haveuheard.com. New to HUH, here is how to use the site.