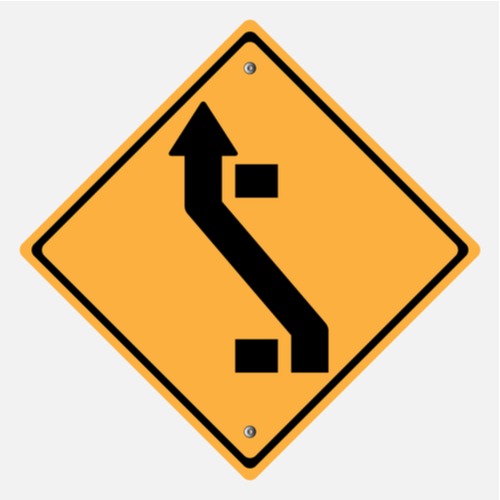 Sometimes You Change Your Mind.
When we pick what college we want to go to our senior year of high school, we always believe that it is going to work out and be the perfect fit. While that turns out to be true for some people, it is not always the case. In fact, the transfer situation is a lot more common than you might think.
I went to the University of California Berkeley for my freshman year of college. I was recruited to play D1 lacrosse on the women's team, which was an amazing experience. At the end of my freshman year, I got a career-ending injury. Since I was born and raised in South Florida, I decided it made the most sense to recover from my injury back home. When I was in Florida, I knew that this was the place I was supposed to be.
My sophomore year of college was my first year at FAU. For the fall semester, I lived at home in Parkland and commuted to my classes. I was not able to find FAU housing before the semester began, but honestly, I did not really look that hard either. In my honest opinion, commuting is terrible. There is traffic every day, and I had to leave so much earlier before my class actually started. I felt like I was always wasting time and not being productive because I was driving so much.
Transfer Story
I also found it was really difficult to meet people and make friends besides meeting people in the class. Everyone at FAU is super friendly, which is awesome because I was able to make a lot of friends just by sitting next to them and striking up a conversation. Besides in class, I found that being a commuter was pretty anti-social. Sororities aren't my thing, and I didn't really feel like joining a club just to make new friends. While it was really nice to live at home with my parents and have a great support system, I didn't want to commute anymore; I wanted to be an adult living on my own, and have a real college experience.
In late December, I moved to Upark for the start of the Spring semester. I picked random roommates based on a personality test that Upark has you fill out. I was pretty nervous considering random roommates are a huge risk, but luckily mine aren't bad at all. We don't all hang out, but we are friendly and coexisting is very easy between us. I love living off-campus because it's very close to the beach, close to classes and places to eat, and very social. Upark always has something going on, and when I moved in, I instantly made friends with my neighbors and the people who lived there. The pool and turf area are really cool places where people are always hanging out. I have a service puppy, and she loves Upark too! A lot of other people at Upark have dogs as well, which is really nice for the dogs because they can run around and have friends too.
Overall, my transfer experience to FAU has been smooth. Not to sound corny, but I know FAU is really the school I was meant to go to all along. It has something for everybody and has a very welcoming atmosphere. The faculty, teachers, and facilities are super helpful as well. I definitely take advantage of the free tutoring and workout services that the school provides. I would say that FAU is an easy school to transfer to, as they receive a lot of transfer students and have made the process as easy as possible for students.
My recommendation to anyone transferring would be to embrace the uncertainty of the process. I can't imagine going to any school other than FAU and am so happy I took advantage of the transfer process and ended up where I am. Transferring can be a hard experience, but if you go into it with an open mind and a positive attitude, it can be much easier than you would think.
I would definitely recommend getting involved on campus in some way or another. Whether it be with a sorority or fraternity, a club, or intramural sports, there are tons of options and different ways to meet people on campus. Check out our blog on Getting Involved. Getting involved will also look good on your resume when you go to apply for internships or a job upon graduating. All you have to do is put yourself out there!
Pass on these great tips, tell your friends and like us on Facebook, Instagram,  Twitter, and Pinterest. Find out more about how to use HaveUHeard as a great resource here. Sign up for other great tips at haveuheard.com.