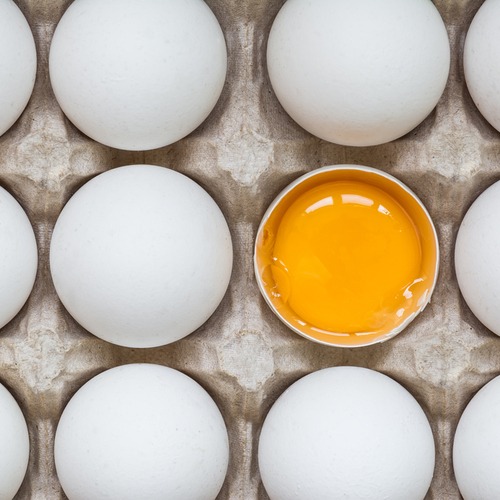 Here are our favorites! So wakey-wakey!
Best Breakfast Restaurants
Like any city, there are literally hundreds of dining options from fast food to fast-casual, from family-style to fine dining. Hungry for breakfast, you will find your bagels, omelets, pancakes; a restaurant for every palate and every price point. Depending on whether you are touring with a prospective student or visiting your student in Boca, who will undoubtedly be clamoring for a good meal, the options are plentiful. Some things to consider beforehand are price and time.
Another Broken Egg: Via De Palmas. Multiple locations across South Florida, this casual breakfast and lunch spot is a favorite among students.
Brooklyn Water Bagel: New York Style bagels. Hot and ready to be served. If you are a big fan of bagels this is the place to go. They also have iced coffee which you can make yourself and add coffee ice cubes so it never gets watery.
Cote French Café: Plaza Real. French Cafe and Bakery featuring a variety of breakfast sandwiches and French pastries. Great for Brunch, their quiche is a local favorite.
Denny's: This inexpensive, iconic diner has been around well, I grew up eating here. Open 24/7 every day of the year. Inexpensive spot for every type of eggs, pancakes, bacon, and comfort foods. College students love it for their under $10 breakfasts.
First Watch:  21170 St. Andrews Blvd. Another great breakfast place. Many different options, offers Wi-Fi internet access as well. Pancakes, coffee, and anything else you could possibly want.
Flashback Diner: 1450 N Federal Highway. Open 24 hours. Breakfast is served anytime but they have plenty of other options as well. Cozy diner atmosphere with nostalgia at every turn.
Green Owl Restaurant: SE 4th street (Delray Beach).  Quaint Breakfast and Lunch restaurant with indoor and outdoor seating located off of Atlantic Ave in Delray Beach. Home-style cooking. Cash only.
Keke's Breakfast Cafe: 1385 West Palmetto Park Rd Boca Raton, FL. Breakfast menu items are handmade, using the best ingredients available, with fresh fruits and vegetables delivered daily,  fresh bread and dairy products. Waffles, Eggs, Pancakes, French toast, omelets and more.
Raw Juice: Glades Road. For the Health Conscious, Raw Juice Features a variety of Acai bowls, smoothies. Raw Juice's main feature is its organic cold-pressed juice bar.
Sanborn Café: NE 1st Ave. Quaint breakfast and Lunch Spot located near Mizner Park; a great place to sit outside with a cup of coffee and a pastry (or 2)
The Griddle: Spanish River Blvd. Take a step back in time inside this diner, opened in 1945, The Griddle serves up breakfast and lunch. As you sit in a booth or at their counter, take a look around to see photos from Boca's past.
Tom Sawyer Restaurant & Pastry: Boca Raton Blvd. Quaint country-style restaurant serving up homemade comfort food for breakfast and lunch. Don't miss out on their breakfast skillets.
Yolk: Their menu is filled with new and creative breakfasts, specialty juices and their own private label premium coffee.  They offer generous portions that run the range from signature specialty dishes such as pot roast benedict, breakfast mac & cheese, red velvet French toast, to our signature pancakes, crepes, French toast, waffles, omelets, and frittatas. Located at 5570 N Military Trail
If brunch is more your style, check out our recommendations here.
Pass on these great tips, tell your friends and like us on Facebook, Instagram,  Twitter, and Pinterest. Sign up for other great tips at haveuheard.com. Are you new to HaveUHeard? Here is how to best use the site.