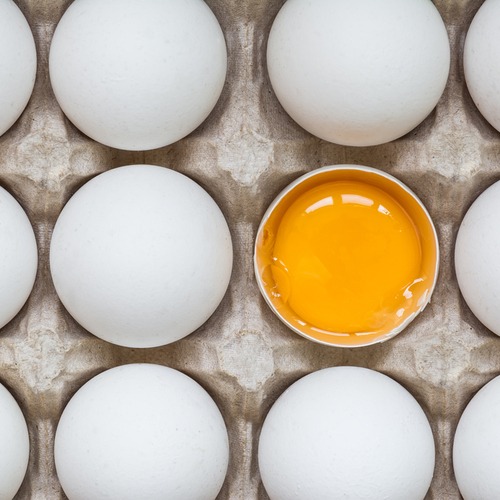 Breakfast And More.
Another Broken Egg: Via De Palmas. Multiple locations across South Florida, this casual breakfast and lunch spot is a favorite among students.
Bagel with a Smear: Federal Highway. Great Spot for Bagels, Breakfast Sandwiches, and Iced Coffee.
Cote French Café: Plaza Real. French Cafe and Bakery featuring a variety of breakfast sandwiches and French pastries. Great for Brunch, their quiche is a local favorite.
Denny's – This inexpensive, iconic diner has been around well, I grew up eating here. Open 24/7 every day of the year. Inexpensive spot for every type of eggs, pancakes, bacon, and comfort foods. College students love it for their under $10 breakfasts.
Green Owl Restaurant: SE 4th street (Delray Beach).  Quaint Breakfast and Lunch restaurant with indoor and outdoor seating located off of Atlantic Ave in Delray Beach. Home-style cooking. Cash only.
Keke's Breakfast Cafe: 1385 West Palmetto Park Rd Boca Raton, FL. Breakfast menu items are handmade, using the best ingredients available, with fresh fruits and vegetables delivered daily,  fresh bread and dairy products. Waffles, Eggs, Pancakes, French toast, omelets and more.
Raw Juice: Glades Road. For the Health Conscious, Raw Juice Features a variety of Acai bowls, smoothies. Raw Juice's main feature is their organic cold-pressed juice bar.
Sanborn Café: NE 1st Ave. Quaint breakfast and Lunch Spot located near Mizner Park; a great place to sit outside with a cup of coffee and a pastry (or 2)
The Griddle: Spanish River Blvd. Take a step back in time inside this diner, opened in 1945, The Griddle serves up breakfast and lunch. As you sit in a booth or at their counter, take a look around to see photos from Boca's past.
Tom Sawyer Restaurant & Pastry: Boca Raton Blvd. Quaint country style restaurant serving up homemade comfort food for breakfast and lunch. Don't miss out on their breakfast skillets.
Brunch….
Rebel House: Palmetto Park Road. Quirky restaurant with some familiar favorites (popcorn as the appetizer!) American Fare with some unexpected and unique twists on old favorites. Reservations are a must for their Sunday Brunch. They are well known among students for their Eggs Benedict and southern style French toast.
Deck 84: Atlantic Ave (Delray Beach) Situated along the Intracoastal Water, this casual dining spot features fresh seafood and several American style options. Come by car or by boat, you'll be greeted with food and drinks with a tropical twist. Reserve an outdoor dining table for a warm, Florida breeze and waterfront views. Make sure you sample the Crab Cake Benedict followed by the pastry of the day.

Park Tavern: Great Sunday brunch spot. Also, open for dinner. But it gets pretty crowded, pretty quickly. Reservations are recommended. The Menu features some unique offers along with old favorites. Great food and cocktails.
Max's Grille: Mizner Park. Max's Grille has been a staple in Mizner Park for the past 20 years. American style food with a twist and amazing hand-crafted cocktails. If you are looking to satisfy a sweet tooth, look no farther than the Crème Brulee French Toast.  

Gary Rack's Farm House Kitchen: There are 2 Locations, Boca Raton and Delray Beach. Gary Rack's Serves Brunch, Lunch, and Dinner. They offer "clean eating" options. Their ingredients are seasonal, local and sustainably farmed and each menu item is designed to allow those ingredients to shine.
50 Ocean: S. Ocean Blvd (Delray Beach) Located directly across the street from the beach, this second-floor restaurant offers breathtaking views of the Atlantic. 50 Ocean offers up brunch, lunch, and dinner. They are known for their Bloody Mary bar that includes over 30 ingredients to make something unique.

Tucker Dukes: Located at 1658 N Federal Hwy, Boca Raton, FL 33432. Enjoy a Southern breakfast with everything from eggs, waffles and french toast to shrimp and grits, pancakes and their famous burgers. Add their bottomless bloody mary, mimosa, poinsettia and bellini for the perfect brunch.
The Office: They are located 201 E Atlantic Ave, Delray Beach, FL 33444. A modern, retro gastropub located on the Avenue. Brunch available Saturday and Sunday, 10 am – 3 pm. Try their bottomless bellinis, margaritas, mimosas and Bloody Marys. Pair it with their brunch favorites including eggs, fried chicken & waffles, french toast, omelets and more.
Tanzy: 301 Plaza Real, Boca Raton; 561/922-6699 at Mizner Park. Try their eggs, chicken & waffles,  french toast, gravlax plus salads, sandwiches and more. Imbibe in their San Marzano Mary, bottomless Mimosas or Italian Ice Mimosa

For more great tips, read our other blogs at haveuheard.com, follow us on Facebook and Instagram and share with other parents you know.