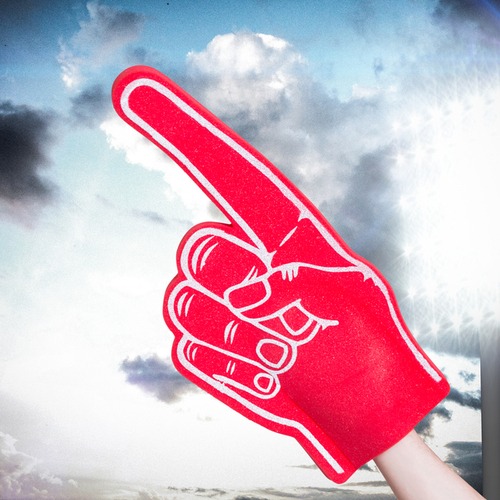 There are Football Pre-game Tailgates in Paradise
Football season is upon us and other than making sure you will be properly attired in Red and Blue and that your Owl fingers are up, you will need to know where to go to tailgate and pre-game. Pre-gaming, according to Urban Dictionary, generally means drinking before going to an event where drinks that you will purchase are more expensive. I believe the term crazy fun was included in the description as well.
At FAU, the most popular places to Pregame, also known as tailgating, tend to be:
The Irishmen – Located on 1745 NW Boca Raton Blvd, Boca Raton, FL 33432 (extremely close to campus) closes at 2 am. Similar to O'Brian's, people come here to drink and watch the game either before, during, or after the Owls play. It's within walking distance from the stadium, making it a great place to head to after the game.
 O'Brien's Irish Pub- Located on  51 SE 1st Ave, Boca Raton, FL 33432. Closes at 2 am. This is one of FAU's major hotspots, especially on Tuesday nights when it is College Night. O'Brian's is a great place to head to before or after the game to keep the party going.
The Rat's Mouth (located behind the stadium).  The Rat's Mouth is home to the tents of several on-campus organizations and several of the fraternities and sororities game day activities.
PBC Parking Lot – Located to the right side of the stadium, this is where some people tailgate as it is less crowded than the main lot behind the stadium. Parents and alumni mostly tailgate at this lot, as it has a lot of open space and is not being controlled by the frats.
I have experienced all of these and yes, crazy fun is a perfect description, but so is hot, crowded and loud. Fortunately, the crazy fun outweighs the others; therefore pre-gaming still comes highly recommended.
Are you an Alum of FAU? Head over to the Marleen & Harold Forkas Alumni Center prior to each home game for a tailgate to remember. Before each game, the alumni center features a DJ, bounce houses, kids activities, and performances by the marching owls and the FAU cheer & dance team. Several foods and beverage options are available; FAU Alumni Association members receive a free beer. Don't forget this is an air-conditioned venue, a great place for alumni to cool off before the games.
Here are a few things to know before Tailgating At FAU:
We recommend arriving early if you plan to tailgate or park on campus.
There are several parking zones on campus during game days. Click here for a detailed map of game day parking.
Tailgating can begin up to 4 hours prior to kickoff. Small generators are allowed. FAU is a smoke-free campus, therefore, tobacco is forbidden. Kegs are not permitted. Tailgating will end about 1 hour prior to kickoff.
The Owl Walk is 2.5 hours before kickoff. Fans line the pathway from the Owl's bus to the locker rooms and cheer on the Owls and their coaches.
FAU has a clear bag policy, small bags (4.5 x 6.5) are allowed in addition to a clear bag following a screening process
I've been to my share of pre-games and football games and both are a lot of fun. Actually one might say they kind of go hand-in-hand. The Owls have a new head coach for the 2020 season, Willie Taggart. Owl Fans near and far are excited to see what Coach Taggart brings to Boca Raton! Click here to learn more about FAU Football and here to learn about proper game day attire if you are a student and here for some great suggestions for parents.
Pass on these great tips, tell your friends and like us on Facebook, Instagram,  Twitter, and Pinterest. Find out more about how to use HaveUHeard as a great resource here. Sign up for other great tips at haveuheard.com.