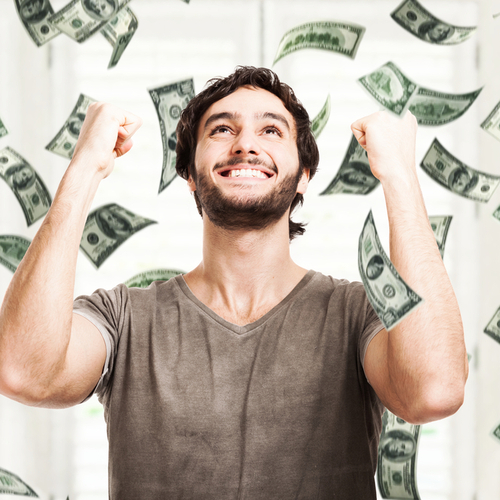 Many Places to Grab Money, Banks Galore!
Leaving for college comes with so many new things, but handling their own money can be one of the scariest. We have all kinds of suggestions regarding Working While in College, Teaching Them to Budget; even information about the dreaded Auxiliary Fees for Online Classes, but this blog is all about banking.
I personally find it best to have an account for my daughter at the same bank as mine as it makes it easy to slide money over whenever I need to. Therefore, I was grateful when we discovered many Bank of Americas close to campus; the nearest branch at the campus' back entrance. If they ever need cash this is helpful, although few students seem to use cash these days. Venmo and Zelle are just more convenient. Banks, banking and how our students can access money is something you will undoubtedly want to figure out before day one.
The following banks are on or near campus:
Bank of America – closest branch – 803 Lake Bradford Rd (close to the stadium)
SunTrust Bank – closest branch:
104Woodward Ave, Tallahassee, FL 32306
There are also SunTrust ATMs at the following locations:
Diffenbaugh Building
Fresh Food Company
Rovetta Business Building A
Strozier Library 1st Floor
SunTrust Main Campus Branch – Woodward Parking Garage (2 ATM's)
University Center B – Doak Campbell Stadium
Wells Fargo – closest branch-
1701 West Tharpe Street (on Garnet and Torch campus bus routes)
There are ATMs available at:
300 Woodward St.
1201 N. Monroe
1964 W. Tennessee
Using a credit union is another option.  Students can use the FSU Credit Union to open checking and savings accounts or borrow loans/get a credit card, just like banks. Additionally, they aid in College Loans and insurance. The FSU Credit Union is probably worth checking out if your student is planning on being partially or entirely financially responsible for their education. It is located at 834-1 St Augustine St. in College Town right next to the Hillel.
First Florida Credit Union:
A big difference between this credit union and the FSU credit union is their appealing student checking the account for any Seminole under the age of twenty-two. This account offers a variety of benefits and a low introduction fee of $25. They offer vehicle and home loans too but do not offer insurance.
First Commerce Credit Union:
This credit union offers all of the benefits of the two above combined; however, our interns believe FSU and First Florida Credit Union are both more suitable for a college student.
As for the FSU Card:
You can put money on your FSU card through Blackboard to use for things like laundry machines, drink/snack machines, printers/copiers in computer labs, etc. The FSU Card can also be used as a debit card attached to your Suntrust account, but to use it on campus in the machines you have to use FSUCash or cash. You can have three separate accounts "linked" to your FSU card. You can have your Suntrust account linked by taking it into Suntrust and having them activate it as a debit card. If you have flex buck's or garnet bucks, they are accessed with the card. And finally, you can load money onto the FSU Cash account. Frankly, there are too many options. Find the one that works for you and your family and stick with that one as much as possible.
In general, our interns are big fans of Venmo. They don't recommend getting the Venmo card but find it convenient for just about everything. Roommates send each other their portion of the rent or electric bill, or their share of last night's Uber, right through the app. Some parents prefer this method of sending money. There are no fees if you link it to your bank account instead of a credit card.
Pass on these great tips, tell your friends and like us on Facebook,  Instagram,  Twitter, and Pinterest. Sign up for other great tips at haveuheard.com. Are you new to HaveUHeard? Here is how to best use the site.